Main Focus this year - Become a better writer
Mental
1. Write from flow.
Goal: Write 26 quality blog posts - One blog post every 2 weeks.
2. Improve vocabulary.
Goal: Finish 24 books - Two books a month.
3. Improve Writing Style.
Goal: Read every blog post of favorite bloggers with similar style
4. Better Marketer of my written work.
Goal: 500 Subscribers to two of my personal blogs
Finance
4. Build an investment portfolio
Goal: AUD$12,000 investment account at the end of the year
Business
5. Grow Internet Business Passive Income .
Goal: $6000 a month of 100% Passive income
Spiritual
6. Help individuals in third world countries
Goal: 26 donations a year, One donation every fortnight.
Fitness
7. Maintain fitness level
Goal: 4 running sessions a week, finishing each run with at least 50 pushups
Health
8. Sustained Energy throughout the day
Goal: 5 medium meals a day, every 2-3 hours, at least one dish of vegetables.
Fun Goals
1. Goal: Australian Surfing trip, Feb - March 2011.
2. Goal: Australian 4WD outback trip, March - April 2011.
3. Goal: Thailand Kickboxing Training, May 2011.
4. Goal: Europe Cycling Trip, ~July-Aug 2011
5. Goal: USA Road Trip, Nov-Dec 2011
Chief Editor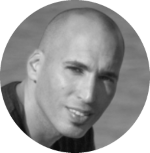 Tal Gur is a location independent entrepreneur, author, and impact investor. After trading his daily grind for a life of his own daring design, he spent a decade pursuing 100 major life goals around the globe. His most recent book and bestseller, The Art of Fully Living - 1 Man, 10 Years, 100 Life Goals Around the World, has set the stage for his new mission: elevating society to its abundance potential.