Take a few seconds and reflect: Do you spend more time planning a birthday than you do design your own life?
If you're like most people, you are over-committed, over-scheduled, and settling for whatever comes your way... You may even set goals but you're not getting any closer to achieving them.
You see, it's relatively simple to set goals. Most people can do this with minimum difficulty; however, far fewer take the time to do the necessary groundwork required for big dreams.
My belief is that your commitment to your goal is represented in your planning.
This is where the Design Your Dream Year process comes in handy.
In just a few simplified steps, without any complex terminology, I'm going to show you how to set and attain your biggest dream.
Using this simple process, I personally was able to finish an Ironman triathlon, gain financial and location independence, and spend a decade traveling the world without ever needing to set foot in an office, again.
Needless to say, this simplified process works, and because of this, I'm sharing it with others.
Get my simplified goal-setting process by entering your email address in the box below, then press the "GET IT!" button and my guide will be on its way to your inbox.

I must say that your suggested methods sound more practical and doable than most others..
Your way of approaching goals seemed much more pragmatic than other programs that I've looked into..
I'm inspired by your Design Your Dream Year book... You brought me back on track.
When I saw your formula and the way you clearly defined your goals, I was so delighted. I compiled a list of my own goals and have set deadlines and pasted them on my walls. Thank you!
I have read your e-book (it's fantastic!!!)… You ask great questions
The Dream Year ebook has helped me to start writing down what I would like to achieve... A big step for me!
Thank you for the workbook, I have struggled for 2 years with being able to focus on what I really WANT and to commit it to paper, but with help from your workbook I am beginning to really think about what has held me back
Design Your Dream Year will help you:
- Decide what you want.
- Figure out what you need to do to get what you want.
- Stay focused and keep track of your progress.
- Create habits you actually like doing.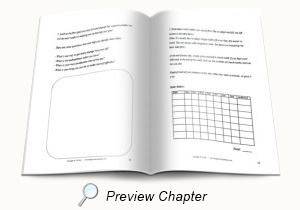 Most importantly, you'll learn 4 simple steps that will help you get what you want for the rest of your life.
If you are serious about making your dreams come true this year, enter your email below and download my guide for FREE.
Plus, you will get a number of other supportive resources for free.
Try it. You can always opt-out.
Author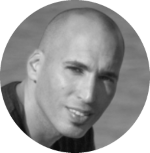 Tal Gur is an author, founder, and impact-driven entrepreneur at heart. After trading his daily grind for a life of his own daring design, he spent a decade pursuing 100 major life goals around the globe. His journey and most recent book, The Art of Fully Living, has led him to found Elevate Society.