New Year's Eve. Once again you're about to make your annual set of New Year's resolutions. You haven't achieved last year's but 'what the heck' you say to yourself as you're about to commit to another set of resolutions in the name of tradition.
If this sounds familiar to you, you are not alone. Most people think about their goals and dreams too casually, eventually forgetting about them before the end of January.
You see, one of the reasons New Year's resolutions fall through is that most people don't take the time to make a winning game plan for achieving their dreams. In fact, people often spend more time planning their birthday party than designing their future.
In order to achieve big goals, you need more than wishful thinking and sincere commitment to make it happen. You need a solid and proven process that will support you along the way.
This is where the Design Your Dream Year process comes in handy.
In just 4 simple steps, without any complex terminology, I'm going to show you how to set and attain your biggest dream this year.
Using this simple process, I was able to finish an Ironman triathlon, gain financial and location independence, and spend a decade traveling the world without ever needing to set foot in an office, again.
Needless to say, this process works, and because of this, I've decided to share it with others as well.
Get my 4-step process by entering your email address in the box below, then press "GET IT!" and bam - an email with my guide will be on its way to your inbox.

I'm inspired by your Design Your Dream Year book... You brought me back on track... Your suggested methods sound more practical and doable than most others... Your way of approaching goals seemed much more pragmatic than other programs that I've looked into..
Once you've made a decision on which goals to pursue, your first instinct may be to tackle your goals right away. This can work well with smaller and lower risk goals, but large goals, by their very nature, often need some more groundwork.
You see, having a clear goal is important but without the structure of what you need to do, your chances of turning the dream into reality are significantly lower. Here are some questions to consider:
How much time or resources do you have available for your goal?
Would you need to acquire new skills or knowledge?
How would you find motivation and discipline when you most need it?
Do you have the right people or support group around you to succeed?
My belief is that your commitment to your goal is represented in your planning. More specifically, it is represented in your well-intentioned schedule and your newly planned action steps.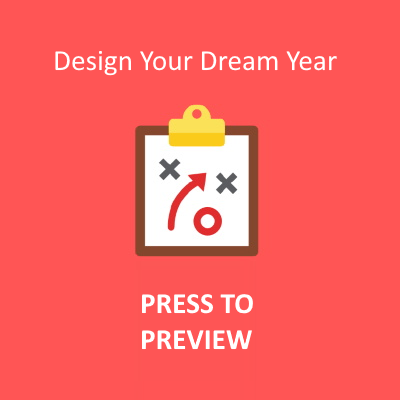 Design Your Dream Year will help you:
- Decide what you want.
- Figure out what you need to do to get what you want.
- Stay focused and keep track of your progress.
- Create habits you actually like doing.
Most importantly, you'll learn the four, easy steps that will help you get what you want for the rest of your life.
So, if you are truly serious about making your dreams come true this year, take action, enter your email below, and download the eBook for FREE.
In just four simple steps, I will show you how to design your own dream year. Plus, you will get other resources to help you succeed.
Thank you for the workbook, I have struggled for 2 years with being able to focus on what I really WANT and to commit it to paper, but with help from your workbook I am beginning to really think about what has held me back
One last piece of advice: It's relatively easy to set goals. Most people can do this with minimum difficulty; however, far fewer take the time to connect with the WHY behind their dreams.
I believe that WHY we're doing something is more important than what we're doing or how we're doing it. A deeper understanding of that WHY keeps us motivated throughout a long journey and is the starting point to everything we do.
In fact, the bigger the WHY and the stronger our reason for action, the more energy we'll bring to our dream. As Simon Sinek, author of Start with Why, wrote: "When you get really clear about that and can communicate that effectively, you're going to attract those people who believe what you believe and who share your values and some of your passions."
Author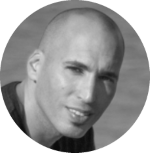 Tal Gur is a location independent entrepreneur, author, and impact investor. After trading his daily grind for a life of his own daring design, he spent a decade pursuing 100 major life goals around the globe. His most recent book and bestseller, The Art of Fully Living - 1 Man, 10 Years, 100 Life Goals, has set the stage for his new mission: elevating the next generation of leaders to their true potential.