Leaving the Cubicle World to Work for Yourself – Interview with Lindsay Hunt
Lindsay Hunt left her life occupying cubicles in the corporate world, moved back in with her parents and spent her energy building an online business while maintaining a very active blog. As a successful social media and online marketing consultant, Lindsay is now ready to support herself once again.
Ms. Hunt consults with small and mid-sized business as they explore their social media and online marketing options. In addition, she also visits sites, conducts trainings, and speaks publicly about her work and knowledge.
After a focused year of building her business, Lindsay is now looking forward to launching her eBook about being a Boomerang Kid, as well as a new social media product. With great success in such a short period of time, there's no knowing where Lindsay will be a year from now.
1. Share a little bit about your journey from the corporate cubicle world to owning your own business? What compelled you to quit your job and move back in with your parents and start your blog and business?
My last job corporate job was a total disaster for me. After taking 6 months off to volunteer with a microfinance organization in the Dominican Republic, I found a job in Boston and moved out there thinking it would be a good career opportunity. It turned out to be exactly the opposite of what I wanted.
My boss (the founder of the small company) was a compulsive micromanager, treated his employees terribly and expected us to be "on-call" whenever he needed us. I my stress level was so high that it was making me sick and I finally realized how miserable I was when my boss almost got us arrested by the TSA while traveling on a business trip.
I didn't know what I wanted to do next, but I knew that anything would be better than this job. With the support of my family, I quit my job and moved back to Denver to figure things out.
I was completely disenfranchised with the idea of returning to corporate jobs and half heartedly talked to recruiters and applied to jobs. In the meantime, I started doing some freelance jobs and trying out different ideas for making money online. As business started to pick up and I found new clients, I decided to focus full-time on my business.
2. How did you even know where to begin to build a business online? Was there a certain person that inspired you? Who, if anyone, do you consider to be your mentor throughout this process?
I really had no idea how to build a business or an online business. I was familiar with the blogging world from a personal blog I started back in my corporate days (https://paintinlilies.com) and I wanted to learn more about whether I could find ways to make money online.
When I left the corporate world, I started exploring "non-traditional" career paths including online businesses, freelancing, blogging for money, etc. I started reading blogs about making money online and all the information out there was overwhelming. I invested money in quite a few products that weren't helpful and spent too much time reading and researching before I finally took action.
A few books were really inspiring and helped me realize that I wasn't crazy for wanting to start something on my own. Escape From Cubicle Nation by Pamela Slim, The Four Hour Workweek by Tim Ferriss and The Art of Nonconfirmity by Chris Guillebeau were three of the books that transformed my thought process. All the authors have great blogs, too! And once I started implementing instead of just researching and learning, I began to see some results. (Shocking, right?)
3. You have built your "empire" while living with your parents. What are the advantages and disadvantages of being a Boomerang Kid?
One of the biggest advantages to living with my parents is that it has given me freedom. Most people say I'm crazy when I tell them that moving back in with your parents when you're 28 years old gives you freedom. But when I moved back, I didn't know what I was doing or where I wanted to go. Being at home without expenses like rent and other living costs gave me the freedom to figure that out.
Before, I jumped from corporate job to corporate job without taking any time to think about what I really wanted and where I really wanted to go with my career. I've had the freedom to live at home and make my dream of becoming an entrepreneur a reality.
Plus, I like my parents. They have been great sounding boards for me. They have helped me with business ideas. My Mom is an awesome cook and we always have a fully stocked liquor cabinet. After living a plane flight away for 10+ years, it has been nice to be closer to my family. They recognize that I'm an adult and don't treat me like a teenager (thankfully!) and I've enjoyed establishing a different type of relationship with them.
In terms of disadvantages, it's always an adjustment when you're getting used to living with any roommate and there were certain things that were hard to adjust to when I moved home. I had lived on my own for a long time, so I had to adjust to living with my new "roommates". The hardest part for me now is that my parents live in the suburbs and I really miss living in the city. I drive into Denver, which is about a 20-40 minute drive, most days for personal or business reasons.
4. You help businesses implement social media and other online marketing strategies and techniques. Which social media tool do you feel is the most effective way of "getting the word out" and helping a business?
It really depends on the business and the goals they have. Many of my clients have this idea that they need to be active and engaged on every single social media site out there. If they have the time and resources to do that, then great. But once we review their strategic objectives, we often find that they only need LinkedIn and Facebook or Twitter and YouTube.
Most of my clients are finding success connecting with current customers through Facebook pages and finding new Facebook fans with advertisements and contests. My B2B clients use Facebook, too, but often find more leads from LinkedIn.
5. What types of online marketing do you provide services for in your business?
I focus entirely on social media services. I help clients develop strategies and editorial calendars and in some cases I manage their profiles by posting updates, monitoring analytics, running advertising campaigns, etc. My preference is to develop long term client relationships where I'm like an extension of the client's marketing department and I work with them on a monthly or weekly basis.
In the beginning, I tried to offer too many services (SEO, web development, copywriting, etc). I refocused 6 months after starting my business and decided to drop the things that I wasn't passionate about.
6. What has been the proudest moment for you so far since you started your business? Do you ever have regrets about leaving your old job?
I think reaching the 1 year mark (which I'm coming up to in late June) is what I'm most proud of right now. Looking back to last year, I can see that I've come so far from where I started. I'm proud of the hard work that has helped me get where I am today with a stable and increasing monthly income.
There are so many times where I've thought about quitting, but only now am I starting to see the results of my hard work. Each time I thought about quitting and going back to the corporate world, all I had to do was remember my last job and it was enough to make me redouble my efforts to make my own business succeed. Even in the hardest moments of starting my own business, I never regret leaving my old job.
7. What is one word of advice you would give to others about starting their own businesses that you learned from experience?
Stop thinking about it and just start! I used to think that I needed to research everything and fully understand and have a plan before beginning. In starting my own business, I've realized that you can never plan for everything. It's a waste of time to plan everything out for months because the minute you start implementing, you're going to need to change and try something else.
Starting your own business is empowering in many ways, but there are also things that are really hard about it. You're more personally invested in what you're doing, so it's easy to let negative feedback affect you.
You'll want to quit at some point during your journey. Maybe at multiple points. It's really important during these times to understand why you're doing what you're doing. What are you working towards? What's your long term vision? Having other people around you who can talk you down from the ledge helps quite a bit, too.
As we say in my business owner's group, "You can afford to run your business based on how you feel."
8.How do you keep up-to-date with current social media and online marketing trends? Do you attend workshops and conferences? Do you have a mentor?
I read quite a few blogs, subscribe to email newsletters and follow industry leaders through social media to stay on top of all the trends and changes in online marketing. Every now and then I attend webinars and conferences. I also read a lot. I typically read at least 1-2 books a week and about a third of the books I read are related to marketing or online marketing.
9. When you are helping a business, you don't use a one-sized-fits-all approach. What do you do to go about learning about a business before you even begin to help them strategize?
I do some online "stalking" of my clients before we begin to learn about what they've been doing and identify areas for improvement. I also take a look at how similar companies are approaching social media to see if there's anything I can learn from competitors or partners in the same industry.
I need to understand what's happening online before strategizing, but I learn the most when I meet with clients and talk with them about their goals, plans and objectives. Much of the customization is done in person while we're discussing the strategy.
10. You keep a very active blog going. Where do you get your inspiration and motivation?
I get motivation from all over. I have tons of hobbies and often find my writing inspiration when I'm riding my bike, skiing, cooking or doing something completely unrelated to my business.
Sometimes ideas pop into my head that I scribble down on sheets of paper while driving. Sometimes I'll get ideas and inspiration from reading and discussions with friends. I would say most of my inspiration for blog topics comes when I'm not sitting in front of my computer wondering what to write about.
11. It seems you are also on the speaking / training circuit. What do you like about that aspect of your business?
I enjoy presenting to groups quite a bit, but I also find it completely exhausting. I call myself an outgoing introvert. I'm very comfortable presenting and meeting new people, but it tires me out. I enjoy interacting with people and learning from them and that's why I enjoy speaking and training.
12. You have written a Boomerang Kid eBook. Describe the experience of writing an eBook and what you liked and didn't like about it through the process.
I just wrote the eBook in late April / early May and will be releasing it in June. I had wanted to write one for a while, but didn't think I had enough information or valuable knowledge to put into an eBook. I also wasn't quite sure what my readers would find valuable for a while.
As I started creating it, I realized that I had more information than I thought I would have. It's always a little scary to release a product that you spent quite a bit of time and energy on, but I love to write and enjoyed the process of putting it together, brainstorming topics, designing the layout, etc. My readers have been very helpful in shaping the content. I love receiving emails from people who tell me that my writing has helped them in some way. As I found out what resonates with readers and what they'd like more of, I started to take notes and develop a structure for the eBook.
13. You also mention that you have, on your horizons, plans of launching a product geared toward Realtors. What excites you about that project?
I'm really excited about this project! My first product that I launched through my business website was a complete failure. I had a membership site where I had video tutorials on every topic from Facebook to Pinterest to FourSquare. I thought people who didn't want to pay my consulting fees would be interested in paying $25 a month to learn how to do it themselves. It turns out only one person was interested.
I took my learnings from the last product and decided to make something ultra specific with Facebook for Realtors. I'm really excited about the product, which includes 13 video modules and action item steps to help Realtors use their Facebook pages to build their clientele and stay in touch with past clients.
Why Realtors? First of all, there are a ton of them out there trying to navigate the world of online marketing. Second, most of them can't afford my individual consulting fee. I partnered with a friend of mine from college to create this course that addresses the concerns and questions that Realtors have with regard to Facebook marketing. I'm really excited to launch this in June and have quite a few ideas about how to expand this to other professions.
14. What's next for you? What do you think will fill the next chapter of your life?
One of the most exciting things that's next for me is that I'm getting ready to end my stint as a Boomerang Kid. Now that I'm making a steady salary, I'm making plans to find my own place and move into Denver sometime this summer. This feels like a huge accomplishment to me. Only a few months ago, I wasn't sure when I'd ever be able to move out on my own and now I have a time frame in mind and a plan in place.
Understanding why you're doing what you're doing is key to getting through the rough patches. From the beginning, I started my own business to give me freedom and flexibility. Freedom to go skiing on Wednesday afternoons when there's fresh powder. Flexibility to schedule my day so I can get in a long training ride on my bike. Freedom to make money when I'm doing those activities. Flexibility to volunteer my time and energies towards activities I care about (like volunteering as a tutor in a friend's classroom or helping aspiring entrepreneurs through a nonprofit I volunteer with).
As my business and clients continue to grow, I want to hire awesome people to help me with certain parts of the business. I look forward to seeing where it goes from here!
Lindsay Hunt is a blogger who escaped the cubicle world to create her own version of freedom. In her blog she talks about such topics as nontraditional career paths, tools for aspiring solopreneurs, career tips, self-employment and living a life of abundance. Visit her at www.theboomerangkid.com
Founder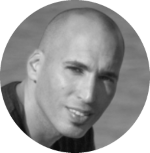 Tal Gur is a location independent entrepreneur, author, and impact investor. After trading his daily grind for a life of his own daring design, he spent a decade pursuing 100 major life goals around the globe. His most recent book and bestseller, The Art of Fully Living - 1 Man, 10 Years, 100 Life Goals Around the World, has set the stage for his new mission: elevating society to its abundance potential.