The Heroic Orator: Martin Luther King Story
Martin Luther King Jr., Southern Baptist preacher turned political activist, inspired a nation to stand up to the status quo and make a change.
He had a dream, as he proclaimed in his most famous speech, and by sharing that vision with passion and dignity, he led the civil rights movement to transformative action, tearing down the negative belief structures that denied freedom and equality in American society.
Below-Zero Status: Growing up in the Segregated South
Michael King Jr. was born on January 15, 1929 in rural Atlanta, Georgia. His father and grandfather were ministers, serving as pastors of Ebenezer Baptist Church. King Jr. would follow his father's lead, including his adoption of the name Martin Luther in honor of the German Protestant religious leader.
Although Martin and his two siblings grew up in a strong family environment, King Sr. was very hard-handed, whipping his son regularly and so violently that neighbors reported hearing the beatings.
Nonetheless, his father's pride was a positive model for Martin as he witnessed his resistance to racial prejudice. In one incident, he and his father walked out of a shoe store when they were told to move to the back if they wanted to be served.
Martin entered public school in Atlanta, Georgia at age 5. Despite the difficulties he faced in the segregated system, he did extraordinarily well, skipping two grades at Booker T. Washington High School to start college when he was only 15.
As a schoolboy, Martin experienced the impact of segregation directly. When he was 6 years old, he made friends with a white boy whose father owned a business in their neighborhood. They went to different schools, but they played together until the boy's father found out and forbid their friendship.
King battled depression for the first half of his life, in part because of the trauma of "racial humiliation" in the segregated south. He had to overcome feelings of self-loathing and resentment toward white people for the way he, his family, and his community were treated. He recalls one conflict in particular: returning to Atlanta after a winning debate competition, King and his teacher were ordered to move to the back of the bus; King refused, but his teacher reminded him that he would be breaking the law if he didn't comply. He reports feeling "the angriest I have ever been in my life."
While Martin excelled in his college studies, earning a degree in sociology in 1948, then entering seminary school where he became valedictorian and student body president, he had trouble with personal relationships. He was dating a white woman, the daughter of a German cafeteria worker at this school, and wanted to marry her, but his family and friends warned him of the negative reactions he would face from whites and blacks alike. A friend claimed that Martin "never recovered" from the forced breakup.
The Hero's Journey: From the Pulpit to the Protests
What is Your Elevation Level?
TAKE THE TEST
While working on his doctorate at Boston University, King got married, had four children, and served as pastor of the Dexter Avenue Baptist Church of Montgomery, Alabama. He still managed to complete his Ph.D. in 1955 at age 25.
That same year, King's involvement in the Montgomery Bus Boycott and his response to Rosa Parks's arrest established his role as the leader of the mounting resistance to segregation laws.
In 1957, King founded the Southern Christian Leadership Conference to organize the movement for civil rights reform under the umbrella of the Church's moral authority.
By the fall of 1963, King was so influential as a spokesperson for civil rights that the Kennedy Adminstration tapped his phone, citing suspicion of communists in the SCLC.
King was undaunted and continued to scale up the tactics of organized, nonviolent protests, with the aim of swaying public opinion through extensive media coverage of the everyday injustices suffered by southern blacks and the escalating violence inflicted by segregationists.
As he led marches for voting, labor, and basic civil rights, King came into legal trouble and was jailed several times. His impassioned call to action, "Letter from a Birmingham Jail," comes from his 13th arrest (out of 29).
Despite warnings from the Kennedy Adminstration, King and fellow organizers went ahead with grandiose plans for the March on Washington of 1963. It was here, on the steps of the Lincoln Memorial, that Martin Luther King, Jr. delivered his famous speech, telling the world urgently and for generations to come:
"I have a dream that my four little children will one day live in a nation where they will not be judged by the color of their skin but by the content of their character. I have a dream today!
King continued to inspire action, building up the momentum of the civil rights movement nationwide, until the day that he died. He was gunned down outside of the Lorraine Motel in Memphis, TN, where he was helping to organize a garbage collectors' strike, on April 4, 1968. His influence caught fire in the race riots that erupted across the country as news of his death reached the nation's cities.
Success Starts With the Basics
The story of Martin Luther King, Jr. and the fight for civil rights is about how the basics make all the difference in life. King had a dream and by the time he made that famous speech he had an audience, but he started by making small acts of resistance (like refusing to move to the back of the bus) into big statements of solidarity. Having a dream is a powerful thing, but for others to buy into your vision, you need to ignite others in both words and actions. It's harder to accept things the way they are when you see the potential power in individual acts. King teaches us to hold each other accountable, especially our leaders, for the quality of our experience.
Photo by: Ron Cogswell
Chief Editor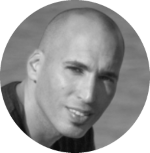 Tal Gur is an impact-driven entrepreneur, author, and investor. After trading his daily grind for a life of his own daring design, he spent a decade pursuing 100 major life goals around the globe. His journey and most recent book, The Art of Fully Living - 1 Man, 10 Years, 100 Life Goals Around the World, has led him to found Elevate Society.