When I first thought of a summer trip in Europe I wondered which city would be my starting point. I'm not much of a planner and mainly rely on intuition when deciding on travelling destinations, so when Rome first popped in my mind, I didn't have to think again, and 10 minutes later I had a one way ticket to the legendary Italian capital.

Rome
I met Kate, a friend from Ireland, at Fiumicino Airport and together we decided not to have a plan and simply lose ourselves in the many narrow streets of Rome without a map, guide, or any specific direction.
Rome was love at first sight. Every street corner revealed another wonder of architecture, usually more grandiose than the last one. Buildings, statues, fountains and even just the doors are visually stunning and extremely detailed. We were both walking around with great eyes of wonder and awe.
Rome found its way not just to our hearts, but also to our stomachs. Food and especially dinner meals are treated very seriously in Italy. It starts with an Aperitif and some appetizers, followed by a big plate of pre-dinner pasta (you're usually quite full by this stage), followed by a bigger plate of the main course, followed by dessert….When the coffee tray arrives, you wonder how the hell you're going to move to the next spot.
Renting a scooter in Rome is considered by many as some kind of a death wish. Italians are fast and impatient; they will cut you off in a heartbeat and give you an angry look if you drive too slowly. However, we decided not to miss the chance of exploring the city even further and after a few life-threatening experiences on the bike, we managed pretty well.
After a few days with a good mix of art, history, food and Italian fashion, it was time to balance it with a bit of nature.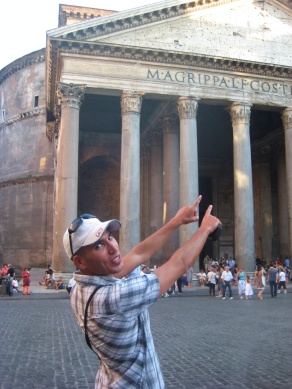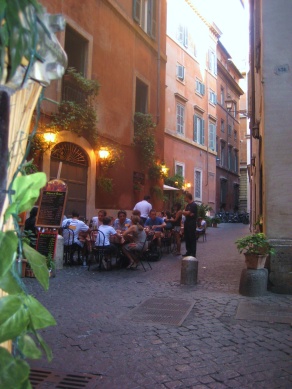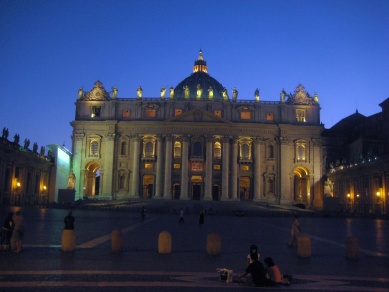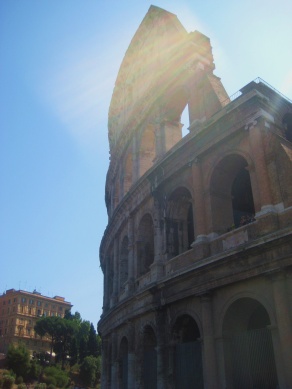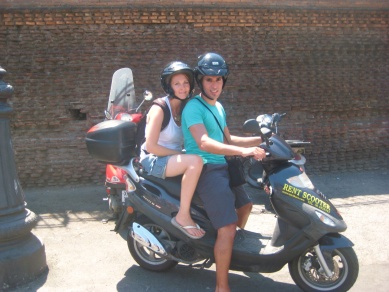 Tuscany Area
Tuscany was always a dream destination for me and not only because of the excellent wine that this region produces. The extremely green hills of Tuscany are full of big Villas that allow your imagination to run free while enjoying the beautiful views of the surrounding countryside.
Our mission was to stay the night in an old villa with a swimming pool. A mission which was crowned with great success!
Beside villas and nature, Tuscany's main cities, Siena and Florence, are filled with character and elegance. Walking in Siena's narrow streets where there is no distinction between road and footway was particularly special for me. You basically feel like time is standing still in this amazing old city.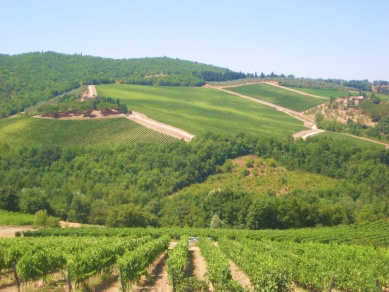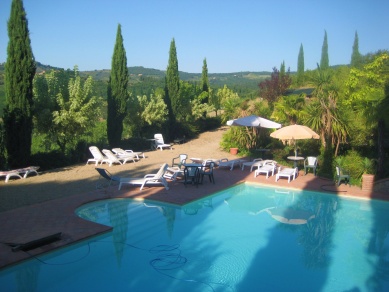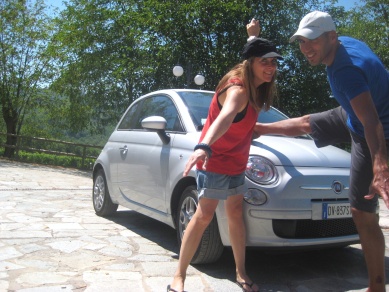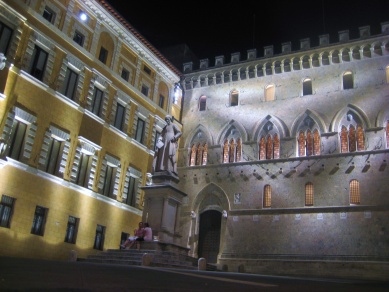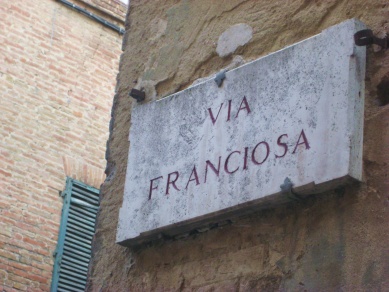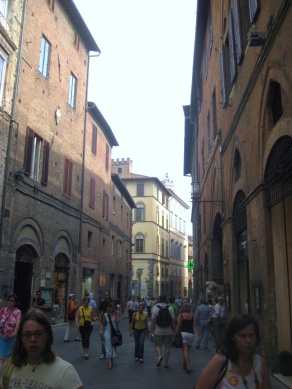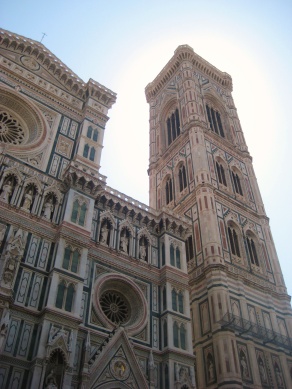 Cinque Terre
If I thought Tuscany would be the highlight of my trip, I was soon to reveal another Italian gem. Cinque Terre is a group of 5 marvellous fishing villages that are situated on the lower slopes of a grassy hill with a rocky shoreline. We chose the first village on our way from the south and rented a place overlooking the ocean where you can hear the sounds of the water in your bedroom. The water was so blue and inviting, it was begging us to strip off and jump in, which of course we did, morning, noon, and night.
God's touch of magic.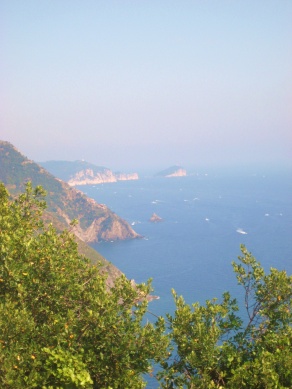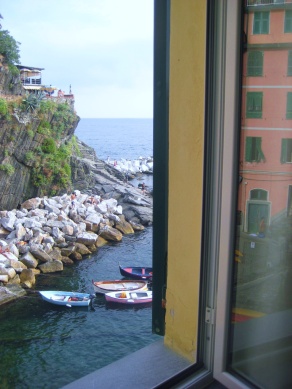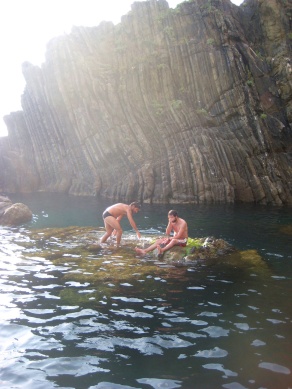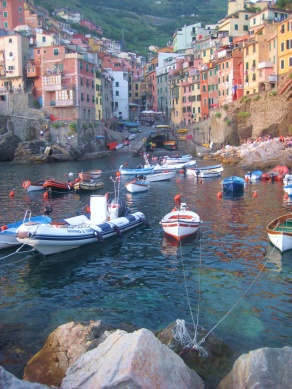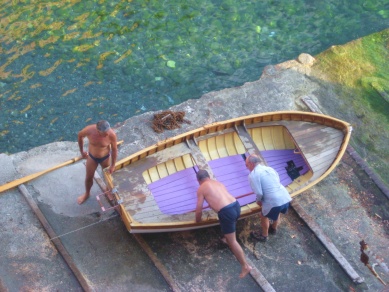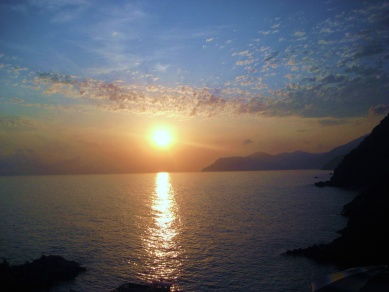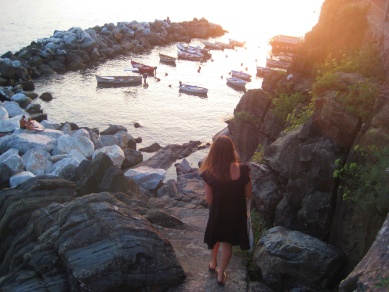 Milan
I wasn't in the mood for another big city, so I planned just to pass through Milan on the way to my next destination. In the end I stayed the night and I'm happy I did, if only because of one building.
Duomo di Milano is the second largest Catholic cathedral in the world. It took more than 500 years to complete this church and it is the most amazing piece of architecture I saw this trip. The whole building is made of brick, faced with marble with hundreds of spectacular and delicate sculptures. When you get inside it's even more impressive; the big windows, the vast space, the lights...
Man's touch of magic.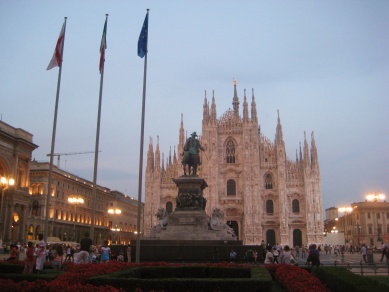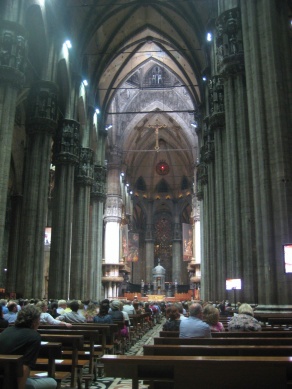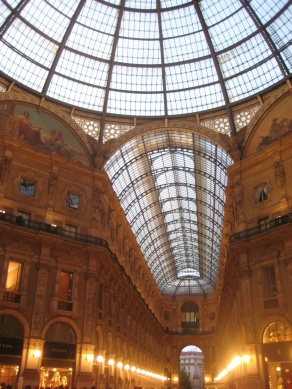 One Last Note
This Italian trip made me realize how important it is to take the road less travelled from time to time. I was driving 200 Km to Pisa just to see the Leaning Tower when I asked myself what it is that I am doing there. I took a photo and went on with my trip as quickly as I could….
It is less about the sights and more about the collective experiences and people I meet along the way that makes travelling for me so attractive.
All love,
Tal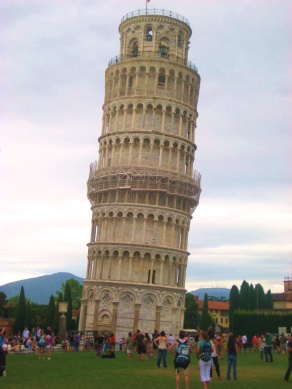 Chief Editor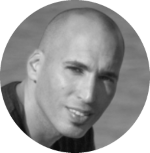 Tal Gur is a location independent entrepreneur, author, and impact investor. After trading his daily grind for a life of his own daring design, he spent a decade pursuing 100 major life goals around the globe. His most recent book and bestseller, The Art of Fully Living - 1 Man, 10 Years, 100 Life Goals Around the World, has set the stage for his new mission: elevating society to its abundance potential.