Inside the Mind of a Successful Internet Marketer
Talor Zamir is one of those rare individuals who has the ability to inspire others to reach their true potential while he himself remains humble about his own successes.
One of these successes was in the area of Internet marketing. Talor took one of his businesses from zero to over $2.2 million in sales, as well as growing an email list of over 50,000 people in just 9 months.
I've been fortunate to meet Talor in person and forge a friendship that continues to this day. He kindly agreed to share his valuable time and insights with us.
1. Tell us a bit about yourself? Why did you decide to become an internet marketer?
I actually started as a speaker, and I thought I was going to be traveling the country doing live seminars every week. But after a couple of seminars and seeing how many expenses were associated with travel, booking a room, and putting on an event, not to mention the energy it takes to be on the road... I knew there had to be a better way.
So I actually decided to stop traveling, and instead I started doing Tele-Seminars every week (which later turned into Webinars). I found that I did not have to travel, I had almost no expenses, and I was getting more people to attend my Tele-Seminars.
That was back in 2007, when I officially made the switch from being a speaker and real estate investor, to realizing I was now essentially a full time internet marketer.
2. Prior to being a successful online marketer you had other interesting careers (Anthony Robins coach, trader in NY, real estate investor). Can you tell us more about them and also why you decided to make the switch?
After graduating from college I was immediately offered a job on the Institutional Trading Floor of a very well known Wall Street firm. After a couple of years (and after I started getting into personal development) I realized that working 12 hours a day and traveling back and forth through New York City doing something I was not passionate about and no way to live my life.
Around the same time I read the books "Rich Dad Poor Dad" and "Retire Young Retire Rich" by Robert Kiyosaki. From that point onward I decided that I needed to learn real estate and start buying positive cash flow properties.
I bought 5 positive cash flow properties over the next year or so before flipping another property for a $25,000 profit, which allowed me to quit my job on the trading floor. My wife and I then moved to Las Vegas where her family resided so we could have a much better quality of life and I could focus on real estate full time.
In Las Vegas I really got into personal development, and I also started coaching some people. That led to me getting a call from the Anthony Robbins companies (Tony Robbins) who flew me out to San Diego and later hired me as a speaker.
3. You were able to switch between totally different careers and become very successful in each one of them. What was the key ingredient that made it possible?
The key ingredient is having a positive and powerful mindset which results in taking massive action towards your goals everyday. Always striving to be the best and learning as much as possible as fast as possible about whatever field / business you are entering into.
Listening to hundreds of audio books while driving or at the gym has also been a huge factor in my growth.
4. How did you cultivate your confidence, and how important is it to have confidence in what you do?
Confidence is critical because if you don't believe you can do something then how can you ever do it?
If you don't have confidence in a certain area then the best way to cultivate it is to learn as much as possible from the best teachers you can find. The more you learn from the best and practice what they preach, the more your confidence will grow.
5. How long did it take you to create your first product, "Launch your first product"? Did you outsource anything or did you do everything yourself?
I would say it took me maybe 20 hours to create the product overall. I recorded all of the videos and audios on my own (and with special guests that were specialists in certain areas). Usually I can record a video in one take and it will sound pretty good. I think it's okay to have a natural flow and feel to your training videos so I liked the way the single takes sounded. You can always make minor edits quickly later on if you need to.
I outsourced all the technical stuff as I am not a webmaster and do not create web sites or membership sites. I just did all the recordings then put them on my Amazon S3 account and had my webmaster create the membership site (where people could buy and watch the videos), as well as the web site and promotional pages that were needed.
I also would give a free 60 minute Webinar and would offer the full product at the end of the Webinar. That is a common model I use.
6. How did you know how much to charge? Did you test different price points for your product?
I did not split test different price points because I was offering some of my own personal time in addition to the online training videos they got in the membership site, so I had a set price in my mind that I wanted to charge, which was $997 per person.
7. What's the first piece of advice you would give to people who are new to creating and launching products online?
Just do it! Go start recording your videos and audios. Get committed and focus on it and get it done in a couple of weeks or less and that's it. Many people get caught up taking months to finish their product and with the internet marketing world moving so fast they never even get off the ground.
You can always offer it for less as a trial run to your first group of people (which should lead to some testimonials that will help you the next time you offer it).
However – before you go forward with your product ask yourself these questions:
Who are you going to sell it to?
Do you have people with email lists that will promote it on their list for you?
Do you have your own email list that you can promote it on?
Do you have a proven way to build your email list and get traffic?
Typically, if I am testing a new product or market, I will create a free video and put up a landing page and see how many people opt-in for the free video. This is very quick and easy to do. If you can't get people to enter their email for your free video, then how will you ever sell a product to this crowd?
So put up a landing page with a free giveaway and test drive traffic there first, and see how it works out before you spend a couple weeks creating a product only to find out later that you have no viable way of selling your product.
8. What type of marketing and promotion did you use for your product?
I specialized in PPC, copywriting, webinars, product launches, email marketing, landing pages and conversion. I used a combination of all of these. I did not use any social media at the time.
9. Did you use the long page sales letter? Do you think that it's the right way to go or is it more effective nowadays to use videos?
For high priced products that cost $397 and up I always recommend webinars. Give 60 minutes of value then offer your product or program at the end.
For products in the $297 range and below I would probably use a sales video. I often split the test having, copy below the sales video versus no copy, as well as having copy below, but only having it appear below at the end of the sales video when the call to action is given.
I do not use long form sales letters that are just copy without any video. I always either do a webinar or have a sales video.
10. At what point did you get involved with email newsletters and building email lists? What are some simple suggestions for people to make their email lists more effective?
Building an email list is the first thing I did and the primary thing I always do in internet marketing (in addition to cultivating the lists that have already been built).
The list is an asset and should be the main focus of anyone looking to be an internet marketer and sell their own products or services.
For list building, some simple suggestions are: get a landing page up right away, and give away something of value in exchange for their email. Send as many people as possible to this landing page as it will get you the highest number of opt-ins. Also, put opt-in boxes all over your blogs or any other sites or marketing (like YouTube videos or Facebook).
So get your free giveaway done as fast as possible and start building your email list today!
11. What is the most critical thing you've done throughout your entire internet business experience that has made the most measurable difference?
Staying focused as well as keeping your potential clients focused. Don't give people hundreds of different options. People have online ADD. Keep it very simple by giving people just one piece of content at a time, your most valuable piece of content that you want them to consume at that time.
12. What resources do you rely on to stay current and informed? Do you recommend any books, products or websites that helped you along the way?
I learned a lot from Jeff Walker (creator of the Product Launch Formula) as well as Eben Pagan. I recommend people get on their email lists and watch how they interact with their list and promote.
13. What are qualities great internet marketers and copywriters should have?
Do not be distracted by the sea of information and everyone trying to sell you their magic pill. Stay focused on creating your content, driving traffic to your web site, building your email list, and building a relationship with your email list. That is where you should start.
Also don't try to do it all yourself. Outsource all the stuff you have no interest in doing (for me that is all the technical stuff and web work)
14. Talk a little about your personal life. What do you think your readers would be most surprised to know about you?
I have two daughters (19 months and three months old) and having the freedom to work from home and be with them is what I love.
I also believe that mindset and personal development is the key to any success in life. That is why I have started allocating more and more time to my new book and blog.
15. What does a typical day of work look like for you?
Wake up with my 19 month old daughter and spend some time with her in the morning. She loves making my morning smoothie with me so that is part of our routine. Ideally after that I will go to the gym for 90 minutes and do a lot of stretching, and either some cardio and/or some weight training. If I don't go to the gym I'll jump on my "rebounder" in my backyard and then do some stretching.
I usually schedule any calls for between 11am – 2pm, and I get lunch right around and after that time.
In the afternoon I do whatever work I have to do (loading up emails to send out to one of my email lists, structuring and putting together any launches, webinars, or other things I have going on in order of priority).
Then from 6-9pm I spend with my daughters and wife until my daughters go to sleep.
After that I may do some more work if I have something important to do. Otherwise I will spend some time with my wife relaxing and winding down before bed.
16. I know you're not active on Facebook or Twitter anymore. Why have you decided to avoid them?
This goes back to focusing on your highest payoff activities. I can't do everything, and I've just never gotten into Facebook or Twitter and never really had the desire to connect with everyone I've ever met. I prefer to stay focused on what has worked and what I enjoy.
17. How do you deal with information overload both personally and in your own marketing?
Awhile back I realized I had learned so much that I knew everything I needed to know to make millions on the internet. So I unsubscribed from 70% of the email lists I was on and I narrowed down my focus to only my highest payoff activities.
18. If you were to go back and change a few things that you did, what would you change and why?
I am very happy the way things have turned out, and I have always done my best and have been committed to learning and growing myself as a person. I believe everything has been a building block for the next thing I have done, which has led me to where I am today.
19. What is happiness to you?
Happiness is freedom, love, appreciation, enjoying life, and feeling good about yourself and your life.
20. Can you please tell us a bit more about your new "Positive Mindset" project and why you chose this topic?
I chose to write "The Positive Mindset Manual" because I wanted to share what I believe are some very simple steps and principles that anybody can learn in a couple of hours, that can change your life and lead to success in just about anything you pursue.
I believe that if you have the right mindset you can succeed in anything, and if you don't it will be difficult to succeed in anything.
21. What advice would you give for somebody who wants to adopt a more positive approach to life & what are the major benefits of doing so?
Constantly fill your mind with positive audio books, books, and anything else that supports you, and stop letting in anything negative.
Stop associating and listening to complainers, they will only bring you down. Don't watch any negative news stories or TV shows or movies. Start being aware and conscious as to what you are putting in your mind, because it will have an effect on what shows up in your life.
When you have a positive mindset you can feel good no matter what situation you are in, this is true freedom and happiness.
22. What's next for you? Do you have any other projects in the pipeline?
I already have some business that I am involved in that do well for me financially, but my future focus is more on helping others and doing more of what I am passionate about teaching.
My goal is to get "The Positive Mindset Manual" into as many hands as possible as well as sharing great information at www.PositiveMindsetBlog.com.
Thank you
---
Talor Zamir is a highly sought-after speaker and a consultant in the fields of Internet Marketing, Entrepreneurship and Personal Development. For more information, visit his personal website: www.talorzamir.com.
Founder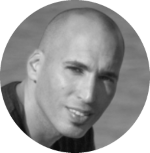 Tal Gur is a location independent entrepreneur, author, and impact investor. After trading his daily grind for a life of his own daring design, he spent a decade pursuing 100 major life goals around the globe. His most recent book and bestseller, The Art of Fully Living - 1 Man, 10 Years, 100 Life Goals Around the World, has set the stage for his new mission: elevating society to its abundance potential.