Travelling in South America has always been at the top of my list, not only because of its extraordinary nature, but also because of its many colourful cultures. It's a trip that many young Israelis undertake, almost religiously, after their stint in the army. It's a trip that I never had the chance to take in my twenties due to my long term flirtation with the Australian continent, but one that I wasn't going to miss out on now.
I didn't know much about Argentina before I chose it to be my gateway to South America, but one thing I knew, actually two, is that it's a) a Spanish speaking country and b) It was summer in Buenos Aires.
So, my flight got booked and a plan was quickly formed: Spend a month in the Argentinean capital, primarily to learn Spanish. At first I was thinking of sharing an apartment with Spanish speaking people, something which could definitely help my non-existent Spanish, but then I thought Buenos Aires might be a good place to live on my own for a bit, especially after so many months of moving around.
Paris of South America?
During my search for accommodation I discovered many resources nicknaming Buenos as the "Paris of South America". In reality, B.A looks like a huge concrete jungle with a bit of European personality, a mixture of Bangkok and Paris I would say.
Quite a lot of buildings are, how to say it nicely, unimaginatively designed. It felt like some people just wanted to make quick profit by tearing the old European style houses and neighbourhoods down, and instead building tall condo-apartments as quickly as possible. The "Parisian" architecture, however, still resonate into the present day in some of the more affluent pockets of the city.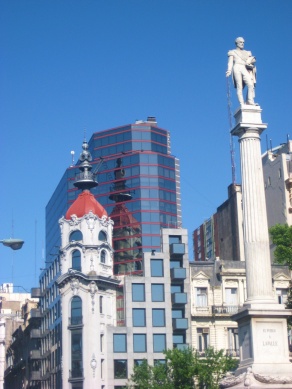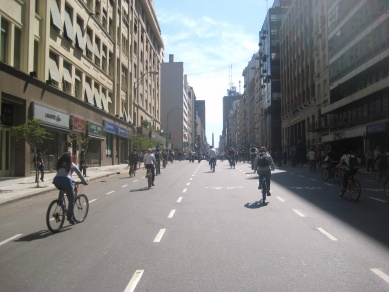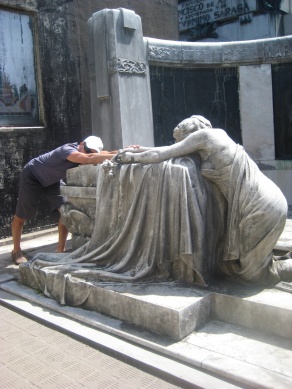 The analogy to Paris is, however, a very accurate one in that each city shares a similar lifestyle. Restaurants and coffee shops are crowded with people till the very late hours of the night and it's quite common to see people dress smartly for dinner and other nightly occasions. Similar to Europe, nothing really starts until late. Restaurants get filled only around 10-11pm and nightclubs begin to function only at 2-3am.
Adapting
As far as the Argentinean nightlife lifestyle, I had no real difficulties adapting, especially after spending a summer in Europe & Israel. The best part for me was the Buenos Aires dinner scene. The selection at most restaurants is so wide and inexpensive that it is hard not to have a dine-out experience almost every night. The Argentinean meat is so tasty that even a few travellers I met took a break from their vegetarian regime. I remember asking my beautiful Argentinean friend Evelyn if she ever dated a vegetarian guy and her answer was definite and quick: "There is not such a thing in Argentina!".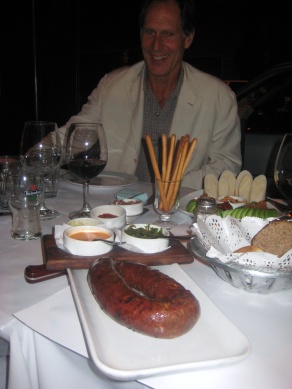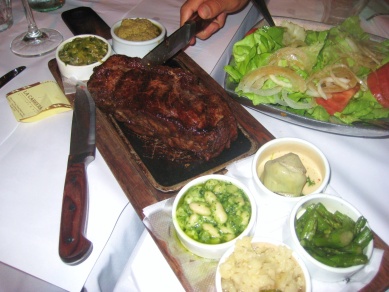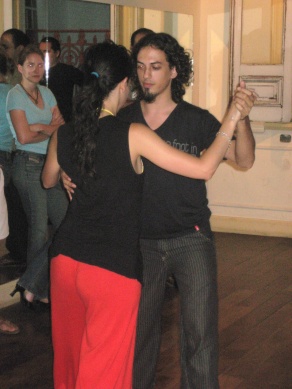 This lifestyle setting meant that social circles were quite easily formed. I rented myself a comfortable studio apartment in the trendy suburb of Palermo and within a week I met some of the best people on my trip.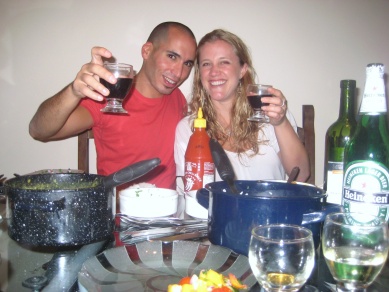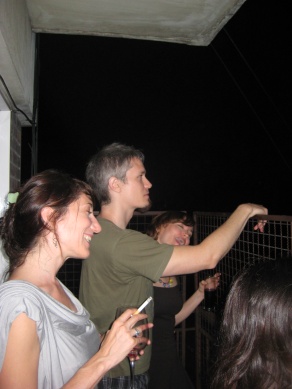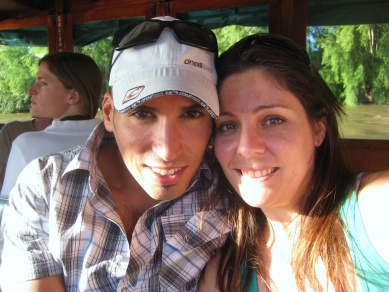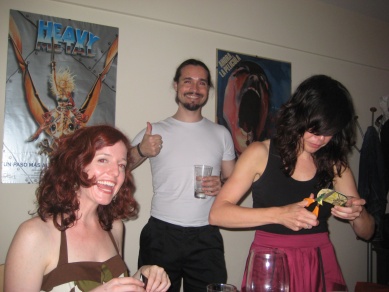 A few culture shock moments however waited for me. Here is a quick list:
- The challenge of finding Pepper in supermarkets.
- The challenge of walking on a flat, even, safe pavement.
- The challenge of finding a seat in a morning/noon/evening subway
- The challenge of kissing a guy goodbye...
Learning Spanish
Perhaps the biggest challenge was to understand the Argentinean Spanish. The Locals speak it like they drive their cars: Very Fast.
Armed with a vocabulary of only a few words of Espanol, my only chance was to spend a big chunk of my time learning the language, so I registered myself to an intense 3 week course. The course was great, especially the social side of it, but too slow for my taste, so I added a few hours a week of private lessons.
I can honestly say that my trip in Argentina wouldn't have been the same without those few first weeks. I might not speak Spanish very well now but I can understand many conversations, which is a big part of experiencing the South American culture.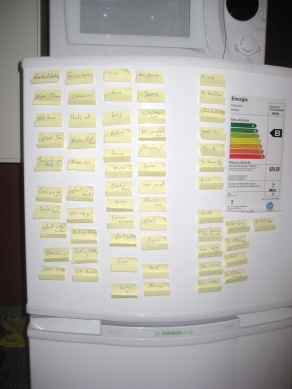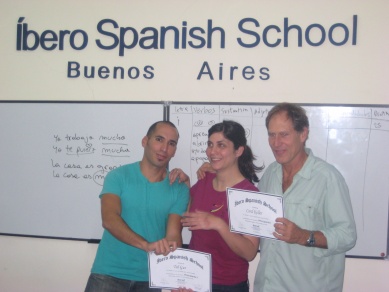 A few weeks later I felt it was time to leave the big city for some fresh mountain air and decided to head south to the amazing Patagonia.
Write soon,
Tal
Founder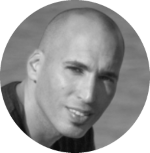 Tal Gur is a location independent entrepreneur, author, and impact investor. After trading his daily grind for a life of his own daring design, he spent a decade pursuing 100 major life goals around the globe. His most recent book and bestseller, The Art of Fully Living - 1 Man, 10 Years, 100 Life Goals Around the World, has set the stage for his new mission: elevating society to its abundance potential.