Imagine knowing you had only 10 years to live - Would you change your life? How?
The Art of Fully Living author Tal Gur asked himself these same questions just after turning 30. Inspired by a late-night conversation with friends, and disillusioned with the trappings of "making it", Tal drafted a list of 100 goals to achieve in a decade.
Through relentless focus, Tal traded his daily grind for a life of his own daring design, as a location-independent entrepreneur and coach. He tackled financial, physical, and spiritual dreams one by one: mastering English in pulsing Melbourne, completing Ironman New Zealand, creating financial independence, surfing at the world's most sought-after beaches, and rebuilding a Peruvian family's flood-ravaged home, among other adventures.
What makes a life fully lived? Comfort? Conventional success? According to The Art of Fully Living, it's all about the thrill and satisfaction that come from a continuous quest for adventure and self-discovery.
What's on your bucket list? Are you ready to embark on the exhilarating journey you were born to live? Let The Art of Fully Living empower you with its compelling stories and empowering lessons and action plans.
"If you read anything else this year, make sure that it is this book - A Real Game Changer! Terri Hall
"A must read, unless you are already dead. I have been re-inspired to lean into my own life as the limited and ecstatic opportunity that it is.. "Mimi Bell
***
About The Author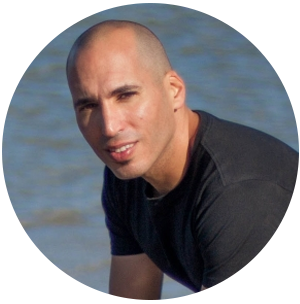 Tal Gur is an impact-driven entrepreneur, author, and investor. After trading his daily grind for a life of his own daring design, he spent a decade pursuing 100 major life goals around the globe. His journey and most recent book, The Art of Fully Living - 1 Man, 10 Years, 100 Life Goals, has led him to found Elevate Society.
***
Preface
"10 years to live, that's how far I look into the future."
My friend stood by an open window, looking out toward the water from his Melbourne apartment where three of us had gathered a few days after my birthday.
It was a beautiful starry night and the fragrance of a new beginning was in the air. We were all in a similar position: we had recently entered our 30's, and we had just received our permanent residency in Australia. Naturally, the conversation turned to the question of life goals—where do we go from here?
My friend continued: "My father died in his early 40's, so I am going to set my life goals based on the fact that I also may not be here after that age."
Salty ocean air swirled around us as his words sunk in. The idea of our mortality confronted us, filled the room. But instead of weighing me down, it had the effect of clarification. It was a much-needed epiphany, a refreshing perspective for three young men who had already lived three decades of life, but still felt the need for something grandiose, something important, something that would make us feel fully lived.
The concept immediately sparked something inside of me—how would I live my life if I only had 10 years left? I would certainly not waste any time. I would not delay my goals until retirement. My bucket list wouldn't stretch on until I was 80; things would have to get done right away.
Creating a list of hefty goals for the short-term, not the long-term, seemed a little like playing a trick on yourself, but really, there was nothing sneaky about this approach to goal-setting. It suddenly just made a lot of sense.
That night, we wrote down some of our life goals and shared them with each other.
As I drove home under starry skies, there was an energy surging through me. I felt filled up with life at the idea of how I was going to approach this huge crossroads in my life. I thought, "Yes, this is the perspective I want to adopt. This is how I want to live my life."
Creating bucket lists and New Year's resolutions had never been my thing. Tonight, for the first time, I felt the power of making those lists.
Back in my apartment, I rushed to write down more goals that buzzed through my mind. The list grew rapidly until I reached 100 life goals for the next decade of my life. Ten years, 100 goals—the numbers felt right.
Little did I know that this night and this list would change the course of my life...
"An inspiring and insightful read" Regina Grinberg
Game Changer!!! This book definitely changed my perspective on living. It clearly points out how special and short life is. Myiesha Rocks
This adroit book unifies several ideas that others have grasped at. There are shades of Simon Sinek's "Start With Why", William B. Irvine's "A Guide To The Good Life" and Garry Keller's "The One Thing" Nathan Rose

Descriptive writing in this modern coming of age story describing the journey from classic success to personal fulfillment. Dr. Karen Thorson

A book that changed my life. After finishing "The Art of Fully Living" I felt more empowered and more decided to achieve my goals and to take the steps towards them. This is a book I will keep very close, as it deserves more than one reading. I recommend it with all my heart..! Lilly's Book World

I wish that I had read it long before now...it was exceptional! Antwan Floyd Sr. Author of Dope Fiction

A truly inspiring book.. Tal makes you want grab a piece of paper and a pen to work out your own life goal list right away after reading a few pages. Not sure how to achieve your goals or even to have goals? Read this book! Susanne Rode

A book that you don't want to put down until you finish. It is full of valuable insights and practical advice. This is the book that stays with you and makes you think about your life. Reader

This is definitely a book that can put you on another level in your life and experience things that seems unreachable. A lot of wisdom in the very concise form. The sooner you read it the better for you. Krystian Koronowski

Engaging - Practical - Inspiring. The book captured my attention from beginning end. The personal stories shared reminded me of promises I've made to myself to show up and play full out. Carolyn Wellson

I cried a few times throughout the book -- felt so real, like I was there. Tal not only shares his journey but provides actionable takeaways that really helped me in my own journey moving forward. Highly recommended for anyone who is ready to invest in their own personal development... Bunty S.

This isn't your typical self-help book. It isn't aimed at "fixing" a specific problem, but rather to fix a problem outlook... How much farther could I have come by now, had I read this book a few years ago?... Read this book. You won't be sorry that you did, I swear. Jeremy Menefee

An Uplifting and An Amazingly Well Written and Thought Out! I Highly suggest this one especially if you feel "Stuck or Unhappy" in your personal life and success...This book will open the doors to "Freedom." Cat Lyon

Incredibly well written... It's a fast read, I didn't want it to end. Alec Reisneron

This book is incredible! I love the way it is written, the way Tal is able to engage us in his Journey. Rosa Maria Faustino Brissos

Inspiring. Life-affirming. Chock full of strategies and ideas. If ever you've needed someone to pull you off your couch and push you into the world of living, Tal's your guy. Doreen C.

The Art of Fully Living is a huge inspiration!..I couldn't put it down! After reading this book, I've recommitted to a scary career move that I've been putting off for a while. Jamey

Out of the hundreds of audiobooks I have listened to, this one is in a class of its own! Donald Barnhart