21 Days to a Big Idea: Summary Review
This is a summary review of 21 Days to a Big Idea containing key details about the book.
What is 21 Days to a Big Idea About?
In 21 Days to a Big Idea, the author takes readers through a disciplined creative process to create original and practical new business concepts.
Who is the author of 21 Days to a Big Idea?
Bryan W. Mattimore is cofounder of the Growth Engine Company. He is also the inventor of the creativity training game, Bright Ideas.
How long is 21 Days to a Big Idea?
What genre is 21 Days to a Big Idea?
Business
What are the main summary points of 21 Days to a Big Idea?
Here are some key summary points from 21 Days to a Big Idea:
Takeaway 1: Brainstorming helps to conquer blocks to creativity. By getting our ideas onto paper and looking for connections that produce new ideas, we are tapping into our resourcefulness and discovering possible hidden talents and skills.
Takeaway 2: How many ideas should you come up with? 30 to 50 in a brainstorming session.
Takeaway 3: Ideas for businesses and projects are all around you. They are found in the everyday problems that you, I, and the wider world experience and haven`t found a solution too...yet.
Takeaway 4: You don't have to reinvent the wheel, though. Using existing technologies, you could improve on their current capacities by either combining them or enhancing their existing functions.
Takeaway 5: New ideas aren`t the domain of the right side of the brain. Combining the playful, childlike side of you with your rational, thinking mind can lead to big things, like invisible spray paint.
Takeaway 6: Still stuck for ideas? Try using `and`: Take any two words (nouns) and combine them with and. For instance, if you wanted to set up a cafe, `flowers` and `fish` wouldn't work, but, see where `coffee` and `pets` could take you!
Takeaway 7: You don't have to venture past your computer for ideas either. Online businesses conduct regular trend reports that spark your creativity. Once you find a trend, ask what, where, why, when, who, and how to find an outline of a potential product or service.
Takeaway 8: Another useful strategy to separate yourself from the pack is billboarding. First, find out how your product helps people (give it a catchy name as well!). Second, list all its benefits. And thirdly, choose the strongest point and make it the centre of a catchy slogan for your product.
What are the chapters in 21 Days to a Big Idea?
Chapter 1: Creating the 21-Day Big Idea Program
Chapter 2: What I Learned from My 21-Day Experiment
Chapter 3: How This Program is Organized
Chapter 4: Section #1: Discovering Your Inventive Passion
Chapter 5: Section #2: Generating Ideas: Five Creative Thinking Strategies
Chapter 6: Section #3: Generating Ideas: Seven Creative Techniques
Chapter 7: Section #4: Choosing, Developing, and Creatively Selling Your Biggest Ideas
Chapter 8: Final Thoughts
Chapter 9: Connect with Diversion Books
Is 21 Days to a Big Idea worth reading?
The majority of customer reviews on leading review sites are positive. Here's what some reviewers had to say about the book:
"Greatness starts with an idea, but the chasm between ideas and truly great ideas is vast. This terrific, approachable book provides a simple and straightforward method for bending and torturing almost any idea until it succumbs to greatness."—Bob Dorf, co-author of THE START-UP'S OWNER'S MANUAL
* Key sources: LibraryThing, Amazon, Wikipedia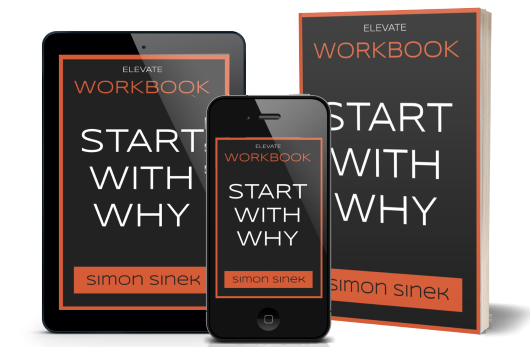 On average, 90% of what we read is forgotten within the first hours after reading... Which is why it's so important to apply what you read.

Click Below to get a free workbook of one of my top recommended books of all times, filled with in-depth insights, action points and self exploration exercises.
Align With Your Why
Get a free workbook of my top recommended books of all times, filled with in-depth insights, action points and self-exploration exercises. Just enter your email below and it will be sent to you instantly
for free
.
* No fluff, No spam, You can always opt out
Founder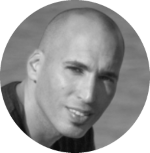 Tal Gur is a location independent entrepreneur, author, and impact investor. After trading his daily grind for a life of his own daring design, he spent a decade pursuing 100 major life goals around the globe. His most recent book and bestseller, The Art of Fully Living - 1 Man, 10 Years, 100 Life Goals Around the World, has set the stage for his new mission: elevating society to its abundance potential.