A Brief History of Thought: Summary Review
This is a quick summary review of A Brief History of Thought containing key details about the book.
What is A Brief History of Thought About?
A Brief History of Thought: A Philosophical Guide to Living is a book by French philosopher Luc Ferry that examines the history of Western philosophy and its influence on contemporary life. It explains the enduring teachings of philosophy – including its profound relevance in today's world as well as its essential role in achieving happiness and living a meaningful life. This lively journey through the great thinkers challenges every one of us to learn to think for ourselves and asks us the most important question of all: how can we live better?
What are some key summary points from A Brief History of Thought?
Some key takeaways from the book include:
The importance of philosophy in understanding and navigating the world, and how different philosophical traditions can offer different perspectives and insights on life.
The idea that different historical periods have distinct "philosophical atmospheres," and that understanding these can help us understand why certain ideas and beliefs were prevalent at a particular time.
An exploration of the historical development of different philosophical ideas and movements, such as ancient Greek philosophy, Christianity, the Enlightenment, and existentialism.
A focus on the work of major philosophers, including Socrates, Plato, Aristotle, Descartes, Kant, Nietzsche, and Sartre, and how their ideas have influenced the course of Western philosophy.
The idea that the ultimate goal of philosophy is to provide a guide for living, and that by understanding different philosophical perspectives, we can gain a deeper understanding of ourselves and the world around us.
The book aims to be accessible to a general audience, as it presents complex ideas in an easy-to-understand way. It's a great way for those new to philosophy to get a sense of the major historical movements and thinkers, as well as for others to get a fresh perspective on them.
Who is the author of A Brief History of Thought?
Luc Ferry is a French philosopher, writer, and professor who is known for his work in existentialism, political philosophy, and ethics. He has published several books on philosophy and cultural issues, including "A Brief History of Thought: A Philosophical Guide to Living," "The New Ecological Order," and "Man Made God: The Meaning of Life." Ferry is well known in France, he's been professor of philosophy, and a public intellectual, promoting philosophy as a way to understand our world. His work often deals with the intersection of philosophy and contemporary issues, such as ecology, ethics, and politics, and he is a vocal proponent of the idea that philosophy can provide a guide for living.
Book details
Print length: 304 pages
Genre: Philosophy, Nonfiction, History
Book chapters
Chapter 1: What is Philosophy?
Chapter 2: 'The Greek Miracle'
Chapter 3: The Victory of Christianity over Greek Philosophy
Chapter 4: Humanism, or the Birth of Modern Philosophy
Chapter 5: Postmodernity: The Case of Nietzsche
Chapter 6: After Deconstruction: Contemporary Philosophy
What is a good quote from A Brief History of Thought?
Top Quote: "By regretting the past or guessing the future, we end up missing the only life worth living: the one which proceeds from the here and now and deserves to be savoured." - A Brief History of Thought Quotes, Luc Ferry
What do critics say?
Here's what one of the prominent reviewers had to say about the book: "The most succinct and accessible overview of philosophy I have come across, and perfect for anyone who wants to dip their toe into the waters of philosophy without drowning in intimidating prose." — Matt Haig, Washington Post
* The summary points above have been concluded from the book and other public sources. The editor of this summary review made every effort to maintain information accuracy, including any published quotes, chapters, or takeaways
Chief Editor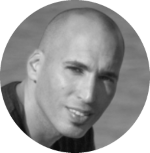 Tal Gur is an author, founder, and impact-driven entrepreneur at heart. After trading his daily grind for a life of his own daring design, he spent a decade pursuing 100 major life goals around the globe. His journey and most recent book, The Art of Fully Living, has led him to found Elevate Society.