A Really Good Day: Summary Review
This is a quick summary review of A Really Good Day containing key details about the book.
What is A Really Good Day About?
"A Really Good Day: How Microdosing Made a Mega Difference in My Mood, My Marriage, and My Life" is a book by Ayelet Waldman that describes her experiences with microdosing, or the practice of taking small amounts of psychedelic drugs for therapeutic purposes. The book is a story based about the author's struggle with mood storms that led her to try a remedy as drastic as it is forbidden: microdoses of LSD. She reveals the fascinating journey and provides a window into one family and the complex world of a once-infamous drug seen through new eyes.
Who is the author of A Really Good Day?
Ayelet Waldman is an Israeli-American novelist and essayist. She has written seven mystery novels in the series The Mommy-Track Mysteries and four other novels. She has also written autobiographical essays about motherhood.
What are some key summary points from A Really Good Day?
Here are some key points and takeaways from the book:
Waldman microdosed with LSD in an effort to improve her mood and reduce her symptoms of depression and anxiety.
Waldman found that microdosing helped to improve her mood, creativity, and productivity, and that it also had positive effects on her relationships and overall well-being.
Waldman describes the potential benefits of microdosing for a range of mental health issues, including depression, anxiety, and ADHD.
Waldman discusses the risks and drawbacks of microdosing, including the legal and ethical considerations, and the potential for negative side effects.
Waldman advocates for the further study and research of microdosing as a potential treatment for mental health issues.
Waldman's experiences with microdosing sparked a broader conversation about the potential therapeutic uses of psychedelic drugs.
Book details
Print length: 256 pages
Genre: Nonfiction, Memoir, Psychology
What are the chapters in A Really Good Day?
Chapter 1: A BLUE BOTTLE FROM "LEWIS CARROLL"
Chapter 2: THE FIRST POSITIVE EXPERIENCE
Chapter 3: MISREPRESENTATION OF LSD
Chapter 4: LSD'S CONTRIBUTIONS TO BREAKTHROUGH IDEAS
Chapter 5: THE WAR ON DRUGS AND THE GREATEST RISK OF LSD
Chapter 6: THE OVERALL 30-DAY EXPERIENCE
Chapter 7: FINAL SUMMARY
What is a good quote from A Really Good Day?
Top Quote: "One of the most important things the early LSD pioneers discovered is that the personality of the researcher administering the drug had a profound effect on the experience of the patient. If the examiner was cold and distant, the subject occasionally became hostile, even paranoid. The subjects of a warm and gentle researcher almost universally experienced feelings of love and joy." - A Really Good Day Quotes, Ayelet Waldman
What do critics say?
Here's what one of the prominent reviewers had to say about the book: "Genuinely brave and human… In normalizing the conversation about LSD, she may one day help others feel normal." — Jennifer Senior, The New York Times
* The summary points above have been concluded from the book and other public sources. The editor of this summary review made every effort to maintain information accuracy, including any published quotes, chapters, or takeaways
Chief Editor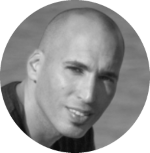 Tal Gur is an author, founder, and impact-driven entrepreneur at heart. After trading his daily grind for a life of his own daring design, he spent a decade pursuing 100 major life goals around the globe. His journey and most recent book, The Art of Fully Living, has led him to found Elevate Society.