This is a summary review of Altruism containing key details about the book.
What is Altruism About?
Altruism, an erudite, brilliantly ranging synthesis of philosophy, psychology and ages old wisdom, is a radical call to kindness, which has the potential as a new global movement to answer the biggest problems of our time: the economy in the short term, life satisfaction in the mid-term, and the environment in the long term. As the faultlines of inequality and nationalism leave us ever more divided, Ricard challenges us to be better people - and in the process, make the world a better place.
Who is the author of Altruism?
Matthieu Ricard is a French writer, photographer, translator and Buddhist monk who resides at Shechen Tennyi Dargyeling Monastery in Nepal. Matthieu Ricard grew up among the personalities and ideas of French intellectual circles. He received a PhD degree in molecular genetics from the Pasteur Institute in 1972.
What are some key summary points from Altruism?
Here are some key points and takeaways from the book:
Altruism is a natural human tendency and can be cultivated through practice.
Altruistic behavior leads to increased well-being and happiness for both the giver and the receiver.
Altruism is not the same as self-sacrifice or selflessness, but rather involves acting with the well-being of others in mind.
Altruism can be developed through mindfulness and compassion practices.
Altruistic behavior has the potential to create positive change in society and address social issues such as poverty and inequality.
Book details
Print length: 864 pages
Genre: Nonfiction, Philosophy, Psychology
What are the chapters in Altruism?
Chapter 1. The Nature of Altruism
Chapter 2. Extending Altruism
Chapter 3. What Is Empathy?
Chapter 4. From Empathy to Compassion in a Neuroscience Laboratory
What is a good quote from the book?
Top Quote: "Loving-kindness and compassion are the two faces of altruism. It is their object that distinguishes them: loving-kindness wants all beings to experience happiness, while compassion focuses on eradicating their suffering."
What do critics say?
Here's what one of the prominent reviewers had to say about the book: "Matthieu Ricard is an extraordinary human being, whose luminous presence and gentle voice have a surprising effect: they compel respect for his benign view of life and make routine cynicism impossible." — Daniel Kahneman, winner of the Nobel Prize in Economics and author of Thinking Fast and Slow
* The summary points above have been concluded from the book and other public sources. The editor of this summary review made every effort to maintain information accuracy, including any published quotes, chapters, or takeaways
Chief Editor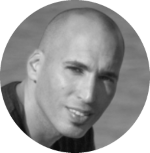 Tal Gur is an author, founder, and impact-driven entrepreneur at heart. After trading his daily grind for a life of his own daring design, he spent a decade pursuing 100 major life goals around the globe. His journey and most recent book, The Art of Fully Living, has led him to found Elevate Society.