An Astronaut's Guide to Life on Earth: Summary Review
This is a summary review of An Astronaut's Guide to Life on Earth containing key details about the book.
What is An Astronaut's Guide to Life on Earth About?
"An Astronaut's Guide to Life on Earth: What Going to Space Taught Me About Ingenuity, Determination, and Being Prepared for Anything" is a book by Chris Hadfield that describes his experiences as an astronaut and the lessons he learned from his training and missions.
An Astronaut's Guide to Life on Earth reveals extraordinary stories from his life as an astronaut, and shows how to make the impossible a reality. The author has spent decades training as an astronaut and has logged nearly 4,000 hours in space. During this time he has broken into a Space Station with a Swiss army knife, disposed of a live snake while piloting a plane, been temporarily blinded while clinging to the exterior of an orbiting spacecraft, and become a YouTube sensation with his performance of David Bowie's 'Space Oddity' in space.
Who is the author of An Astronaut's Guide to Life on Earth?
Chris Austin Hadfield OC OOnt MSC CD is a Canadian retired astronaut, engineer, fighter pilot, and musician. The first Canadian to perform extravehicular activity in outer space, he has flown two Space Shuttle missions and also served as commander of the International Space Station.
What are some key summary points from An Astronaut's Guide to Life on Earth?
Here are some key points and takeaways from the book:
Hadfield stresses the importance of preparation and attention to detail in achieving success, both in space travel and in life.
He believes that it is important to have a clear sense of purpose and to set goals that are challenging but achievable.
Hadfield emphasizes the value of teamwork and collaboration in achieving success, and the importance of being a good leader and follower.
He believes that it is important to embrace and learn from failure, and to be resilient and adaptable in the face of challenges.
Hadfield argues that it is possible to achieve greatness through hard work, dedication, and a positive attitude.
He believes that it is important to have a sense of wonder and curiosity about the world, and to be open to new experiences and perspectives.
Book details
Print length: 295 pages
Genre: Nonfiction, Science, Biography
What are the chapters in Astronaut's Guide to Life on Earth?
Chapter 1. The trip takes a lifetime
Chapter 2. Have an attitude
Chapter 3. The power of negative thinking
Chapter 4. Sweat the small stuff
Chapter 5. The last people in the world
Chapter 6. What's the next thing that could kill me
Chapter 7. Liftoff
Chapter 8. Tranquility Base, Kazakhstan
Chapter 9. How to get blasted (and feel good the next day)
Chapter 10. Aim to be a zero
Chapter 11. Life off Earth
Chapter 12. Square astronaut, round hole
Chapter 13. Coming down to Earth
Chapter 14. Soft landings
Chapter 15. Climbing down the ladder
What is a good quote from An Astronaut's Guide to Life on Earth?
Top Quote: "In any new situation, whether it involves an elevator or a rocket ship, you will almost certainly be viewed in one of three ways. As a minus one: actively harmful, someone who creates problems. Or as a zero: your impact is neutral and doesn't tip the balance one way or the other. Or you'll be seen as a plus one: someone who actively adds value. Everyone wants to be a plus one, of course. But proclaiming your plus-oneness at the outset almost guarantees you'll be perceived as a minus one, regardless of the skills you bring to the table or how you actually perform." - An Astronaut's Guide to Life on Earth Quotes, Chris Austin Hadfield
What do critics say?
Here's what one of the prominent reviewers had to say about the book: "Thoroughly engaging.... In a low-key style, he makes a persuasive case that the oft-derided Space Station is both a marvel of engineering and a triumph for science, and he paints the cartoon heroism of the NASA astronaut corps in a much more realistic, and yet in many ways even more admirable, light." — Corey S. Powell, American Scientist
* The summary points above have been concluded from the book and other public sources. The editor of this summary review made every effort to maintain information accuracy, including any published quotes, chapters, or takeaways
Chief Editor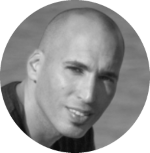 Tal Gur is an author, founder, and impact-driven entrepreneur at heart. After trading his daily grind for a life of his own daring design, he spent a decade pursuing 100 major life goals around the globe. His journey and most recent book, The Art of Fully Living, has led him to found Elevate Society.