Animal Madness: Summary Review
This is a summary review of Animal Madness containing key details about the book.
What is Animal Madness About?
"Animal Madness: How Anxious Dogs, Compulsive Parrots, and Elephants in Recovery Help Us Understand Ourselves" is a book by Laurel Braitman that explores the concept of mental health in animals and how it relates to human mental health.
In Animal Madness, the author draws evidence from across the world to show how humans and other animals are astonishingly similar when it comes to their feelings and the ways in which they lose their minds. As she spent three years travelling the world in search of emotionally disturbed animals and the people who care for them, she discovered numerous stories of recovery: parrots that learn how to stop plucking their feathers, dogs that cease licking their tails raw, polar bears that stop swimming in compulsive circles, and great apes that benefit from the help of human psychiatrists. How do these animals recover? The same way we do: with love, with medicine, and above all, with the knowledge that someone understands why we suffer and what can make us feel better.
Who is the author of Animal Madness?
Laurel S. Braitman is an American science historian, writer, and a TED Fellow. She is Writer-in-Residence at the Stanford School of Medicine and a Contributing Writer for Pop Up Magazine. She is also an affiliate artist at the Headlands Center for the Arts.
What are some key summary points from Animal Madness?
Here are some key points and takeaways from the book:
Animals can experience mental health issues similar to those experienced by humans, including anxiety, depression, and compulsive behaviors.
The experiences of animals with mental health issues can provide insight into the nature of mental health disorders and potential treatments.
Trauma and adverse experiences can lead to mental health issues in animals, just as they can in humans.
The social support and care provided to animals can have a significant impact on their mental health and well-being.
The mental health of animals is closely connected to their physical health and overall well-being.
Braitman argues that a greater understanding of animal mental health can help us to better understand and improve our own mental health.
Book details
Print length: 384 pages
Genre: Nonfiction, Animals, Psychology
What are the chapters in Animal Madness?
Chapter 1. Diagnosing the Elephant
Chapter 2. Family Therapy
Chapter 3. Proxies and Mirrors
Chapter 4. Animal Pharm
Chapter 5. If Juliet Were a Parrot
Chapter 6. When the Devil Fish Forgive
What do critics say?
Here's what one of the prominent reviewers had to say about the book: "This is a marvelous, smart, eloquent book—as much about human emotion as it is about animals and their inner lives. Braitman's research is fascinating, and she writes with the ease and engagement of a natural storyteller." — Susan Orlean, bestselling author of Rin Tin Tin, Saturday Night, and The Orchid Thief
* The summary points above have been concluded from the book and other public sources. The editor of this summary review made every effort to maintain information accuracy, including any published quotes, chapters, or takeaways
Chief Editor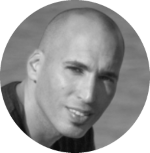 Tal Gur is an author, founder, and impact-driven entrepreneur at heart. After trading his daily grind for a life of his own daring design, he spent a decade pursuing 100 major life goals around the globe. His journey and most recent book, The Art of Fully Living, has led him to found Elevate Society.