Ankur Warikoo: Do Epic Shit
Ankur Warikoo is the author of Do Epic Shit. He is also an entrepreneur and content creator whose deep, witty and brutally honest thoughts on success and failure, money and investing, self-awareness and personal relationships have made him one of India's top personal brands.
In his first book, Do Epic Shit, Ankur puts together the key ideas that have fueled his journey – one that began with him wanting to be a space engineer and ended with him creating content that has been seen and read by millions.
His thoughts range from the importance of creating habits for long-term success to the foundations of money management, from embracing and accepting failure to the real truth about learning empathy.
Hey Ankur, can you please share a few words about yourself and your work? What made you choose your current path?
I identify myself as an entrepreneur. I have been running startups since 2009 and in 2019 stepped down as the CEO of my previous startup to focus on teaching. Today I spend my time creating content on social media (7Mn+ followers across platforms), conducting courses online (through my education startup) and investing/mentoring startups.
What does being successful mean to you?
Doing whatever I want to do, without caring what the world thinks of me.
What is one habit or practice that has benefited your life the most? Also, what is one practice you've always wanted to add to your life, but didn't?
My hold over my time.
I believe time is my most precious asset and if I have a way to manage it, I can achieve anything that I set my mind to.
All that it will take is time.
What is one belief or value that you hold as your guiding truth?
If you do not ask, the answer is always no.
What is one of the most worthwhile investments —money or time investment — you've ever made?
My most worthwhile investment has been in my own self!
I was training to be an astrophysicist, as a PhD student in the US.
I dropped out, came back to India and did an MBA.
Became a management consultant.
Did that for 3 years, quit and started my first venture.
Sold that and started the India office for a large US tech giant.
I did that for 4 years.
Bought that Indian entity from the US company and made it an independent entity.
Ran that for 4 years.
Stepped down as its CEO to start content creation.
I did that for 2 years and then decided to write a book.
What is one life-changing book that has greatly influenced and helped you along the way? Also, who has inspired you the most in your journey?
Rework, by Jason Fried and DHH
I read that book in 2009 and it left a strong impression on me as a young founder.
I have been inspired by a lot of people along the way. I benefit a lot from the experience of others, as they document and share their journey - whether online or through books.
As I have maintained (and is the theme of my second book)
I have had many teachers. Most of whom do not know me.
What was your biggest fear when you just started and how have you managed to overcome it? Also, did you find an effective way to eradicate fear from its root?
I do not have professional fears. I know I am privileged enough to never die of hunger or poverty. And my image in the world doesn't not drive me.
What was one of your biggest self-limiting beliefs and how have you managed to change it? Also, did you find a reliable process to embody new beliefs?
For the longest time I held the belief that one needs to be productive every second, to be happy in life.
Today, I lead a very slow paced joyful life and I come to appreciate this different pace, just as much as I loved the grind for a decade.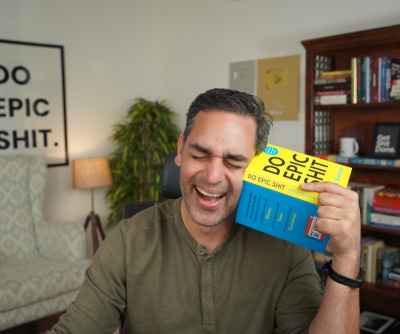 What is your message to someone who is about to embark on their next big mission or dream? Also, what advice should they ignore?
My message - live life at your own pace on your own terms.
What advice they should ignore
Anything that makes you feel you SHOULD do that, even if you do not want to!
Finally, what are you primarily working on these days?
I am a student of routine.
So it is the same routine I follow - and that leads to happy outcomes more often than not.
Some of the anticipated happy outcomes by virtue of my routine are:
- Launch of my second book in Dec 2022
- Launch of 2 new courses for my startup
- Launch of a community app for my followers
***
You can find more about Ankur at his website at www.ankurwarikoo.com or on Twitter @warikoo
Chief Editor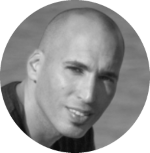 Tal Gur is an author, founder, and impact-driven entrepreneur at heart. After trading his daily grind for a life of his own daring design, he spent a decade pursuing 100 major life goals around the globe. His journey and most recent book, The Art of Fully Living, has led him to found Elevate Society.