Are You Fully Charged?: Summary Review
This is a summary review of Are You Fully Charged? containing key details about the book.
What is Are You Fully Charged? About?
"Are You Fully Charged?: The 3 Keys to Energizing Your Work and Life" is a book by Tom Rath that discusses the importance of energy and well-being in achieving success and happiness.
In Are You Fully Charged?, the author reveals the three keys that matter most for our daily health and well-being, as well as our engagement in our work. Drawing on the latest and most practical research from health, psychology, and economics, this book focuses on changes we can make to create better days for ourselves and others. This book will challenge you to stop pursuing happiness and start creating meaning instead, lead you to rethink your daily interactions with the people who matter most, and show you how to put your own health first in order to be your best every day.
Who is the author of Are You Fully Charged??
Tom Rath is an American consultant on employee engagement, strengths, and well-being, and author. He is best known for his studies on strength-based leadership and well-being and for synthesizing research findings in a series of bestselling books.
What are some key summary points from Are You Fully Charged?
Here are some key points and takeaways from the book:
Energy is a key factor in personal and professional success, and it is essential to find ways to maintain and renew our energy in order to thrive.
Sleep, nutrition, and exercise are crucial for maintaining physical energy, while positive relationships and a sense of purpose can help to energize us emotionally and mentally.
It is important to find ways to recharge our energy when it starts to flag, such as through relaxation techniques or engaging in enjoyable activities.
Energy is contagious, and we can influence the energy levels of those around us through our own behavior and attitude.
To achieve long-term success and happiness, it is important to prioritize our energy and well-being and to find ways to sustain and renew it on a regular basis.
Book details
Print length: 240 pages
Genre: Nonfiction, Self Help, Business
What are the chapters in Are You Fully Charged??
Chapter 1: Create Meaning With Small Wins
Chapter 2: Pursue Life, Liberty, and Meaningfulness
Chapter 3: Make Work a Purpose, Not Just a Place
Chapter 4: Find a Higher Calling Than Cash
Chapter 5: Ask What the World Needs
Chapter 6: Don't Fall Into the Default
Chapter 7: Initiate to Shape the Future
Chapter 8: Focus for 45, Break for 15
Chapter 9: Make Every Interaction Count
Chapter 10: Be 80 Percent Positive
Chapter 11: Start Small and Be Clear
Chapter 12: Take a Break for Relationships
Chapter 13: Put Experiences First
Chapter 14: Avoid Flying Solo
Chapter 15: Build a Cumulative Advantage
Chapter 16: Put Your Own Health First
Chapter 17: Eat Your Way to a Better Day
Chapter 18: Learn to Walk Before You Run
Chapter 19: Sleep Longer to Achieve More
Chapter 20: Eat, Move, and Sleep to De-Stress
Chapter 21: Respond with Resiliency
What is a good quote from Are You Fully Charged?
Top Quote: "Working toward a shared mission with other people will add a positive charge to each day." - Are You Fully Charged? Quotes, Tom Rath
* The summary points above have been concluded from the book and other public sources. The editor of this summary review made every effort to maintain information accuracy, including any published quotes, chapters, or takeaways
Chief Editor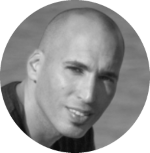 Tal Gur is an author, founder, and impact-driven entrepreneur at heart. After trading his daily grind for a life of his own daring design, he spent a decade pursuing 100 major life goals around the globe. His journey and most recent book, The Art of Fully Living, has led him to found Elevate Society.