Ari Aster Biography
Ari Aster is an American film director, screenwriter, and producer. He is best known for his horror films, including "Hereditary" (2018) and "Midsommar" (2019). Aster was born in New York City and studied at the American Film Institute Conservatory.
Aster made his feature film debut with "Hereditary", which premiered at the 2018 Sundance Film Festival and received critical acclaim for its disturbing and psychological horror. His follow-up film "Midsommar" premiered at the 2019 Cannes Film Festival and also received positive reviews for its unique take on the horror genre.
In addition to his horror films, Aster has also directed a number of short films and commercials. He is known for his distinctive visual style, as well as his ability to create a sense of unease and tension in his work.
Aster continues to be active in the film industry, and his next project is called "Disappointment Blvd". Which is a drama film, with a release date not yet announced.
Ari Aster Fast Facts
* Ari Aster is an American film director, writer and producer, born in 1984.
* He is known for directing and writing horror films such as "Hereditary" (2018) and "Midsommar" (2019).
* "Hereditary" was his debut feature film, it premiered at the 2018 Sundance Film Festival to critical acclaim and it grossed over $79 million worldwide.
* "Midsommar" premiered at the 2019 Cannes Film Festival and received positive reviews from critics.
* Aster's films are known for their psychological horror and for exploring themes such as grief, family dynamics, and the occult.
* He is also known for his attention to detail in the visual and sound design of his films.
* Aster graduated from the Tisch School of the Arts at New York University, where he studied film and television.
* His debut short film "The Strange Thing About the Johnsons" (2011) was a festival favorite, it was shown in over 30 festivals around the world.
* Aster's work has been compared to that of Stanley Kubrick, Ingmar Bergman, and Lars von Trier.
* As of 2021, Ari Aster has directed and written two feature films, but he has a reputation for being a meticulous filmmaker, and it is expected that his future projects will be highly anticipated.
Ari Aster movies
Aster has directed two critically acclaimed feature films.
"Hereditary" (2018): This was Aster's debut feature film, and it was met with widespread acclaim for its intense, psychologically-driven horror. The film follows the Graham family as they navigate grief and tragedy, all while unearthing dark and terrifying secrets about their ancestry. Toni Collette's performance as the matriarch of the family was particularly praised, and the film was noted for its atmospheric dread and haunting visual storytelling.
"Midsommar" (2019): This film is a folk horror tale that tells the story of a group of American students who travel to Sweden to attend a midsummer festival. What begins as an idyllic retreat quickly devolves into a nightmare as the rural commune's violent and bizarre rituals come to light. The film is known for its bright, almost entirely daylight-lit aesthetic, which contrasts with the dark, disturbing events of the narrative.
Both films showcase Aster's unique ability to create narratives that are not only horrifying in their surface-level events but also deeply unsettling in their exploration of human emotion and trauma. He uses the horror genre to delve into themes of grief, loss, and the human capacity for cruelty, making his work resonant and impactful beyond the immediate scares.
***
* The editor of this short biography made every effort to maintain information accuracy, including any quotes, facts, or key life events. If you're looking to expand your personal development, I recommend exploring other people's life stories and gaining inspiration from my collection of inspiring quotes. Exposing yourself to different perspectives can broaden your worldview and help you with your personal growth.
Chief Editor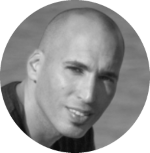 Tal Gur is an author, founder, and impact-driven entrepreneur at heart. After trading his daily grind for a life of his own daring design, he spent a decade pursuing 100 major life goals around the globe. His journey and most recent book, The Art of Fully Living, has led him to found Elevate Society.