Be Obsessed or Be Average: Summary Review
This is a summary review of Be Obsessed or Be Average containing key details about the book.
What is Be Obsessed or Be Average About?
Be obsessed explains how to harness your obsession to rocket to the top. This book will give you the inspiration and tools to break out of your cocoon of mediocrity and achieve your craziest dreams. It's a simple choice: be obsessed or be average.
Who is the author of Be Obsessed or Be Average?
Grant Cardone is the bestselling author of 10X Rule and If You're Not First, You're Last as well as a sales trainer, speaker, and entrepreneur.
How long is Be Obsessed or Be Average?
What genre is Be Obsessed or Be Average?
Business, Self Help, Nonfiction
What are the main summary points of Be Obsessed or Be Average?
Here are some key summary points from Be Obsessed or Be Average:
Takeaway 1: If you want to reach the next level you need to get obsessed and push toward your dreams and goals. Instead of taking time off when you are depleted, consider going the opposite way. Become obsessed with what you do and you will, ironically, find that you're generating energy, not depleting it. (If you do keep feeling exhausted, check in with yourself and make sure you align with your purpose.)
Takeaway 2: Having a passionate obsession means you're not one of those people whose goal is to retire. Your goals need to be ongoing and grand, driving you higher and further towards a limitless future. Consider making your goals more service-oriented (Think of all the charitable organizations you could fund and the empowerment you could provide for future generations)
Takeaway 3: Aim high and learn to swim as you go. Worry about the details later. Inspiring leaders tend to promise ten times more than they think is possible and then force themselves or their team to find a way to deliver on that promise. (e.g. Release products before they're fully ready).
Takeaway 4: Pushing forward can be a driving force for success but it can also create more fear. Don't run from it, embrace it! Fear goes hand in hand with success. Use the fear to go even higher and further. (If you don't feel fear anymore, it might mean you're getting comfortable)
Takeaway 5: Stop saving and put your money and profits into expansion. Always be on the lookout for growth and investment opportunities.
Takeaway 6: With great success comes opposition. Haters are a sign you are doing something right. Develop a thick skin and prove the doubters wrong.
Takeaway 7: Build a team that has the same passion and obsession as you. Don't run away from raising the standards for everyone. You may need to make unpopular decisions in order to maintain leadership
What are good quotes from Be Obsessed or Be Average?
"Unsolicited advice givers are people who know about everything but have never done anything."
"You are a threat to all things average. You remind the average that they have settled! I can't tell you how many times I've told someone I'm writing a book and their response is "You know, it's a lot of work to write a book" or "People don't read books anymore" or "Did you know that most books never get published?" This is the voice of the naysayer who needs to make sense of not doing, who needs to defend their right to be average. They've never written that book they've always wanted to write! It doesn't matter whether their intention is to help you or hurt you. If you listen to them, the result is the same: They will deter you and add doubt and confusion to your already-challenging goals, making a difficult activity a thousand times more difficult."
"It's a bad idea to ignore your ambitions, your energy, your obsession, but it's even worse to let them take their own course. They can be like wild horses, running full speed in every direction, wasting energy and resources with lots of effort that produces nothing."
"be careful about whom you spend your time with. The people in your life are either a good influence or a bad influence. There is no gray area. If you don't know what side they are on, you should not spend time with them. I won't and don't. Fill your time up with the ones who are supportive."
"I don't need to be the smartest person in the room—I don't even need to be right—but I do need to be willing to control things...I don't care about leadership; I want control, or at least to know someone is in control. I want answers, I want to solve problems quickly, and know I have the ability to deliver solutions and get the scene back under control."
"The obsessed are the industry builders, disrupters, titans, game changers, and living legends others admire and wish to emulate. The obsessed don't just make the world go around. They make the world worth living in."
―Grant Cardone, Be Obsessed or Be Average
What are the chapters in Be Obsessed or Be Average?
Chapter 1: Obsession Saved My Life - and It Will Save Yours
Chapter 2: Obsession Is Your Only Option
Chapter 3: What To Be Obsessed With
Chapter 4: Feed the Beast
Chapter 5: Starve the Doubt
Chapter 6: Dominate To Win
Chapter 7: Stay Dangerous
Chapter 8: Obsessed with Sales
Chapter 9: Overpromise, Overdeliver
Chapter 10: Build an Obsessed Team
Chapter 11: Be a Control Freak
Chapter 12: Obsessed with Persistence
Chapter 13: Obsession Forever
Is Be Obsessed or Be Average worth reading?
The majority of customer reviews on leading review sites are positive. Here's what some reviewers had to say about the book:
"It's got so much positive energy that it's impossible to read it without getting energized!" —Inc. Magazine
"This fast-moving, entertaining, inspiring book is loaded with practical ideas to help you achieve greater success faster than you ever thought possible." —BRIAN TRACY, author of Get Smart!
"Real talk: anybody can be average...but why settle for average when you can be phenomenal! Grant Cardone's Be Obsessed or Be Average is your guide to unleashing your 'phenomenal!'" — ERIC THOMAS, preacher and motivational speaker
"Grant Cardone has succeeded at the highest levels of business by channeling his obsession to knock down walls and achieve his ultimate goals. Succeeding at the highest level requires a degree of obsession, a sense of desperation; Grant has embodied that through his remarkable career, and in this book he shares his personal experiences and life lessons to help you achieve great success, too."—FRAN TARKENTON, Pro Football Hall of Fame quarterback and entrepreneur
"Cardone discovered the key to transforming his life by harnessing the one essential ingredient that all successful people have in common—obsession. Whatever your big dream is, this book will help you unlock the power you already possess and take your life to the next level."—RYAN BLAIR, author of Nothing to Lose, Everything to Gain and Rock Bottom to Rock Star
"Grant Cardone has actually done what millions of people dream about. He became a self-made multimillionaire with no formal training, and he did it during one of the worst economic times in recent history. As you read this book, you'll discover his secret is actually very simple...and very fulfilling. For those who use this information, it will be a life changer."—FRANK KERN, marketing strategist
"Grant Cardone is obsessed. He is obsessed with living and manifesting an utmost life. His obsession is now changing the lives of millions."—TIM STOREY, motivational speaker
"Be Obsessed or Be Average will challenge your thinking, make you more sales, and fill your wallet. You may not be able to buy a jet at the end of this book, but you'll definitely be flying first class!"—JEFFREY GITOMER, author of The Little Red Book of Selling
* Key sources: LibraryThing, Amazon, Wikipedia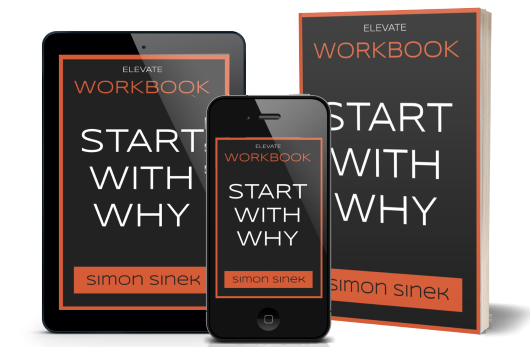 On average, 90% of what we read is forgotten within the first hours after reading... Which is why it's so important to apply what you read.

Click Below to get a free workbook of one of my top recommended books of all times, filled with in-depth insights, action points and self exploration exercises.
Align With Your Why
Get a free workbook of my top recommended books of all times, filled with in-depth insights, action points and self-exploration exercises. Just enter your email below and it will be sent to you instantly
for free
.
* No fluff, No spam, You can always opt out
Founder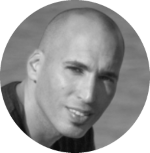 Tal Gur is a location independent entrepreneur, author, and impact investor. After trading his daily grind for a life of his own daring design, he spent a decade pursuing 100 major life goals around the globe. His most recent book and bestseller, The Art of Fully Living - 1 Man, 10 Years, 100 Life Goals Around the World, has set the stage for his new mission: elevating society to its abundance potential.