On every area of your life, weather it's your health, finance, career or your relationships, you have the option of either facing the truth willingly or living in denial of the truth. If you pretend that everything is okay, your external world will eventually prove you wrong. Ignoring the truth, more than often, will make the problem even worse.
For example, social smokers who tell themselves a story that they're not addicted or that smoking will not kill them. Or people with unhealthy habits who keep eating junk food as nothing will happen if they just have one more greasy burger. Facing the truth is painful but In the long run it's the only way that can set us free.
When you're looking to face the truth of your situation, The first step is to just be aware of it. There is no need to handle it right away. Doing so too quickly can eliminate the motivation as the situation might look impossible to conquer at first. If you want things to be better you have to start accepting the truth. Stop pretending that you have the right career when you don't, or that you're happy being single if you're not. Say the truth, and say it loud: "I am fat", "I am in huge Debt", "I'm not happy" …
When you accept the whole truth, you find yourself in a position to make better decisions with a bit more clarity and insight regarding your situation. This will create new energy, ideas, and the motivation that you'll need because you'll no longer be wasting your much energy maintaining a false image.
Go over each area of your life, and simply give yourself a score from 1 to 10 in each area. You can also include a paragraph of your real situation. I usually divide the areas in my life to:
1. Physical - Health, exercise habits, Diet, Sleep, Energy levels.
2. Mental – Learning new skills, Education status, Knowledge.
3. Social – Relationships, networking, Social skills, Going out.
4. Spiritual – Purpose, Beliefs, Being positive, contribution.
5. Career – Job, Business, Productiveness, Effectiveness.
4. Financial – Income, Savings, Debt, Investments.
I find it very helpful to do it on regular basis and even track your status each and every day.
Start today, be truthful to yourself.
Founder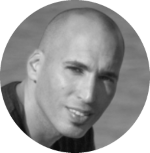 Tal Gur is a location independent entrepreneur, author, and impact investor. After trading his daily grind for a life of his own daring design, he spent a decade pursuing 100 major life goals around the globe. His most recent book and bestseller, The Art of Fully Living - 1 Man, 10 Years, 100 Life Goals Around the World, has set the stage for his new mission: elevating society to its abundance potential.