The Art of Adventuring – How to Lead an Adventurous Life
Benjamin Jenks, the creator of Adventure Sauce, went from shy guy to confidence coach by taking his life on the road, hitchhiking across America with nothing but his drive to learn from other people, places, and possibilities. Through blogging and visual storytelling, Benjamin shares valuable lessons, always with a good dose of humor and humility, to help others seek the experiences that make life a fulfilling adventure.
Ready for a little Adventure Sauce? Read my interview with the spunky and resourceful, Benjamin Jenks.
1. It's hard to believe that you were ever a shy guy! When did that unadventurous kid come out of his shell? When did you first feel the desire for more life, and how did you respond to it?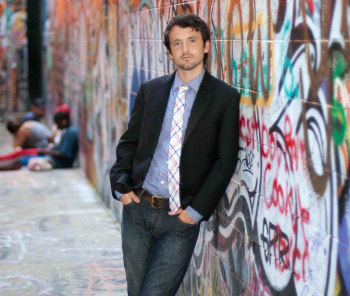 Thanks for the kind words, Tal 🙂 and it has been a process really. But it began when I was working with "at-risk" teens at an outdoor school in Virginia. Helping these kids get their lives together and also working 120 hour weeks in challenging conditions, it was a real confidence booster.
When I left I felt like if I could do that, then I could do about anything.
2. What was the impact of working at a boys' school? What did you learn there that you carry with you?
The therapeutic model left an impression, it was all about building real relationships with the kids based on your feelings. So as a pretty un-self aware dude, just out of college, I was given an in-depth experiential lesson in how to understand my own feelings and help other people express theirs.
At the end, I felt a strong connection with my own intuition about situations and people, which partially inspired my desire to hitchhike.
3. Why did you choose hitchhiking across America? Why not Asia or Europe? And why this particular style of travel? What did you think you'd learn?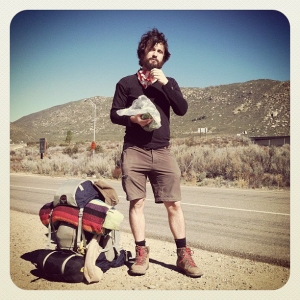 Hitchhiking across America connected a lot of my interests, intuitions, and goals. After reading Jack Kerouac's novel, "On The Road," in college, the idea had always been there. Then working at the school, I had to hitchhike once on a hiking trip near the Appalachian Trail, and had a ball. After planning another vacation around hitchhiking, when I left I thought that would be the perfect "vehicle" to take me to the next stage of life. I'd learn more about my intuition, learn to talk to anyone, explore my home country, and it give me a boatload of stories I could create stuff about.
I figured that traveling abroad would come in the future, why not start at home first. Then, hitchhiking also seemed like the perfect way to test and grow the intuitional "skills" I'd learned at the school. Plus, I wanted to experience parts of life that were well out of my comfort zone and see the "seedy" or dark side of life. Although it was more like an inner compulsion, than a conscious desire.
4. What's your approach to learning as much as possible from new experiences? from challenges? from the people you meet?
Now, I dig Kohl's Learning Theory using four phases: 1. Prepare or Research (aka reading a lot of stuff) 2. Taking action 3. Talking about what happened with people or comparing your experiences with others. 4. Sharing what you learned.
But I try to go with the flow of what's happening and not control things too much. If I'm here, then be here, look around, notice things, and wonder about them.
5. In your experience, how much of the experiential learning of travel is what you seek, and how much is simply what happens and how you respond?
Each is important. Plan as much as you need to. If you're that sort of person, then don't change because of others. However, by embracing what happens with an open attitude, you'll have a lot more fun and learn more.
6. When did you realize, hey, I'm really good at this, and decide to share your knowledge to help others? Was it a challenge to make your experiences valuable or useful to other people?
For about a year after I finished, I was pretty lost and what to do next. But reading articles by Chris Guillebeau and learning about blogging from Corbett Barr helped me figure out how I could share the experiences with others.
It was a big challenge to figure out how my skillset would be useful, and still is.
7. What role does the internet play in your travels?
I love the internet. The ability to share, connect, and learn from others has been essential. Although I'd like to take a no-internet trip sometime soon for kicks.
8. At what point in your journey did you start blogging? In what ways did launching Adventure Sauce change your own life?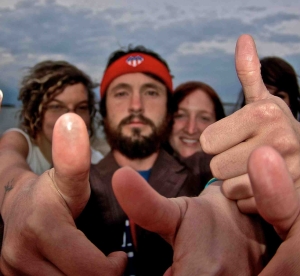 I blogged from the beginning on another website. My intention was to write about the people I met and share the goodness of people.
Then Adventure Sauce was the evolution of that, and it has given me such another education in how to write, create content, and share with people in way they understand. I still feel like a total newbie though.
9. How did you first start making money online? How are you supporting your lifestyle now?
I started freelance writing online after my hitchhiking trip (which ended almost 4 years now). I've been doing that on and off since then. I've also used some savings to get equipment and stuff. I still freelance write, as well as coach people in how to be more confident.
10. Can you imagine where or who you would be if you had never taken that first step on the road?
I remember feeling so "un-myself" before I did that trip, like I desperately wanted another life. Now, while my life is far from perfect, I do wake up and feel almost ecstatic to be where I am.
Thank you, Benjamin
--
Benjamin Jenks is the creator of Adventure Sauce, a community of modern day adventurers. You can also find him on Twitter at @BenjaminOJenks
Chief Editor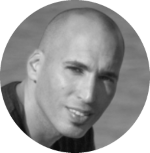 Tal Gur is an author, founder, and impact-driven entrepreneur at heart. After trading his daily grind for a life of his own daring design, he spent a decade pursuing 100 major life goals around the globe. His journey and most recent book, The Art of Fully Living, has led him to found Elevate Society.