Big Bang Disruption: Takeaways and Key Points Book Summary
It used to take decades for disruptive innovations to dethrone dominant products and brands. But now any business can be devastated virtually overnight by something better. How can business owners protect themselves and harness the power of Big Bang Disruption?
The book "Big Bang Disruption" offers a method for adapting to our new era. Based on extensive research and in-depth interviews with entrepreneurs, investors, and executives from different industries, Big Bang Disruption equips you with strategies and insights to thrive in this brave new world.
7 Takeaways From Big Bang Disruption
Takeaway 1: Exponential technologies enable innovators to disrupt markets by creating more superior products. Learn how to spot disruptors before the disruption begins (super fast growth, etc) and take advantage of exponential technologies to create products that disrupt your market of choice
Takeaway 2: Each Big Bang Disruption goes through a 4-stage life cycle: 1. Singularity stage (the drawn-out period that comes before Big Bang Disruptors enter the market, 2. The Big Bang stage (the abrupt and overpowering success of the disruptor). 3. Big Crunch (Just like the Big Bang theory, eventually the disruptor`s energy dissipates) 4. Entropy stage (Assets combine with one another to take on new forms - presenting new opportunities for new creations)
Takeaway 3: Use undisciplined strategy when creating new products. Because of the declining cost of creation, bringing a new product to market and seeing whether or not it succeeds can be more cost-effective than conducting elaborate research.
Takeaway 4: Intelligently time your entrance into your emerging market of choice. You want to consider the success/failures of others, identifying possible obstacles, reworking the product/service, and then launching
Takeaway 5: exploit all the information at your disposal and talk to the individuals (i.e. truth-tellers) who've taken the time to gain an expert-level understanding of the specific market you're interested in. They will be able to help you forecast how new technologies may affect that market.
Takeaway 6: Once you`ve hit the Big Crunch, consider that saturation point will hit. Don't be afraid to get out while the getting is good and dispose of assets before they become worthless or impractical (if you can't compete, it's better to cut your losses and move on).
Takeaway 7:During the Entropy stage (the final stage in the Big Bang Disruption life cycle), eventually, your product/service will become less popular and profitable. Consider switching your business to suit emerging trends or/and downsizing your production to compensate for more exciting and profitable niches.
***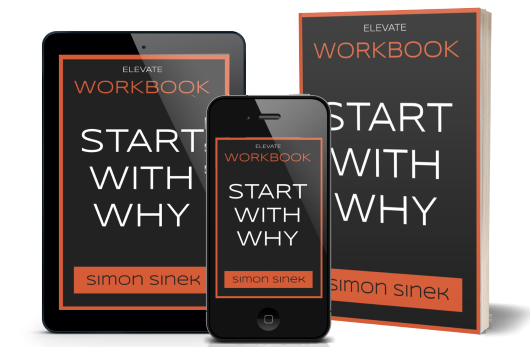 On average, 90% of what we read is forgotten within the first hours after reading... Which is why it's so important to apply what you read.
Click Below to get a free workbook of one of my top recommended books of all times, filled with in-depth insights, action points and self exploration exercises.
***
Favorite Quotes from Big Bang Disruption
"As stakeholders run for the exits, market value is destroyed, and with it the flexibility to make strategic decisions."
"When the law implicitly or explicitly limits internal competition and bars new entrants, businesses have little, if any, incentive to innovate. As a result, regulated businesses—which include public utilities, air travel, defense, health care, and food and drugs—have fallen dangerously far behind in adopting exponential technologies. Once the disruptors do find a way in, collapse is that much more sudden."
"Under these conditions, you can't win simply by making your current strategy more disciplined. Pulling back to focus on your best customers or delivering higher quality or a lower price will buy you only a little time if any. More rigorous strategic focus just blinds you to the next wave of disruption coming at you from the top, bottom, and sides."
― Larry Downes and Paul Nunes, Big Bang Disruption
***
Big Bang Disruption Chapters
Chapter 1: WHAT IS BIG BANG DISRUPTION
Chapter 2: THE ECONOMICS OF BIG BANG DISRUPTION
Chapter 3: THE SHARK FIN
Chapter 4: THE SINGULARITY
Chapter 5: THE BIG BANG
Chapter 6: THE BIG CRUNCH
Chapter 7: ENTROPY
* The summary points above have been sourced and summarized from the book, Amazon, and other online publishers. The editor of this summary review made every effort to maintain the accuracy and completeness of any information, including the quotes, chapters, insights, lessons, and key takeaways.
Get my Start With Why Workbook For Free
Get actionable takeaways and self-exploration exercises of one of my top recommended books of all times. Just enter your email below and it will be sent to you instantly for free.

* No fluff, No spam, You can always opt out
Apply What You Read
Get a free workbook of my top recommended books of all times, filled with in-depth insights, action points and self-exploration exercises. Just enter your email below and it will be sent to you instantly
for free
.
* No fluff, No spam, You can always opt out
Chief Editor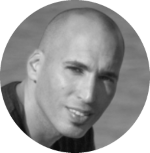 Tal Gur is an impact-driven entrepreneur, author, and investor. After trading his daily grind for a life of his own daring design, he spent a decade pursuing 100 major life goals around the globe. His journey and most recent book, The Art of Fully Living - 1 Man, 10 Years, 100 Life Goals Around the World, has led him to found Elevate Society and other impact-driven ventures.