Big Weed: Summary Review & Takeaways
This is a summary review of Big Weed containing key details about the book.
What is Big Weed About?
Big Weed paints a colorful picture of how to get into the marijuana business. The author predicts a future where the marijuana market splits in two: the high-end, artisanal market, supplied by individual growers and small farms, and the mass market, covered by the cigarette giants and anyone bold enough to compete with them. The author invites us along as he pitches skeptical investors, negotiates a shaggy cast of colleagues, and builds the biggest business he can.
Who is the author of Big Weed?
Christian Hageseth is an entrepreneur, author, marijuana rights advocate, and business owner.
How long is Big Weed?
What genre is Big Weed?
Business, Nonfiction, Audiobook
What are the main summary points of Big Weed?
Here are some key summary points from Big Weed:
Takeaway 1: The legal marijuana industry is likely to experience fast and substantial changes in the coming years. The sentiment of openness towards marijuana legalization is likely to increase, blazing a trail to a new world of opportunities. But rather than an industry run by cartels and mobs, it will become a regular business that will need marketing, strategy, and branding.
Takeaway 2: The support of some younger politicians has been one of the main drivers for major alterations in regulations regarding marijuana. Most states are starting to consider marijuana for medicinal uses. Other states, like Colorado, have legalized it for recreational use.
Takeaway 3: Although there are extensive warnings of the severe dangers of drugs, it's quite apparent that the self-proclaimed war on drugs in the United States has not succeeded. Marijuana is not the hazardous substance the politicians claimed it was. A Senate commissioned report showed no physical dependence associated with marijuana use. In addition, the study found that the majority of marijuana users never pursued harder drugs.
Takeaway 4: The benefits of marijuana are numerous. Marijuana could be used for pain reduction, alleviating the suffering of the severely ill, such as cancer. Furthermore, it's becoming progressively clear to politicians just how much money could be made from the legalization of weed.
Takeaway 5: An inspired entrepreneur can find great success in the pot industry, assuming the right plan and strategy. If you plan to enter the industry, You want to stay updated on every aspect of the marketplace. Additionally, much like every other industry, you need to build trust and recognition over time.
What are the chapters in Big Weed?
Chapter 1: Brave New World
Chapter 2: My Education
Chapter 3: First Grow, First Blood
Chapter 4: The Beauty of Failure
Chapter 5: Don't Bank on It
Chapter 6: The Haze of Paranoia
Chapter 7: Seed to Sales to Bust
Chapter 8: The Cannabis Ranch
Chapter 9: Family: Hageseth; Genus: Cannabis
Chapter 10: Best in Shoe
Chapter 11: Marijuana's Mecca
Chapter 12: Marijuana on the Ballot
Chapter 13: Looking for the Win-Win
Chapter 14: Investors
Chapter 15: The New Marijuana Economy
Chapter 16: The Cannabis Ranch
Is Big Weed worth reading?
The majority of customer reviews on leading review sites are positive. Here's what some reviewers had to say about the book:
"In this lively look at the evolution of legal marijuana, Hageseth, founder of the company Green Man Cannabis, describes going from a complete newcomer in 2009 to a respected industry figure and multiple Cannabis Cup winner. Though Hageseth is clearly an aficionado, happy to talk about marijuana's benefits, he approaches the topic as a businessman and entrepreneur, or, as he puts it, "ganjapreneur." He speaks of finding financial backers, the fundamental disconnect between state legality and federal illegality (try finding a bank willing to accept drug money), law enforcement caught up in rapidly changing statutes and attitudes, and other problems legal growers face. "The legalization of marijuana is like the ending of Prohibition," he states, before comparing the current market to another past era: the Wild West. Hageseth, whose goal is to create the first weedery, or marijuana winery, is making an entertaining but bumpy journey: unreliable business partners, uncooperative banks, financial setbacks. His style is frank and positive: "I have never known as much happiness as I have growing and selling this gorgeous plant." Whatever the reader's views on the subject, this is an ideal insider's look at an industry in a time of momentous change." - Publishers Weekly
* Key sources: LibraryThing, Amazon, Wikipedia
Chief Editor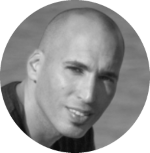 Tal Gur is an impact-driven entrepreneur, author, and investor. After trading his daily grind for a life of his own daring design, he spent a decade pursuing 100 major life goals around the globe. His journey and most recent book, The Art of Fully Living - 1 Man, 10 Years, 100 Life Goals Around the World, has led him to found Elevate Society and other impact-driven ventures.