Blitzscaling: Takeaways and Key Points Book Summary
This is a summary review of Blitzscaling containing key details about the book.
What is Blitzscaling About?
Blitzscaling is a term coined by the authors to describe the process of achieving exponential growth in a company.
The book highlights the importance of innovation and its impact on scaling, as well as what it takes to scale sustainably. The book discusses how to create a culture of innovation, which can be done by building an entrepreneurial mindset and fostering an environment that encourages experimentation, risk-taking, and learning from mistakes. The authors also discuss the importance of technology and how it has changed our lives in recent years.
To "blitzscale", one must embrace uncertainty and risk, prioritize speed over efficiency, take advantage of growth factors, and navigate growth limiters. The lessons of blitzscaling can be adapted to help build great companies in nearly any ecosystem, albeit with differing degrees of difficulty.
Who is the author of Blitzscaling?
Reid Garrett Hoffman is an American internet entrepreneur, venture capitalist, podcaster, and author. Hoffman was the co-founder and executive chairman of LinkedIn, a business-oriented social network used primarily for professional networking.
Chris Yeh is the co-founder and General Partner of Wasabi Ventures, and has been working with high-tech startups since 1995.
How long is Blitzscaling?
What genre is Blitzscaling?
Business, Entrepreneurship, Nonfiction
What are the main summary points of Blitzscaling?
Here are some key summary points from Blitzscaling:
Takeaway 1: The term "Blitzscaling" refers to prioritizing speed over efficiency in order to achieve first-scaler advantage. For example, one of the philosophies that helped Facebook become successful was its famous motto "Move fast and break things." This emphasis on speed, which came directly from Mark Zuckerberg, allowed Facebook to achieve rapid product development and continuous product improvement.
Takeaway 2: The easiest way to define "blitzscaling" is to break it down into its components: "blitz" and "scaling." In business, that means a business growth that's not only very rapid, but also proportional, and therefore scalable and sustainable. It's what happened when Amazon went from having 151 employees in 1996 to having 7,600 employees in 1999 – a 50-fold increase in employees, all in just 3 years.
Takeaway 3: A blitzscaling company charges full-steam ahead. This can obviously be very risky. But the potential reward often outweighs these risks. Also, if a company waits to have all of their ducks in a row before expanding, they can lose the market-share battle to the competition.
Takeaway 4: First-scaler advantage goes to the company that is first to scale up and dominate its business ecosystem. Once a company has done that, it becomes incredibly hard to compete against, making competition in today's economy, especially in the tech industry, increasingly a winner-take-all sprint to the finish line.
Takeaway 5: There are four growth factors that every blitzscaling company should maximize: network effects, market size, distribution, and high gross margins.
Takeaway 6: Network effects can provide a massive boost for any business trying to take advantage of first-scaler advantages. In essence, "network effects" occur when the value of a network increases for its users when more users start using it. For example, Airbnb - The more people post their properties on their website the more likely it will become the preferred destination for visitors looking for a homestay accommodation. Essentially, networks can lead to a network effect, which is something many tech companies and startups have used to their advantage.
Takeaway 7: Companies have to have a large market before they can blitzscale. If the market is too small, the company will not have enough money to fuel (or motivate) its funding and growth.
Takeaway 8: High gross margins are extremely important when one wants to rapidly grow a company. Gross margins are a measure of how much money your business takes in after you factor in all of the costs associated with it. They are represented as a percentage, calculated by dividing it by revenue. High gross margins are extremely important because they attract investor funding and the opportunity to expand. Software and digital companies are extremely scalable for this reason - It costs essentially nothing to duplicate a piece of software from one coustomar to another.
Takeaway 9: Distribution is a major growth factor in the business world. Distribution can happen in two ways: The first is using a distribution network that already exists. The other is "viral" distribution. First, you infect one client, who then infects more clients. Each of those clients will infect even more people. Take PayPal in its earliest days as an example, if you wanted to send a payment via PayPal, the recipient had to set up a PayPal account to receive it. PayPal also incentivized distribution by actively provided users with an incentive to spread its service: "get a friend to sign up for PayPal, and both you and your friend receive $10 each".
Takeaway 10: A good product/market fit is crucial for blitzscaling. The better a product meets a customer need, the more likely it is to grow quickly. Companies must adjust their product in order to better suit the market's demands (i.e. Pivot), something which is easier for digital companies - all they have to do is to adjust their code. PayPal, for example, went through four pivots in its first year of operation.
Takeaway 11: Operational scalability is also a key growth factor. Tech companies have less physical infrastructure, but even they need to scale up to meet demand. For example, Friendster lost the race to Myspace because its servers couldn't keep up with the demand.
Takeaway 12: As complexity increases, having a management strategy in place is essential. Questions of hierarchy and culture can complicate matters during rapid expansion.
Takeaway 13: Initially, a blitzscaling company can afford to lose money for the sake of rapid expansion and market dominance. However, only to the extent that they're able to get investment backing.
Takeaway 14: The more a company does business digitally, the greater their potential for outsized profits. For example, selling software on a subscription model (i.e. SaaS), rather than on a one-time-purchase.
Takeaway 15: If you establish your product or service as the standard platform in its field, you can capture a large share of that revenue. Apple, for example, takes a hefty 30 percent cut of the proceeds from products sold on the App store.
What are good quotes from Blitzscaling?
"Do everything by hand until it's too painful, then automate"
"The role of the executive is to lead managers... They are responsible for the "fighting spirit" of their organizations; they need to be role models who help people persist through inevitable adversity."
― Reid Hoffman and Chris Yeh, Blitzscaling
What are the chapters in Blitzscaling?
Chapter 1: Software Is Eating (and Saving) the World
Chapter 2: The Types of Scaling
Chapter 3: The Three Basic of Blitzscaling
Chapter 4: The Five Stages of Blitzscaling
Chapter 5: The Three Key Techniques of Blitzscaling
Chapter 6: Designing to Maximize Growth: The Four Growth Factors
Chapter 7: Designing to Maximize Growth: The Two Growth Limiters
Chapter 8: Proven Business Model Patterns
Chapter 9: The Underlying Principles of Business Model Innovation
Chapter 10: Analyzing a Few Billion-Dollar Business Models
Chapter 11: When Should I Start to Blitzscaling?
Chapter 12: When Should I Stop Blitzscaling?
Chapter 13: Can I Choose Not To Blitzcale?
Chapter 14: Blitzscaling Is Iterative
Chapter 15: How Blitzscaling Strategy Changes In Each Stage
Chapter 16: How the Role of the Founder Changes In Each Stage
Chapter 17: Eight Key Transitions
Chapter 18: Nine Counterintuitive Rules of Blitzscaling
Chapter 19: The Never-ending Need for Change
Chapter 20: Blitzscaling Beyond High Tech
Chapter 21: Blitzscaling Within a Large Organization
Chapter 22: Blitzscaling Beyond Business
Chapter 23: Blitzscaling in Greater Silicon Valley
Chapter 24: Other Blitzscaling Regions to Watch
Chapter 25: China: The Land of Blitzscaling
Chapter 26: Defending Against Blitzscaling
Chapter 27: Blitzscaling in Society
Chapter 28: Framework for Responsible Blitzscaling
Chapter 29: The Response Spectrum
Chapter 30: Balancing Responsibility and Velocity as the ORganization Grows
Is Blitzscaling worth reading?
The majority of customer reviews on leading review sites are positive. Here's what some reviewers had to say about the book:
"The case studies you're about to explore and the tools you're about to gain have never been more relevant. This is an ideal moment to be reading this book" - From the Foreword by Bill Gates
"The book the start-up world has been waiting for. I can't think of any other that so perfectly captures the specific challenges – and opportunities – that a company faces at every stage of growth. This book shares some of the key secrets for building mission-oriented, global businesses at speed. -Brian Chesky, Cofounder and CEO, AirBnb
"Blitzscaling shows how companies can build value for customers and shareholders in the digital age. A compelling inside view of how the new economy is being built and is transforming global business." –Sheryl Sandberg, New York Times bestselling author of Lean In and Option B
"The secret of Silicon Valley is that it keeps updating the playbook. Each new success – from Google to Facebook to Airbnb and Uber – develops new techniques for world-transforming products. Reid Hoffman paints the picture, with key case studies, of what it really takes to build a market-leading company. If you want to learn how to manage growth amid the controlled chaos that has become the new normal for startups and legacy businesses alike, read this book." -Eric Schmidt, Technical Advisor and former CEO, Alphabet
"This is the best book I've ever read on how to grow a company rapidly—and when that's even worth trying in the first place. With a rare combination of fresh insights, vivid cases, and actionable advice, it's a must-read for entrepreneurs and executives." ~ Adam Grant, New York Times bestselling author of Originals, Give and Take, and Option B with Sheryl Sandberg
* Key sources: LibraryThing, Amazon, Wikipedia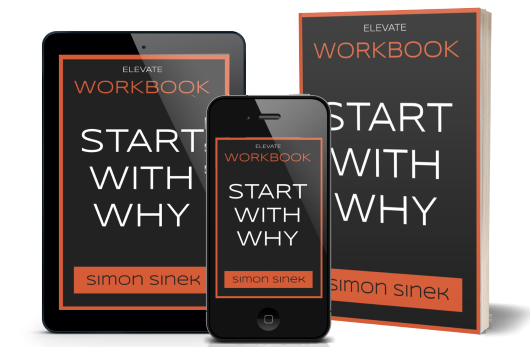 On average, 90% of what we read is forgotten within the first hours after reading... Which is why it's so important to apply what you read.

Click Below to get a free workbook of one of my top recommended books of all times, filled with in-depth insights, action points and self exploration exercises.
Align With Your Why
Get a free workbook of my top recommended books of all times, filled with in-depth insights, action points and self-exploration exercises. Just enter your email below and it will be sent to you instantly
for free
.
* No fluff, No spam, You can always opt out
Founder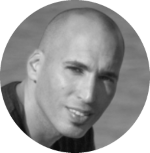 Tal Gur is a location independent entrepreneur, author, and impact investor. After trading his daily grind for a life of his own daring design, he spent a decade pursuing 100 major life goals around the globe. His most recent book and bestseller, The Art of Fully Living - 1 Man, 10 Years, 100 Life Goals Around the World, has set the stage for his new mission: elevating society to its abundance potential.