Born Liars: Summary Review
This is a summary review of Born Liars containing key details about the book.
What is Born Liars About?
"Born Liars: Why We Can't Live Without Deceit" is a book written by Ian Leslie, a journalist, and writer, which explores the idea that deception is an inherent part of human nature, and that it plays a critical role in our social and psychological development. The book delves into the science of deception, and examines how we use it in our everyday lives, both positively and negatively.
Lying is an intrinsic part of our social fabric, but it is also a deeply problematic and misunderstood aspect of what makes us human. In Born Liars, the author takes us on a fascinating journey that makes us question not only our own relationship to the truth, but also virtually every daily encounter we have. His intoxicating blend of anthropology, biology, cultural history, philosophy, and popular psychology belies a serious central message: that humans have evolved and thrived in large part because of their ability to deceive.
Who is the author of Born Liars?
Ian Leslie is a writer, speaker, and author of acclaimed books on human behaviour. His first career was in advertising, as a creative strategist for some of the world's biggest brands, at ad agencies in London and New York.
What are some key summary points from Born Liars?
Here are some key points and takeaways from the book:
The book argues that deception is an innate part of human nature, and that it plays a critical role in our social and psychological development.
The book explores how deception is used in everyday life, both positively and negatively, and how it can be used to build trust and intimacy in relationships.
The book also examines the darker side of deception, such as the way it can be used to manipulate and exploit others, and the negative effects it can have on our mental and emotional well-being.
The book delves into the science of deception, including the role of neurochemical and physiological processes in deception, and how it has evolved over time.
The book provides insight on how deception can be detected, including the ways humans might unconsciously cue in on dishonesty, and ways it can be used to help build trust.
The book also takes a look at the way societies and institutions use and deal with deception, particularly in business, politics and the media.
Leslie's book highlights how deception can take many forms and can be used for various reasons, from everyday white lies to more serious forms of fraud and deception.
The book ultimately, emphasizes the idea that deception is a complex and nuanced aspect of human nature, and that it is something that we must understand and navigate in order to live successful lives.
Book details
Print length: 390 pages
Genre: Nonfiction, Psychology, Science
What are the chapters in Born Liars?
Chapter 1. The Lying Animal
Chapter 2. First Lies
Chapter 3. Confabulators
Chapter 4. Tells and Leakages
Chapter 5. The Dream of a Truth Machine
Chapter 6. I Me Lie
Chapter 7. I Am Nice and In Control
Chapter 8. Lies We Live By - Part One: The medicine of deceit
Chapter 9. Lies We Live By - Part Two: The power of stories to shape our lives.
Chapter 10. The Murderer at the Door
* The summary points above have been concluded from the book and other public sources. The editor of this summary review made every effort to maintain information accuracy, including any published quotes, chapters, or takeaways
Chief Editor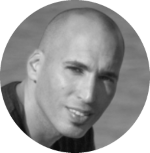 Tal Gur is an author, founder, and impact-driven entrepreneur at heart. After trading his daily grind for a life of his own daring design, he spent a decade pursuing 100 major life goals around the globe. His journey and most recent book, The Art of Fully Living, has led him to found Elevate Society.