Buddhism – Plain and Simple: Summary Review
This is a summary review of Buddhism – Plain and Simple containing key details about the book.
What is Buddhism – Plain and Simple About?
"Buddhism – Plain and Simple" is a book written by Steve Hagen. The book provides an overview of the basic teachings and practices of Buddhism, and is intended as an introduction to the religion for those who are new to it.
Buddhism – Plain and Simple provides a clear, straightforward treatise on Buddhism in general and awareness in particular - the book is all about being awake and in touch with what is going on here and now. The author's observations and insights are plain, practical and down-to-earth and deal exclusively with the present, not with theory, speculation or belief in some far-off time or place. This book should be of interest to anyone wanting to discover (or rediscover) the essence of Buddhism in an accessible language, free of all the trappings and religious ritual.
Who is the author of Buddhism – Plain and Simple?
Stephen Tokan "Steve" Hagen, Rōshi, is the founder and head teacher of the Dharma Field Zen Center in Minneapolis, Minnesota, and a Dharma heir of Dainin Katagiri-roshi. Additionally, he is the author of several books on Buddhism.
What are some key summary points from Buddhism – Plain and Simple?
Here are some key points and takeaways from the book:
The book explains the core teachings of Buddhism, including the Four Noble Truths and the Eightfold Path.
The author stresses the importance of developing mindfulness and understanding of the nature of reality, as the core path to attain inner peace and freedom from suffering
He explains the concept of 'no-self' and how it relates to understanding the nature of reality and how to free oneself from suffering
The author provides practical guidance on how to begin a daily meditation practice and how to integrate Buddhism into daily life.
The book covers the basic teachings of the Buddha, including the Four Noble Truths, the Eightfold Path, and the practice of mindfulness and compassion.
The author also explains the principle of karma and how it shapes our lives and our understanding of cause and effect.
The book emphasizes that Buddhism is a practical and non-dogmatic path, and encourages readers to explore it for themselves and find what works best for them
The author uses simple language, analogy, and personal anecdotes to make the principles of Buddhism easy to understand.
The book is intended as an introduction to Buddhism for those who are new to the religion and is designed to be easy to understand and accessible. It covers the basic teachings of Buddhism, as well as providing practical guidance for meditation and for incorporating Buddhist principles into daily life.
Book details
Print length: 176 pages
Genre: Buddhism, Nonfiction, Religion
What are the chapters in Buddhism – Plain and Simple?
Chapter 1. The Human Situation
Chapter 2. A Wheel Out of Kilter
Chapter 3. Coming
Chapter 4. Going
Chapter 5. The Art of Seeing
Chapter 6. Wisdom
Chapter 7. Morality
Chapter 8. Practice
Chapter 9. Freedom
Chapter 10. The Way We Are
Chapter 11. Can't Pin "Me" Down
Chapter 12. Interdependence
What is a good quote from Buddhism – Plain and Simple?
Top Quote: "We're never called on to do what hurts. We just do what hurts out of ignorance and habit. Once we see what we're doing, we can stop." - Buddhism – Plain and Simple Quotes, Rōshi
What do critics say?
Here's what one of the prominent reviewers had to say about the book: "This is the clearest and most precise exposition of Buddhism I have ever read. If you're looking for enlightenment rather than just scholarly knowledge, you'd better read this." — Robert Pirsig, author of Zen and the Art of Motorcycle Maintenance
* The summary points above have been concluded from the book and other public sources. The editor of this summary review made every effort to maintain information accuracy, including any published quotes, chapters, or takeaways
Chief Editor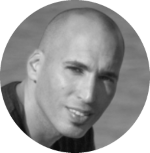 Tal Gur is an author, founder, and impact-driven entrepreneur at heart. After trading his daily grind for a life of his own daring design, he spent a decade pursuing 100 major life goals around the globe. His journey and most recent book, The Art of Fully Living, has led him to found Elevate Society.