Capitalism and Freedom: Summary Review
This is a summary review of Capitalism and Freedom containing key details about the book.
What is Capitalism and Freedom About?
"Capitalism and Freedom" is a book written by economist Milton Friedman in 1962. It is one of Friedman's most well-known works and is considered a classic in the field of economics. The book sets out Friedman's views on the role of economic freedom in a free society, and argues for a reduction in the role of government in economic affairs.
Capitalism and Freedom discusses the role of economic capitalism in liberal society. Under the Kennedy and preceding Eisenhower administrations, federal expenditures were growing at a quick pace in the areas of national defense, social welfare, and infrastructure. Both major parties, Democratic and Republican, supported increased spending in different ways. This, as well as the New Deal, was supported by most intellectuals with the justification of Keynesian economics. Capitalism and Freedom introduces the idea of how competitive capitalism can help to achieve economic freedom.
Who is the author of Capitalism and Freedom?
Milton Friedman was an American economist and statistician who received the 1976 Nobel Memorial Prize in Economic Sciences for his research on consumption analysis, monetary history and theory and the complexity of stabilization policy.
What are some key summary points from Capitalism and Freedom?
Here are some key points and takeaways from the book:
The book argues that economic freedom is a necessary condition for political freedom and that the two are mutually reinforcing.
Friedman contends that government intervention in the economy, through regulations and subsidies, reduces economic freedom and undermines the functioning of the market.
He argues that the role of government should be limited to protecting individuals' rights and enforcing contracts, and that this will lead to more efficient and equitable outcomes than government intervention in the economy.
Friedman advocates for the implementation of a system of negative income tax as a solution for poverty
He also argues for the reduction of government involvement in areas such as education and healthcare, and for the implementation of a system of vouchers to allow individuals to choose their own providers
The book also advocates for a floating exchange rate, and how it can be a tool for stabilizing the economy.
Friedman's views on the role of government in the economy are considered to be influential in the development of the ideology of libertarianism and laissez-faire economics.
The book uses economic data, theoretical explanation, and real-world examples to present Friedman's point of view on the matter.
The book is considered a classic in the field of economics, and many of its ideas continue to be debated and discussed today. It is a must-read for anyone interested in understanding the relationship between capitalism, freedom and government.
Book details
Print length: 208 pages
Genre: Economics, Politics, Nonfiction
What are the chapters in Capitalism and Freedom?
Chapter 1. The Relation between Economic Freedom and Political Freedom
Chapter 2. The Role of Government in a Free Society
Chapter 3. The Control of Money
Chapter 4. International Financial and Trade Arrangements
Chapter 5. Fiscal Policy
Chapter 6. The Role of Government in Education
Chapter 7. Capitalism and Discrimination
Chapter 8. Monopoly and the Social Responsibility of Business and Labor
Chapter 9. Occupational Licensure
Chapter 10. The Distribution of Income
Chapter 11. Social Welfare Measures
Chapter 12. The Alleviation of Poverty
What do critics say?
Here's what one of the prominent reviewers had to say about the book: "Full of tightly reasoned arguments about the principles of economic freedom in various spheres of life." — Wall Street Journal
* The summary points above have been concluded from the book and other public sources. The editor of this summary review made every effort to maintain information accuracy, including any published quotes, chapters, or takeaways
Chief Editor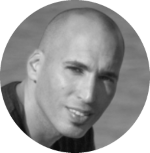 Tal Gur is an author, founder, and impact-driven entrepreneur at heart. After trading his daily grind for a life of his own daring design, he spent a decade pursuing 100 major life goals around the globe. His journey and most recent book, The Art of Fully Living, has led him to found Elevate Society.