Captivology: Summary Review
This is a summary review of Captivology containing key details about the book.
What is Captivology About?
"Captivology: The Science of Capturing People's Attention" is a book by Ben Parr, an entrepreneur, author and venture capitalist. The book explores the science behind attention, and how to capture it effectively.
In Captivology, the author explains how and why the mind pays attention to some events or people—and not others—and presents seven captivation triggers—techniques guaranteed to help you capture and retain the attention of friends, colleagues, customers, fans, and even strangers. He combines the latest research on attention with interviews with more than fifty scientists and visionaries—Facebook's Sheryl Sandberg, film director Steven Soderbergh, LinkedIn CEO Jeff Weiner, magician Jon Armstrong, New York Times bestselling author Susan Cain, Nintendo's Shigeru Miyamoto, founder of Reddit Alexis Ohanian, and more—who have successfully brought their ideas, projects, companies, and products to the forefront of cultural consciousness.
Who is the author of Captivology?
Ben Parr is an American journalist, author, venture capitalist and entrepreneur. He is the author of Captivology: The Science of Capturing People's Attention, a book on the science and psychology of attention and how to capture the attention of others.
What are some key summary points from Captivology?
Here are some key points and takeaways from the book:
The book explains the psychology and neuroscience of attention, and how to leverage it to capture people's attention.
Parr argues that understanding the science of attention is crucial for success in today's world, where we are bombarded with constant distractions and information overload.
The book provides practical tips and techniques for capturing people's attention, such as using storytelling, urgency, and social proof.
The author explains the power of triggers, which are certain stimuli that cause people to take specific actions, and suggests how to use them effectively.
Parr also highlights the importance of understanding the different types of attention and how to use them in different contexts, such as short-term and long-term attention.
The book suggests how to use technology and social media platforms to capture people's attention and how to use that attention for something meaningful.
The author stresses the importance of creating emotional connections with the audience and how that is crucial for capturing attention.
The book explores the topic from the personal and business perspectives, providing examples and case studies from both fields.
Book details
Print length: 256 pages
Genre: Psychology, Business, Nonfiction
What are the chapters in Captivology?
Chapter 1. A bonfire of attention
Chapter 2. The three stages of attention
Chapter 3. Automaticity trigger
Chapter 4. Framing trigger
Chapter 5. Disruption trigger
Chapter 6. Reward trigger
Chapter 7. Reputation trigger
Chapter 8. Mystery trigger
Chapter 9. Acknowledgment trigger
Chapter 10. the influence of attention.
What do critics say?
Here's what one of the prominent reviewers had to say about the book: "Captivology is a brilliant investigation of how one can make a mark in this world by commanding the attention of others (not easy in this incredibly fluid culture) and how we can build on that initial impression to make something tangible and lasting." — Donal Logue
* The summary points above have been concluded from the book and other public sources. The editor of this summary review made every effort to maintain information accuracy, including any published quotes, chapters, or takeaways
Chief Editor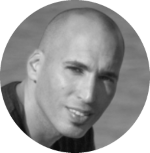 Tal Gur is an author, founder, and impact-driven entrepreneur at heart. After trading his daily grind for a life of his own daring design, he spent a decade pursuing 100 major life goals around the globe. His journey and most recent book, The Art of Fully Living, has led him to found Elevate Society.