Case Interview Secrets: Summary Review
This is a summary review of Case Interview Secrets containing key details about the book.
What is Case Interview Secrets About?
In Case Interview Secrets, you'll discover step-by-step instructions on how to dominate what many consider to be the most complex, most difficult, and most intimidating corporate job interview in the world--the infamous case interview.
Who is the author of Case Interview Secrets?
Victor Cheng is a former McKinsey & Company management consultant, strategic planning consultant, public speaker, and author of several books on business. He is a graduate of Stanford University with a BA in Economics and MA in Sociology.
How long is Case Interview Secrets?
What genre is Case Interview Secrets?
Business, Nonfiction, Management
What are good quotes from Case Interview Secrets?
"If there isn't any obvious segmentation pattern, avoid stating the segmentation pattern you want to see. Instead, phrase your question such that the interviewer tells you which segmentation pattern is the right one to use."
"(In practice, most consultants will try up to 20 segmentation patterns and discover the most insightful one only through trial and error.)"
"As you "drill down," you ignore the parts of the business where the problem does not exist to focus on the areas where it does. Once you've isolated the root cause, say, "This profitability problem is actually being driven by a decline in sales volume in China" (and not anywhere else)."
"You will do one of two things as soon as you've exhausted what you can determine mathematically in the case: (1) Refine your hypothesis and create a custom issue tree to drive the rest of your analysis, or (2) shift to understand qualitatively what you've determined quantitatively as the root cause of the client's problem."
"At this point, it makes sense to switch to the business situation framework to understand qualitatively why sales volume in China has dropped so severely."
"JUST LIKE A scientist devises an experiment to test a working theory about a disease, you need to determine how to test your client's problem or challenge. Interviewers commonly call this step problem structuring"
"Disaggregating Costs You need to break down (segment and isolate) cost into its component parts, and you can do this in many different ways."
"A fixed cost doesn't change as the number of units sold changes."
"A variable cost changes, typically linearly, with the number of units sold."
"When analyzing costs, it's often useful to segment them into fixed versus variable costs. You can do this in two ways. One way is to disaggregate your cost per unit into fixed costs per unit and variable costs per unit."
"In my experience, the two most useful comparisons to make are the following: Compare a metric to itself in a previous time period. Compare a metric to the rest of the industry."
"The preliminary conclusion here is that the profitability problem the client faces is a company-specific problem, not an industry-wide problem. Determining the root cause is important because having to reframe it later could fundamentally shift your hypothesis and the subsequent issue tree or framework you use to test it. For example, if the problem is clearly a company-specific problem, it doesn't make sense to analyze competitors. It makes sense to analyze the client's operations and perhaps circle back to competitors later if something you discover about the client's operations warrants a comparison to competitors."
― Victor Cheng, Case Interview Secrets
What are the chapters in Case Interview Secrets?
Chapter 1: The Seven Types of Evaluation Tools
Chapter 2: McKinsey Problem Solving Test
Chapter 3: Estimation Questions
Chapter 4: Why Case Interviews Exist
Chapter 5: What Interviewers Look for and Why
Chapter 6: The Core Problem-Solving Tools
Chapter 7: The Hypothesis
Chapter 8: The Issue Tree
Chapter 9: Drill-Down Analysis
Chapter 10: Synthesis
Chapter 11: Core Frameworks
Chapter 12: Profitability Framework
Chapter 13: Mergers and Acquisitions Framework
Chapter 14: Frameworks in Action
Chapter 15: How to Open a Candidate-Led Case
Chapter 16: How to Analyze a Candidate-Led Case
Chapter 17: How to Close a Candidate-Led Case
Chapter 18: The Interviewer-Led Case
Chapter 19: The Written Case Interview
Chapter 20: The Group Case Interview
Chapter 21: The Presentation-Only Case Interview
Chapter 22: How to Get Multiple Job Offers
Chapter 23: How to Project Confidence
Chapter 24: The Ten Most Common Mistakes to Avoid
Chapter 25: Advanced Case Interview Resources
Chief Editor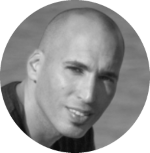 Tal Gur is a location independent entrepreneur, author, and impact investor. After trading his daily grind for a life of his own daring design, he spent a decade pursuing 100 major life goals around the globe. His most recent book and bestseller, The Art of Fully Living - 1 Man, 10 Years, 100 Life Goals Around the World, has set the stage for his new mission: elevating society to its abundance potential.