This is a summary review of Catalyst containing key details about the book.
What is Catalyst About?
"Catalyst: How to Change Anyone's Mind" is a book written by Chandramouli Venkatesan, a business leader and management consultant who specializes in helping organizations transform themselves. The book aims to provide readers with practical tools and techniques for effecting change within organizations, and for convincing others to see things from a new perspective.
A good job, hard work, IQ, EQ, good communication skills--these are all ingredients for a successful life. This robustly effective book identifies the various catalysts that you can cultivate and how you can leverage them to propel yourself in your work and life. Accessible, engaging and easy to follow, and written by someone who has experienced all this in real life and not in theory, Catalyst will arm you with the right tools to succeed at your workplace and get the most out of every moment, every day.
Who is the author of Catalyst?
Chandramouli Venkatesan is a corporate veteran with over twenty-six years of experience in the industry. He has worked with Asian Paints, Cadbury/Mondelez, Mirc Electronics/Onida and Pidilite. He has served in various senior capacities, including as CEO and managing director.
What are some key summary points from Catalyst?
Here are some key points and takeaways from the book:
The book highlights the importance of understanding the psychology of change and how to communicate effectively with different types of people.
The author emphasizes the importance of "catalytic thinking" in order to effect change. This means understanding the underlying forces that drive behavior and using that understanding to change minds.
Venkatesan argues that change is a gradual process that requires patience and persistence, and that it is important to be clear about what we are trying to achieve.
He also emphasizes the importance of data and facts to support change, and how they help people to understand the problem and the proposed solutions.
The book suggests various change frameworks and models to help readers understand the dynamics of change.
The author stresses the importance of creating a "change-ready" culture within an organization, one that is open to new ideas and willing to take risks.
He also advocates for having a clear vision for the future, and for involving all stakeholders in the change process.
The book also focuses on the importance of Emotional intelligence, to be able to understand other people's perspectives and feelings to be able to create a dialogue and make them see things from a new perspective.
Book details
Print length: 146 pages
Genre: Self Help, Nonfiction, Business
What are the chapters in Catalyst?
Chapter 1. Reactance
Chapter 2. Endowment
Chapter 3. Distance
Chapter 4. Uncertainty
Chapter 5. Corroborating evidence
Chapter 6. Epilogue
Chapter 7. Acknowledgments
Chapter 8. Appendix. Active listening ; Applying freemium ; Force field analysis.
What is a good quote from Catalyst?
Top Quote: "Finding the right mentor is important, and when you find the right one, cultivating your relationship with them over time is critical." - Catalyst Quotes, Chandramouli Venkatesan
* The summary points above have been concluded from the book and other public sources. The editor of this summary review made every effort to maintain information accuracy, including any published quotes, chapters, or takeaways
Chief Editor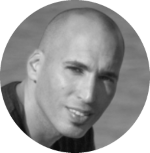 Tal Gur is an author, founder, and impact-driven entrepreneur at heart. After trading his daily grind for a life of his own daring design, he spent a decade pursuing 100 major life goals around the globe. His journey and most recent book, The Art of Fully Living, has led him to found Elevate Society.