Change is never painful, only the resistance to change is painful.
What's the meaning of this quote?
Quote Meaning: This quote highlights the idea that change itself is not inherently painful, but rather, it is our resistance to change that often brings discomfort and suffering.
Change is a natural and constant aspect of life. It can take various forms, from personal growth and transitions to shifts in circumstances or environments. These changes, in and of themselves, are neutral; they are neither positive nor negative. However, our emotional response to change can vary significantly.

ELEVATE
Free Resource: A step-by-step blueprint to help you set and realize big dreams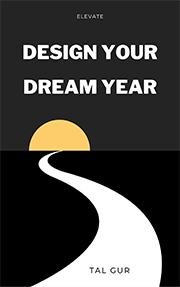 The quote suggests that the pain and discomfort we associate with change stem from our resistance to accepting and adapting to it. When we cling to the familiar, fear the unknown, or resist the inevitable shifts in our lives, we create inner turmoil. This resistance can manifest as anxiety, frustration, or even suffering.
In contrast, when we embrace change with an open mind and a willingness to adapt, we often find that the process itself can be liberating and transformative. Change can bring opportunities for personal growth, new experiences, and a fresh perspective on life.
Essentially, this quote encourages us to reconsider our relationship with change. It reminds us that change is a natural and necessary part of life, and it is our attitude and resistance to it that can make it painful. By learning to accept and even embrace change, we can navigate life's transitions with greater ease and find personal growth and enrichment along the way.
Who said the quote?
The quote "Change is never painful, only the resistance to change is painful." was said by Buddha (Quotes). Buddha, also known as Siddhartha Gautama, was a spiritual leader and the founder of Buddhism, whose teachings have had a profound impact on millions of people worldwide.
Chief Editor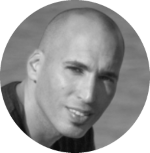 Tal Gur is an author, founder, and impact-driven entrepreneur at heart. After trading his daily grind for a life of his own daring design, he spent a decade pursuing 100 major life goals around the globe. His journey and most recent book, The Art of Fully Living, has led him to found Elevate Society.