Chaos Monkeys: Summary Review
This is a summary review of Chaos Monkeys containing key details about the book.
What is Chaos Monkeys About?
Chaos Monkeys compares Silicon Valley to the "chaos monkeys" of society. In the book, the author details his career experiences with launching a tech startup, selling it to Twitter, and working at Facebook from its pre-IPO stage. It starts as the author explains his quant work at Goldman, to an existing startup, to his own startup, and ultimately to larger Silicon Valley companies. He writes about real situations and discloses the inside stories he believes fill every industry. The author attempts to explain how advertising technology, startups, and venture capital work.
Who is the author of Chaos Monkeys?
Antonio García Martínez, also known by his initials AGM, is a New York Times best-selling author and tech entrepreneur. He is a former product manager for Facebook, the CEO-founder of AdGrok, and a former quantitative analyst for Goldman Sachs.
How long is Chaos Monkeys?
What genre is Chaos Monkeys?
Business, Nonfiction, Technology
What are some of the main takeaways and summary points of Chaos Monkeys?
Takeaway 1: Silicon Valley can be a super competitive place. Most often than not, success in Silicon Valley is not the result of niceness. If you think you would like to launch a start-up you need to make sure you have enough grit and the necessary backbone.
Takeaway 2: Launching a start-up requires a level of obsessiveness and the determination to never give up. These are perhaps the most important qualities one must have.
What are good quotes from Chaos Monkeys?
"To paraphrase the very quotable Silicon Valley venture capitalist Marc Andreessen, in the future there will be two types of jobs: people who tell computers what to do, and people who are told by computers what to do. "
"To quote one Valley sage, if your idea is any good, it won't get stolen, you'll have to jam it down people's throats instead."
"Dedication To all my enemies: I could not have done it without you."
"The reality is that larger companies often have much more to fear from you than you from them."
"It's not the rats who first abandon a sinking ship. It's the crew members who know how to swim."
"Here's some startup pedagogy for you: When confronted with any startup idea, ask yourself one simple question: How many miracles have to happen for this to succeed?"
"Ideas without implementation, or without an exceptional team to implement them, are like assholes and opinions: everyone's got one."
"If everything seems under control, you're just not going fast enough. —Mario Andretti, Formula One driver"
"Incidentally, it helps to have enemies. While love is a beautiful emotion, far more empires have been built, books are written, wrongs righted, fights won, and ambitions realized out of vengeful desire to prove some critic wrong or existential dread of some perceived enemy than all the love in the world. Love is grand, but hate and fear last longer."
"As in life, so in business: maintain a bias for action over inaction."
"Man invented language in order to better deceive, not inform. The best deceivers are called articulate, as they make listeners and readers fall in love with the thoughts projected into their heads. It's the essential step in getting men to write you large checks, women to take off their clothes, and the crowd to read and repeat what you've thought. All with mere words: memes of meaning strung together according to grammar and good taste. "
"Real-life experience is instructive, but the tuition is high."
― Antonio Garcia Martinez, Chaos Monkeys
What are the chapters in Chaos Monkeys?
Chapter 1: The Undertakers of Capitalism
Chapter 2: The Human Attention Exchange
Chapter 3: Knowing How to Swim
Chapter 4: Abandoning the Shipwreck
Chapter 5: Let Me See Your War Face
Chapter 6: Like Marriage, but without the Fucking
Chapter 7: Speed Is a Feature
Chapter 8: D-Day
Chapter 9: A Conclave of Angels
Chapter 10: The Hill of Sand
Chapter 11: Turning and Turning in the Widening Gyre
Chapter 12:!No Pasaran!
Chapter 13: The Dog Shit Sandwich
Chapter 14: Victory
Chapter 15: Launching!
Chapter 16: Dates@Twitter
Chapter 17: Acquisition Chicken
Chapter 18: Getting Liked
Chapter 19: Getting Poked
Chapter 20: The Various Futures of the Forking Paths
Chapter 21: Retweets Are Not Endorsements
Chapter 22: The Dotted Line
Chapter 23: Endgame
Chapter 24: Boot Camp
Chapter 25: Product Masseur
Chapter 26: Google Delenda Est
Chapter 27: Leaping Headlong
Chapter 28: One Shot, One Kill
Chapter 29: Twice Bitten, Thrice Shy
Chapter 30: Ads Five-Oh
Chapter 31: The Narcissism of Privacy
Chapter 32: Are We Savages or What?
Chapter 33: O Death
Chapter 34: The Barbaric Yawn
Chapter 35: Going Public
Chapter 36: When the Flying Saucers Fail to Appear
Chapter 37: Monetizing the Tumor
Chapter 38: The Great Awakening
Chapter 39: Barbarians at the Gates
Chapter 40: IPA > IPO
Chapter 41: Initials Public Offering: A Reevaluation
Chapter 42: Flash Boys
Chapter 43: Full Frontal Facebook
Chapter 44: Microsoft Shrugged
Chapter 45: Ad Majorem Facebook Gloriam
Chapter 46: Adios, Facebook
Chapter 47: Pandemonium Lost
Chief Editor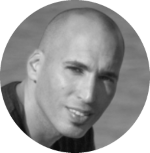 Tal Gur is an impact-driven entrepreneur, author, and investor. After trading his daily grind for a life of his own daring design, he spent a decade pursuing 100 major life goals around the globe. His journey and most recent book, The Art of Fully Living - 1 Man, 10 Years, 100 Life Goals Around the World, has led him to found Elevate Society and other impact-driven ventures.