Childhood Disrupted: Summary Review
This is a summary review of Childhood Disrupted containing key details about the book.
What is Childhood Disrupted About?
"Childhood Disrupted: How Your Biography Becomes Your Biology, and How You Can Heal" is a book written by bestselling author and physician Dr. Doni Wilson. In this book, Dr. Wilson explores the connection between childhood experiences and adult health, with a focus on the impact of adverse childhood experiences (ACEs) on the development of chronic health conditions such as obesity, diabetes, and heart disease.
Childhood Disrupted is a book showing the link between Adverse Childhood Experiences (ACEs) and adult illnesses such as heart disease, autoimmune disease, and cancer. It also explains how to cope with these emotional traumas and even heal from them. In this book, the author shares stories from people who have recognized and overcome their adverse experiences, shows why some children are more immune to stress than others, and explains why women are at particular risk.
Who is the author of Childhood Disrupted?
Donna Jackson Nakazawa is the author of four books that explore the intersection of neuroscience, immunology, and emotion, including The Angel and the Assassin, named one of the best books of 2020 by Wired magazine, and Childhood Disrupted, which was a finalist for the Books for a Better Life Award.
What are some key summary points from Childhood Disrupted?
Here are some key points and takeaways from the book:
Adverse childhood experiences (ACEs) can have a significant and lasting impact on an individual's health and well-being.
Childhood trauma can lead to the development of chronic health conditions in adulthood through a process known as "biological embedding."
Understanding the connection between childhood experiences and adult health can help individuals who have experienced ACEs to heal and improve their health.
The author suggested that there are certain tools and techniques, such as mindfulness, yoga, and journaling that can help to repair the damage caused by ACEs and improve overall well-being
The book emphasizes the importance of addressing ACEs in a holistic, person-centered way, rather than solely focusing on treating the physical symptoms of chronic health conditions.
The book also address that recognizing and treating ACEs is important not just for the individual, but for society as a whole.
The author gives insight and focus on the role of gut microbiome and how it plays in overall well-being .
The author uses her personal experience, as well as scientific research to support her points, making the book accessible and informative for anyone interested in the topic of ACEs, and the connections between childhood experiences and adult health.
Book details
Print length: 304 pages
Genre: Psychology, Nonfiction, Self Help
What are the chapters in Childhood Disrupted?
Chapter 1. Every Adult Was Once a Child
Chapter 2. Different Adversities Lead to Similar Health Problems
Chapter 3. Why Do Some Suffer More than Others?
Chapter 4. The Female Brain on Adversity: The Link to Autoimmune Disease, Depression, and Anxiety
Chapter 5. The Good Enough Family
Chapter 6. Beginning Your Healing Journey
Chapter 7. Seeking Professional Help to Heal from Post Childhood Adversity Syndrome
Chapter 8. Parenting Well When You Haven't Been Well Patented: Fourteen Strategies to Help You Help Your Children
What do critics say?
Here's what one of the prominent reviewers had to say about the book: "In this stimulating book that eloquently describes the effects of one's biography on mind, brain, and body, Nakazawa guides us through a step by step path to recovery. This work represents an invaluable source of hope and inspiration for anyone who is suffering from the aftermath of early adverse experience." — Ruth A Lanius
* The summary points above have been concluded from the book and other public sources. The editor of this summary review made every effort to maintain information accuracy, including any published quotes, chapters, or takeaways
Chief Editor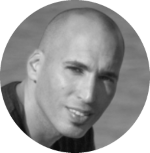 Tal Gur is an author, founder, and impact-driven entrepreneur at heart. After trading his daily grind for a life of his own daring design, he spent a decade pursuing 100 major life goals around the globe. His journey and most recent book, The Art of Fully Living, has led him to found Elevate Society.