Common Sense: Summary Review
This is a summary review of Common Sense containing key details about the book.
What is Common Sense About?
Common Sense cites the evils of monarchy, accuses the British government of inflicting economic and social injustices upon the colonies, and points to the absurdity of an island attempting to rule a continent. Credited by George Washington as having changed the minds of many of his countrymen, the document sold over 500,000 copies within a few months.
Who is the author of Common Sense?
Thomas Paine was an English-born American political activist, philosopher, political theorist, and revolutionary.
Book details
Print length: 104 pages
Genre: History, Nonfiction, Classics
What genre is Common Sense?
History, Nonfiction, Classics
What are the chapters in Common Sense?
Chapter 1. OF THE ORIGIN AND DESIGN OF GOVERNMENT IN GENERAL, WITH CONCISE REMARKS ON THE ENGLISH CONSTITUTION
Chapter 2. OF MONARCHY AND HEREDITARY SUCCESSION
Chapter 3. THOUGHTS ON THE PRESENT STATE OF AMERICAN AFFAIRS
Chapter 4. OF THE PRESENT ABILITY OF AMERICA, WITH SOME MISCELLANEOUS REFLEXIONS
What is a good quote from Common Sense?
Top Quote: "Time makes more converts than reason." - Common Sense Quotes, Thomas Paine
What do critics say?
Here's what one of the prominent reviewers had to say about the book: "There are many fine editions of this indispensable American text. But this one is richer and more rewarding than the others. It invites readers to encounter Common Sense in the fullness of its historical setting. And as it does, it makes plain how utterly Tom Paine towered above all other Revolutionary writers." — Michael W. Zuckerman, University of Pennsylvania
* The summary points above have been concluded from the book and other public sources. The editor of this summary review made every effort to maintain information accuracy, including any published quotes, chapters, or takeaways
Chief Editor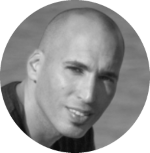 Tal Gur is an author, founder, and impact-driven entrepreneur at heart. After trading his daily grind for a life of his own daring design, he spent a decade pursuing 100 major life goals around the globe. His journey and most recent book, The Art of Fully Living, has led him to found Elevate Society.