This is a summary review of Cool containing key details about the book.
What is Cool About?
Cool explains the fascinating science behind unexpected trends and enduring successes. The authors bring together groundbreaking findings in neuroscience, economics, and evolutionary biology to present a new understanding of why we consume and how our concepts of what is "cool"―be it designer jeans, smartphones, or craft beer―help drive the global economy.
Who is the author of Cool?
Steven Quartz is a professor of philosophy and cognitive science and the director of the Social Cognitive Neuroscience Laboratory at the California Institute of Technology.
Anette Asp is a political scientist, public relations and communications professional, and pioneer in the field of neuromarketing.
How long is Cool?
What genre is Cool?
Psychology Nonfiction
What are the chapters in Cool?
Chapter 1: The Consumption Mystery
Chapter 2: The Three Consumers Within
Chapter 3: Cool on the Brain
Chapter 4: Consumer Evolution
Chapter 5: Status Seeking and the Rebel Instinct
Chapter 6: Darwin Goes Shopping
Chapter 7: Rebel Cool
Chapter 8: Dot Cool
Chief Editor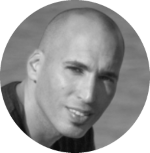 Tal Gur is an impact-driven entrepreneur, author, and investor. After trading his daily grind for a life of his own daring design, he spent a decade pursuing 100 major life goals around the globe. His journey and most recent book, The Art of Fully Living - 1 Man, 10 Years, 100 Life Goals Around the World, has led him to found Elevate Society and other impact-driven ventures.