This is a summary review of Cracked containing key details about the book.
What is Cracked About?
In Cracked, the author uses his insider knowledge to illustrate for a general readership how psychiatry has put riches and medical status above patients' well-being. The charge sheet is damning: negative drug trials routinely buried; antidepressants that work no better than placebos; research regularly manipulated to produce positive results; doctors, seduced by huge pharmaceutical rewards, creating more disorders and prescribing more pills; and ethical, scientific and treatment flaws unscrupulously concealed by mass-marketing. This book reveals for the first time the true human cost of an industry that, in the name of helping others, has actually been helping itself.
Who is the author of Cracked?
James Davies holds a PhD in social and medical anthropology from the University of Oxford, UK. He is a Reader in social anthropology and mental health at the University of Roehampton, UK, practicing psychotherapist, and author of three books.
Book details
Print length: 336 pages
Genre: Nonfiction, Psychology, Psychiatry
What do critics say?
Here's what one of the prominent reviewers had to say about the book: "Cracked is scathing about every aspect of modern psychiatry. enormous profits are at stake, reputations are at risk. My prediction is that cracked will—and certainly should—have quite an impact." — The Times (London)
* The summary points above have been concluded from the book and other public sources. The editor of this summary review made every effort to maintain information accuracy, including any published quotes, chapters, or takeaways
Chief Editor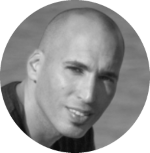 Tal Gur is an author, founder, and impact-driven entrepreneur at heart. After trading his daily grind for a life of his own daring design, he spent a decade pursuing 100 major life goals around the globe. His journey and most recent book, The Art of Fully Living, has led him to found Elevate Society.