Creative Schools: Summary Review
This is a summary review of Creative Schools containing key details about the book.
What is Creative Schools About?
Creative Schools is a guide to transforming the educational system to promote creativity, collaboration, and critical thinking in classrooms.
Filled with anecdotes, observations and recommendations from professionals on the front line of transformative education, case histories, and groundbreaking research—and written with Robinson's trademark wit and engaging style—Creative Schools will inspire teachers, parents, and policy makers alike to rethink the real nature and purpose of education.
Summary Points & Takeaways from Creative Schools
Some key summary points and takeaways from the book includes:
* A creative curriculum can foster critical thinking, problem-solving, and innovation in students.
* Emphasizing creativity in education can lead to a more well-rounded and innovative student body.
* Encouraging students to take risks and think outside the box can foster a growth mindset and a love of learning.
* Integrating the arts into the curriculum can help students develop important skills such as collaboration, communication, and self-expression.
* A focus on creativity and innovation can lead to improved academic achievement and better prepared students for the workforce.
* Collaborative and project-based learning can help students develop 21st century skills such as creativity, critical thinking, and problem-solving.
* Creative teaching methods and an emphasis on student-centered learning can lead to a more inclusive and equitable education system.
* The use of technology in the classroom can support creative learning and engagement.
* Encouraging students to think creatively and take ownership of their learning can lead to a more positive and fulfilling school experience.
* Fostering a culture of creativity and innovation in schools can empower students to think differently and make a difference in the world.
Who is the author of Creative Schools?
Ken Robinson is one of the world's most influential educators. Listed by Fast Company as "one of the world's elite thinkers on creativity and innovation" and ranked among the Thinkers50 of the world's top business thought leaders, he advises governments, corporations, and leading cultural institutions.
Lou Aronica is the author of four novels and coauthor of The Element and Finding Your Element. He lives in Connecticut.
Book Details
Print length: 320 pages
Genre: Education, Nonfiction, Teaching
What is a good quote from Creative Schools?
Top Quote: "When children aren't given the space to struggle through things on their own, they don't learn to problem-solve very well. They don't learn to be confident in their own abilities, and it can affect their self-esteem." - Creative Schools Quotes, Ken Robinson and Lou Aronica
What do critics say?
Here's what one of the prominent reviewers had to say about the book: "Make me care. Sir Ken and Lou turn these three words into a mantra for the future of education. We don't do education to students, we do it with them. I hope every teacher and every parent reads this." — SETH GODIN, author of Stop Stealing Dreams
* The editor of this summary review made every effort to maintain information accuracy, including any published quotes, chapters, or takeaways. If you're interested in furthering your personal development, I invite you to check out my list of favorite personal development books page. On this page, you'll find a curated list of books that have personally impacted my life, each with a summary and key lessons.
Chief Editor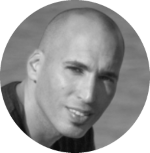 Tal Gur is an author, founder, and impact-driven entrepreneur at heart. After trading his daily grind for a life of his own daring design, he spent a decade pursuing 100 major life goals around the globe. His journey and most recent book, The Art of Fully Living, has led him to found Elevate Society.