Crushing it!: Summary Review
This is a summary review of Crushing it! containing key details about the book.
What is Crushing it! About?
"Crushing It!: How Great Entrepreneurs Build Their Business and Influence—and How You Can, Too" is a book written by Gary Vaynerchuk, in which he shares his insights and experiences on building a successful business and personal brand through social media.
Crushing It! is a guide to building your own path to professional and financial success, but it's not about getting rich. It's a blueprint for living life on your own terms. The author explains why a vibrant personal brand was crucial to entrepreneurial success and offers his unique perspective on what has changed and what principles remain timeless. He also shares stories from other entrepreneurs who have grown wealthier—and not just financially—than they ever imagined possible by following Crush It principles.
Who is the author of Crushing it!?
Gary Vaynerchuk, commonly known as Gary Vee, is a Belarusian-American entrepreneur, author, speaker, and Internet personality. He is a co-founder of the restaurant reservation software company Resy and Empathy Wines.
What are some key summary points from Crushing it?
Here are some key points and takeaways from the book:
The importance of understanding and leveraging the power of social media in building a business and personal brand.
The need to be authentic and transparent in your interactions with your audience, in order to build trust and credibility.
The importance of creating valuable, engaging content that resonates with your audience, and of consistently delivering that content over time.
The need to be patient and persistent, and to be willing to put in the hard work and dedication required to build a successful business or personal brand.
The importance of being knowledgeable and passionate about the industry or niche in which you're operating, and of staying up to date with the latest trends and developments.
The importance of building a community of engaged and passionate fans, who can help to amplify your message and drive growth.
The need to experiment with different social media platforms and strategies, and to continuously adapt and evolve as the digital landscape changes.
The importance of being willing to take risks, and to be open to new opportunities and ideas, rather than sticking to a rigid plan or strategy.
The importance of building a personal brand which not only helps you but also the people around you, it should reflect and be able to give back to society.
The book is aimed at entrepreneurs, business leaders, and anyone looking to build their personal brand and grow their business through social media. Vaynerchuk shares his own personal experiences, and provides practical advice and strategies for leveraging social media to drive growth and success.
What is a good quote from Crushing it!?
"Not worrying about what people think frees you to do things, and doing things allows you to win or learn from your loss—which means you win either way. Hear me now: you are better off being wrong ten times and being right three than you are if you try only three times and always get it right."
― Gary Vaynerchuk, Crushing it!
Book details
Print length: 288 pages
Genre: Business, Nonfiction, Self Help
What are the chapters in Crushing it!?
Chapter 1: The Path Is All Yours
Chapter 2: What (Still) Matters
Chapter 3: The Eighth Essential - Content
Chapter 4: What's Stopping You?
Chapter 5: The Only Thing You Need to Give Yourself to Crush it
Chapter 6: First, Do This
Chapter 7: Get Discovered
Chapter 8: Musical. ly
Chapter 9: Snapchat
Chapter 10: Twitter
Chapter 11: YouTube
Chapter 12: Facebook
Chapter 13: Instagram
Chapter 14: Podcasts
Chapter 15: Voice-First
What do critics say?
Here's what one of the prominent reviewers had to say about the book: "Gary is helping to calibrate the desires and expectations of a new generation searching for a way to break through the noise. He's loud, he's high energy—and he's exactly right." — John Mayer
* The summary points above have been concluded from the book and other public sources. The editor of this summary review made every effort to maintain information accuracy, including any published quotes, chapters, or takeaways
Chief Editor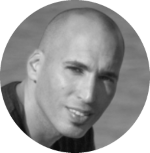 Tal Gur is an author, founder, and impact-driven entrepreneur at heart. After trading his daily grind for a life of his own daring design, he spent a decade pursuing 100 major life goals around the globe. His journey and most recent book, The Art of Fully Living, has led him to found Elevate Society.