Crushing it!: Summary Review
This is a summary review of Crushing it! containing key details about the book.
What is Crushing it! About?
Crushing It! is a guide to building your own path to professional and financial success, but it's not about getting rich. It's a blueprint for living life on your own terms. The author explains why a vibrant personal brand was crucial to entrepreneurial success and offers his unique perspective on what has changed and what principles remain timeless. He also shares stories from other entrepreneurs who have grown wealthier—and not just financially—than they ever imagined possible by following Crush It principles.
Who is the author of Crushing it!?
Gary Vaynerchuk, commonly known as Gary Vee, is a Belarusian-American entrepreneur, author, speaker, and Internet personality. He is a co-founder of the restaurant reservation software company Resy and Empathy Wines.
How long is Crushing it!?
What genre is Crushing it!?
Business, Nonfiction, Self Help
What are good quotes from Crushing it!?
"Being unafraid of making mistakes makes everything easy for me. Not worrying about what people think frees you to do things, and doing things allows you to win or learn from your loss—which means you win either way. Hear me now: you are better off being wrong ten times and being right three than you are if you try only three times and always get it right."
"You're going to go through a time where you're not going to make any money. It's not going to be a week, it's not going to be a month, it's not going to be one year. It's going to be years. And during that time, if you don't love what you do, it's going to be very hard to stick it out. That is something that people don't understand when they hear, "Follow your passion." They hear rainbows, unicorns, bullshit. But the truth of it is that it's important, because if you don't enjoy what you're doing, you're going to be that much more likely to quit when shit's hard."
"You just have to make the choice to actually do it. I am so tired of excuses. Why not try something new? Be optimistic, exhibit patience, shut your mouth, and execute."
"Always put your money back into your business."
"When it comes to professional opportunities, this is the best time to be alive in the history of humankind."
"If you're not 100 percent happy with your life today, it is never a waste of time to try something that could get you there."
"share three characteristics: A commitment to service A desire to provide value A love of teaching"
"The main thing is realizing that even if you feel terrible for a while, that's not how you're going to feel the whole time. . . . Things change if you just keep moving."
"What worked for me won't work for you, however, and vice versa. That's why self-awareness is so vital—you have to be true to yourself at all times."
"The biggest mistake I see influencers make is, they'll work with every brand on the planet. It's all about how many brands can they work with, not about the audience, not about the readership. I see no longevity there. I'm more focused on building my own brand than other people's brands."
"Everyone's an ass until they're a pioneer."
"not made for you. You're an old white guy in"
― Gary Vaynerchuk, Crushing it!
What are the chapters in Crushing it!?
Chapter 1: The Path Is All Yours
Chapter 2: What (Still) Matters
Chapter 3: The Eighth Essential - Content
Chapter 4: What's Stopping You?
Chapter 5: The Only Thing You Need to Give Yourself to Crush it
Chapter 6: First, Do This
Chapter 7: Get Discovered
Chapter 8: Musical. ly
Chapter 9: Snapchat
Chapter 10: Twitter
Chapter 11: YouTube
Chapter 12: Facebook
Chapter 13: Instagram
Chapter 14: Podcasts
Chapter 15: Voice-First
Chief Editor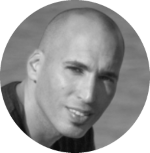 Tal Gur is an impact-driven entrepreneur, author, and investor. After trading his daily grind for a life of his own daring design, he spent a decade pursuing 100 major life goals around the globe. His journey and most recent book, The Art of Fully Living - 1 Man, 10 Years, 100 Life Goals Around the World, has led him to found Elevate Society and other impact-driven ventures.