This is a summary review of Curious containing key details about the book.
What is Curious About?
"Curious: The Desire to Know and Why Your Future Depends On It" is a non-fiction book written by Ian Leslie. It was published in 2014 and examines the importance of curiosity in our lives and how it can drive personal and professional success. The book looks at the science of curiosity, why it matters, and how we can cultivate it.
Curious shows how the practice of "deep curiosity" — persistent, self-reflective seeking of knowledge and insight — is key to the success of our careers, the happiness of our children, the strength of our relationships, and the progress of societies. But it also argues that it is a fragile quality, which wanes and waxes over time, and that we take it for granted at our peril.
Summary Points & Takeaways from Curious
"Curious: The Desire to Know and Why Your Future Depends On It" offers a variety of takeaways for readers interested in the importance of curiosity in their lives and how it can drive personal and professional success. Some key takeaways include:
* Understanding the science of curiosity and how it works in our brains
* The benefits of being curious in the workplace, including personal and professional success
* Strategies and tips for cultivating curiosity
* The impact of technology and social media on our ability to be curious and how to use them to our advantage
* The importance of balancing curiosity with critical thinking and skepticism
* The role of curiosity in fostering creativity and innovation
* The importance of being curious in today's fast-paced and constantly changing world
* How to use curiosity to learn and grow in both personal and professional life.
* Overall, "Curious" provides valuable insights and practical advice for cultivating curiosity and using it to our advantage. The book provides a great perspective on how our ability to be curious can impact our learning, growth and success in both our personal and professional lives. It encourages readers to actively seek out new experiences, information and perspectives, and to use curiosity as a tool for personal and professional growth.
Who is the author of Curious?
Ian Leslie is the critically acclaimed author of Born Liars: Why We Can't Live Without Deceit, which was a Globe and Mail Top 100 Book. He has written about politics, culture, marketing, and psychology for the Guardian, The Times, Prospect, and the BBC.
Book Details
Print length: 310 pages
Genre: Nonfiction, Psychology, Science
Curious Chapters
Chapter 1 :How curiosity works. Three journeys
Chapter 2:How curiosity begins
Chapter 3:Puzzles and mysteries
Chapter 4:The curiosity divide. Three ages of curiosity
Chapter 5:The curiosity dividend
Chapter 6:The power of questions
Chapter 7:The importance of knowing
Chapter 8:Staying curious. Seven ways to stay curious: Stay foolish
Chapter 9:Build the database
Chapter 10:Forage like a foxhog
Chapter 11:Ask the big why
Chapter 12:Be a thinkerer
Chapter 13:Question your teaspoons
Chapter 14:Turn puzzles into mysteries
Chapter 15:Afterword:
Chapter 16:Bjarni.
What is a good quote from Curious?
Top Quote: "What makes us so adaptable? In one word, culture – our ability learn from others, to copy, imitate, share and improve." - Curious Quotes, Ian Leslie
What do critics say?
Here's what one of the prominent reviewers had to say about the book: "Leslie delineates the various types of curiosity and what might be lost as we lean on search engines and offload our memories to cloud storage. He's at his best when considering how socioeconomic conditions impede curiosity." — New York Times Book Review
* The editor of this summary review made every effort to maintain information accuracy, including any published quotes, chapters, or takeaways. If you're interested in furthering your personal growth, you may want to explore my list of favorite self-improvement books. These books, which have had a significant impact on my life, are carefully curated and come with summaries and key lessons.
Chief Editor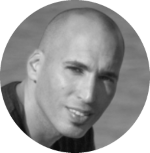 Tal Gur is an author, founder, and impact-driven entrepreneur at heart. After trading his daily grind for a life of his own daring design, he spent a decade pursuing 100 major life goals around the globe. His journey and most recent book, The Art of Fully Living, has led him to found Elevate Society.