Dangerous Personalities: Summary Review
This is a summary review of Dangerous Personalities containing key details about the book.
What is Dangerous Personalities About?
"Dangerous Personalities: An FBI Profiler Shows You How to Identify and Protect Yourself from Harmful People" is a non-fiction book written by Joe Navarro. It was published in 2014 and examines how to identify and protect oneself from dangerous personalities, such as psychopaths and sociopaths. The book is based on the author's experience as a former FBI profiler and provides insight into the behavior and characteristics of dangerous people.
In Dangerous Personalities, former FBI profiler Joe Navarro has the answers. He shows us how to identify the four most common "dangerous personalities" and how to analyze the potential threat level: the Narcissist, the Predator, the Paranoid, and the Unstable Personality. Along the way, he provides essential tips and tricks to protect ourselves both immediately and in the long-term, as well as how to heal the trauma of being exposed to the destructive egos in our world.
Summary Points & Takeaways from Dangerous Personalities
Some key summary points and takeaways from the book includes:
* Understanding the different types of dangerous personalities, such as psychopaths, sociopaths, and narcissists, and how to recognize them.
* Identifying the red flags of manipulation and deceit and how to avoid being duped by dangerous personalities.
* Understanding the impact of dangerous personalities on organizations and the workplace, and how to spot and report them.
* Learning how to handle confrontations and confront dangerous personalities.
* Understanding the role of body language and nonverbal cues in identifying dangerous personalities
* Tips on how to identify and protect oneself from dangerous individuals in personal and professional settings.
* The importance of building healthy boundaries, setting limits and assertiveness in dealing with dangerous personalities.
* The need to be aware of one's own vulnerabilities and how to protect oneself from being manipulated or taken advantage of by dangerous personalities.
* Overall, "Dangerous Personalities" provides valuable insights and practical advice for identifying and protecting oneself from dangerous individuals. It may be particularly useful for those who may encounter dangerous personalities in their personal or professional lives, such as in the workplace, and want to understand how to recognize and deal with them. The book may also be useful for people who want to understand how to protect themselves from manipulators and predators in their personal and professional lives.
Who is the author of Dangerous Personalities?
Joe Navarro is the author of the bestselling What Every BODY Is Saying. Since retiring from the FBI, he consults and lectures on counterintelligence, profiling, and interrogation and is often called upon as an expert on television.
Toni Sciarra Poynter has more than 25 years experience in publishing as a consultant, an author, a collaborator, and an acquisition editor.
Book Details
Print length: 242 pages
Genre: Psychology, Nonfiction, True Crime
Dangerous Personalities Chapters
Chapter 1 :It's all about me : the narcissistic personality
Chapter 2:Fasten your seat belts : the emotionally unstable personality
Chapter 3:Trust no one and you'll never get hurt : the paranoid personality
Chapter 4:What's mine is mine and what's yours is mine : the predator
Chapter 5:One is bad; two is terrible; three is lethal : combination personalities
Chapter 6:Self-defense against dangerous personalities.
What is a good quote from Dangerous Personalities?
Top Quote: "If you enter into a relationship, a group, an organization, or a cult and you sense that this person is trying to isolate you from family, friends, co-workers, or people you feel comfortable with, you are dealing with a dangerous personality." - Dangerous Personalities Quotes, Joe Navarro
What do critics say?
Here's what one of the prominent reviewers had to say about the book: "This book nails it! I wholeheartedly recommend it because, in many instances, we are all either victims or potential victims of dangerous personalities." — Susan Sexton, legal scholar and former judge in the 13th Judicial District, Florida
* The editor of this summary review made every effort to maintain information accuracy, including any published quotes, chapters, or takeaways. If you're interested in furthering your personal development, I invite you to check out my list of favorite personal development books page. On this page, you'll find a curated list of books that have personally impacted my life, each with a summary and key lessons.
Chief Editor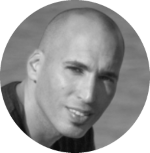 Tal Gur is an author, founder, and impact-driven entrepreneur at heart. After trading his daily grind for a life of his own daring design, he spent a decade pursuing 100 major life goals around the globe. His journey and most recent book, The Art of Fully Living, has led him to found Elevate Society.