Less borders. More choice.
The world is currently undergoing a quiet revolution. A revolution I've been part of in the last decade or so. A revolution that, I believe, will radically shift the way we live and work.
I'm talking about the Location Independent revolution and it challenges the old story most of us have been taught — that adulthood means being tied to a workplace, a city, or even a country.
A lot of people confuse this with travel but Location Independence is not just about travel - it gives the option of travel but not require it.
Location independence is really about choice; The country we want to be in in during winter, the life and adventures we want to fulfil, the environment we want to work from - a cafe, an office or maybe the beach. With a shirt, without a shirt. 8 hours or none.
It's about consciously choosing what is needed in each moment.
The world is changing and history is written in permanent ink. The traditional education and career paths become less effective and not less importantly, attractive. A new generation of Millennials are shaping the future of work and play. The unconventional is becoming increasingly conventional. The only question is - will we embrace the change or not.
-
Previous share: Struggling is the result of resisting change.
Chief Editor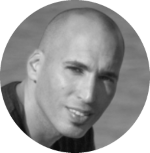 Tal Gur is a location independent entrepreneur, author, and impact investor. After trading his daily grind for a life of his own daring design, he spent a decade pursuing 100 major life goals around the globe. His most recent book and bestseller, The Art of Fully Living - 1 Man, 10 Years, 100 Life Goals Around the World, has set the stage for his new mission: elevating society to its abundance potential.