This is a summary review of Decisive containing key details about the book.
What is Decisive About?
In Decisive, the authors, based on an exhaustive study of the decision-making literature, introduce a four-step process designed to counteract these biases. It takes readers on a journey from a rock star's ingenious decision-making trick to a CEO's disastrous acquisition to a single question that can often resolve thorny personal decisions. Along the way, we learn the answers to critical questions like: How can we stop the cycle of agonizing over our decisions? How can we make group decisions without destructive politics? And how can we ensure that we don't overlook precious opportunities to change our course? Because the right decision, at the right moment, can make all the difference.
Who is the author of Decisive?
Dan Heath is an American bestselling author, speaker and fellow at Duke University's CASE center. He, along with his brother Chip Heath, has co-authored books such as Made to Stick: Why Some Ideas Survive.
Chip Heath is an American academic. He is the Thrive Foundation for Youth Professor of Organizational Behavior at the Stanford Graduate School of Business, and the co-author of several books.
Book details
Print length: 336 pages
Genre: Business, Nonfiction, Psychology
What are the chapters in Decisive?
Chapter 1. The four villains of decision-making
Chapter 2. Widen Your Options. Avoid a narrow frame ; Multitrack ; Find someone who's solved your problem.
Chapter 3. Reality-Test Your Assumptions. Consider the opposite ; Zoom in, zoom out ; Ooch.
Chapter 4. Attain Distance Before Deciding. Overcome short-term emotion ; Honor your core priorities.
Chapter 5. Prepare to be Wrong. Bookend the future ; Set a tripwire
Chapter 6. Trusting the process
Chapter 7. Clinic 1: Should a small company sue a bigger competitor?
Chapter 8. Clinic 2: Should a young professional move to the city?
Chapter 9. Clinic 3: Should we discount our software?
Chapter 10. Overcoming obstacles.
What is a good quote from Decisive?
Top Quote: "Any time in life you're tempted to think, 'Should I do this OR that?' instead, ask yourself, 'Is there a way I can do this AND that?" - Decisive Quotes, Dan Heath & Chip Heath
What do critics say?
Here's what one of the prominent reviewers had to say about the book: "A leader's most important job is to make good decisions, which—minus perfect knowledge of the future—is tough to do consistently…The Heath brothers explain how to navigate the land mines laid by our irrational brains and improve our chances of good outcomes." — Inc.
* The summary points above have been concluded from the book and other public sources. The editor of this summary review made every effort to maintain information accuracy, including any published quotes, chapters, or takeaways
Chief Editor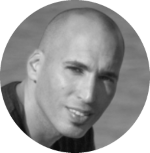 Tal Gur is an author, founder, and impact-driven entrepreneur at heart. After trading his daily grind for a life of his own daring design, he spent a decade pursuing 100 major life goals around the globe. His journey and most recent book, The Art of Fully Living, has led him to found Elevate Society.