Delivering Happiness: Summary Review
This is a summary review of Delivering Happiness containing key details about the book.
What is Delivering Happiness About?
In Delivering Happiness, the author shares the different lessons he has learned in business and life, from starting a worm farm to running a pizza business, through LinkExchange, Zappos, and more. Fast-paced and down-to-earth, the book shows how a very different kind of corporate culture is a powerful model for achieving success-and how by concentrating on the happiness of those around you, you can dramatically increase your own.
Who is the author of Delivering Happiness?
Tony Hsieh was an American internet entrepreneur and venture capitalist. He retired as the CEO of the online shoe and clothing company Zappos in August 2020 after 21 years. Prior to joining Zappos, Hsieh co-founded the Internet advertising network LinkExchange, which he sold to Microsoft in 1998 for $265 million.
How long is Delivering Happiness?
What genre is Delivering Happiness?
Business, Nonfiction, Leadership
What are good quotes from Delivering Happiness?
"Money alone isn't enough to bring happiness . . . happiness [is] when you're actually truly ok with losing everything you have."
"Happiness is really just about four things: perceived control, perceived progress, connectedness (number and depth of your relationships), and vision/meaning (being part of something bigger than yourself)."
"Things are never as bad or as good as they seem."
"Envision, create, and believe in your own universe, and the universe will form around you."
"I had decided to stop chasing the money, and start chasing the passion."
"Without conscious and deliberate effort, inertia always wins"
"Your personal core values define who you are, and a company's core values ultimately define the company's character and brand. For individuals, character is destiny. For organizations, culture is destiny."
"My advice is to stop trying to "network" in the traditional business sense, and instead just try to build up the number and depth of your friendships, where the friendship itself is its own reward. The more diverse your set of friendships are, the more likely you'll derive both personal and business benefits from your friendship later down the road. You won't know exactly what those benefits will be, but if your friendships are genuine, those benefits will magically appear 2-3 years later down the road."
"There's a difference between knowing the path and walking the path."
"If you have more than 3 priorities then you don't have any." —Jim Collins"
"No matter what your past has been, you have a spotless future."
"Never outsource your core competency."
― Tony Hsieh, Delivering Happiness
What are the chapters in Delivering Happiness?
Chapter 1: In Search of Profits
Chapter 2: You Win Some, You Lose Some
Chapter 3: Diversify
Chapter 4: Concentrate Your Position
Chapter 5: Platform for Growth: Brand, Culture, Pipeline
Chapter 6: Taking It to the Next Level
Chapter 7: End Game
Chief Editor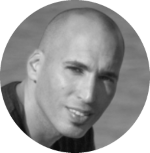 Tal Gur is an impact-driven entrepreneur, author, and investor. After trading his daily grind for a life of his own daring design, he spent a decade pursuing 100 major life goals around the globe. His journey and most recent book, The Art of Fully Living - 1 Man, 10 Years, 100 Life Goals Around the World, has led him to found Elevate Society and other impact-driven ventures.