Diffusion of Innovations: Summary Review
This is a summary review of Diffusion of Innovations containing key details about the book.
What is Diffusion of Innovations About?
Diffusion of Innovations explains how new ideas spread via communication channels over time. Such innovations are initially perceived as uncertain and even risky. This book addresses the spread of the Internet, and how it has transformed the way human beings communicate and adopt new ideas.
Who is the author of Diffusion of Innovations?
Everett M. "Ev" Rogers was an American communication theorist and sociologist, who originated the diffusion of innovations theory and introduced the term early adopter. He was distinguished professor emeritus in the department of communication and journalism at the University of New Mexico.
How long is Diffusion of Innovations?
What genre is Diffusion of Innovations?
Business, Nonfiction, Sociology
What are the chapters in Diffusion of Innovations?
Chapter 1: Elements of Diffusion
Chapter 2: A History of Diffusion Research
Chapter 3: Contributions and Criticisms of Diffusion Reseach
Chapter 4: The Generation of Innovations
Chapter 5: The Innovation-Decision Process
Chapter 6: Attributes of Innovations and Their Rate of Adoption
Chapter 7: Innovativeness and Adopter Categories
Chapter 8: Diffusion Networks
Chapter 9: The Change Agent
Chapter 10: Innovation in Organization
Chapter 11: Consequences of Innovations
Chief Editor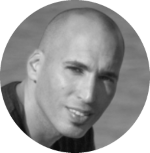 Tal Gur is an impact-driven entrepreneur, author, and investor. After trading his daily grind for a life of his own daring design, he spent a decade pursuing 100 major life goals around the globe. His journey and most recent book, The Art of Fully Living - 1 Man, 10 Years, 100 Life Goals Around the World, has led him to found Elevate Society and other impact-driven ventures.