This is a summary review of Disney U containing key details about the book.
What is Disney U About?
"Disney U: How Disney University Develops the World's Most Engaged, Loyal, and Customer-Centric Employees" is a book by Doug Lipp, it is a guide to the management and leadership techniques used by the Walt Disney Company to create a positive, engaged workforce and provide excellent customer service.
Disney U reveals the heart of the Disney culture and describes the company's values and operational philosophies that support the iconic brand. Doug Lipp lays out 13 timeless lessons Disney has used to drive profits and growth worldwide for more than half a century.
Summary Points & Takeaways from Disney U
Some key summary points and takeaways from the book includes:
* Creating a positive and engaging work environment is key to employee engagement and providing excellent customer service.
* Employee training and development is crucial to the success of any business and can be achieved through a dedicated training facility like Disney University.
* Treating customers as guests, and providing them with the same level of care and respect as if they were visiting a friend's home, is an effective approach to customer service.
* Core values, such as safety, courtesy, show, and efficiency, can serve as a foundation for management and leadership and can be reinforced through training and employee recognition programs.
* The management and leadership techniques used by Disney are adaptable and can be applied to any business or organization.
* A strong company culture is vital to success and it should be maintained through consistent, clear communication and leading by example.
* Encouraging a culture of constant improvement by finding ways to improve work processes and customer service can lead to a more efficient and successful business.
* The book also highlights the importance of creating a sense of belonging in the workforce, where employees feel they are valued and respected, this is key to employee engagement and retention.
Who is the author of Disney U?
DOUG LIPP helped create the first international version of the Disney University, in Japan at Tokyo Disneyland, and then led the training team of the Disney University at the corporate headquarters of The Walt Disney Company, The Walt Disney Studios.
Book Details
Print length: 240 pages
Genre: Business, Nonfiction, Leadership
Disney U Chapters
Chapter 1 :Setting the Stage for Success
Chapter 2:Capture Hearts and Minds
Chapter 3:It Takes Art and Science
Chapter 4:Gather Facts and Feelings
Chapter 5:Be Willing to Change or Be Willing to Perish
Chapter 6:Simplify the Complex
Chapter 7:The Honeymoon Will End
Chapter 8:Keep Plussing the Show
Chapter 9:Beyond Orientation
Chapter 10:The Language of Success
Chapter 11:Give Back
Chapter 12:Communicate Globally
Chapter 13:Work Hard, Play Hard
What is a good quote from Disney U?
Top Quote: "The best is never the best, and pay attention to the smallest details." - Disney U Quotes, Doug Lipp
What do critics say?
Here's what one of the prominent reviewers had to say about the book: "Lipp's narratives reveal how Van and other Disney visionaries set the stage for a world-class organization by skillfully balancing both 'people' and 'technology.'" — Debi Aubee, Vice President of Sales, Bose Corporation
* The editor of this summary review made every effort to maintain information accuracy, including any published quotes, chapters, or takeaways. If you're interested in furthering your personal growth, you may want to explore my list of favorite self-improvement books. These books, which have had a significant impact on my life, are carefully curated and come with summaries and key lessons.
Chief Editor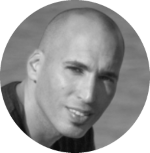 Tal Gur is an author, founder, and impact-driven entrepreneur at heart. After trading his daily grind for a life of his own daring design, he spent a decade pursuing 100 major life goals around the globe. His journey and most recent book, The Art of Fully Living, has led him to found Elevate Society.