Do I Make Myself Clear?: Summary Review
This is a summary review of Do I Make Myself Clear? containing key details about the book.
What is Do I Make Myself Clear? About?
"Do I Make Myself Clear?: Why Writing Well Matters" is a book written by Harold Evans, a British journalist, editor and writer. The book provides advice on how to improve one's writing skills and become a more effective communicator.
In Do I Make Myself Clear?, his definitive guide to writing well, Evans brings his indispensable insight to the art of clear communication. The right words are oxygen to our ideas, but the digital era, with all of its TTYL, LMK and WTF, has been cutting off that oxygen flow.
Summary Points & Takeaways from Do I Make Myself Clear?
Some key summary points and takeaways from the book includes:
* Clear writing is essential for effective communication, and it requires an understanding of the audience and their needs.
* Good writing is concise, accurate, and easy to understand, and it avoids jargon, ambiguity, and unnecessary words.
* Writing should be structured in a logical and coherent way, with a clear introduction, main body, and conclusion.
* Writing should be active, not passive, and should use strong verbs to create a sense of action and energy.
* Writing should be edited and proofread to ensure that it is free from errors and inconsistencies.
* Research is crucial for accuracy of information, and it should be done critically, with a healthy dose of skepticism and fact-checking.
* Writing in a clear and simple manner will increase the chances of the message being understood and retained.
* Writing well is not only important for professional success, but also for personal growth and self-expression.
* Writing is a craft that requires practice and discipline, and it can be improved through regular reading, writing, and editing.
* The book provides practical tips and techniques on how to write effectively, and it's a useful guide for anyone looking to improve their writing skills, particularly for those in professional fields where clear and effective communication is essential.
Who is the author of Do I Make Myself Clear??
Harold Evans is a British-born journalist and writer. The author of several bestselling histories of America and former editor of The Times and the Sunday Times, he holds the British Press Awards' Gold Award for Lifetime Achievement of Journalists.
Book Details
Print length: 416 pages
Genre: Writing, Nonfiction, Reference
Do I Make Myself Clear? Chapters
Chapter 1 :Tools of the Trade
Chapter 2:A Noble Thing
Chapter 3:Use and Abuse of Writing Formulas
Chapter 4:The Sentence Clinic
Chapter 5:Ten Shortcuts to Making Yourself Clear
Chapter 6:Please Don't Feed the Zombies, Flesh-Eaters, and Pleonasms
Chapter 7:Every Word Counts
Chapter 8:Care for Meanings
Chapter 9:Storytelling: The Long and Short of It
Chapter 10:Steps Were Taken: Explaining the Underwear Bomber
Chapter 11:Money and Words
Chapter 12:Buried Treasure: It's Yours, but Words Get in the Way
Chapter 13:Home Runs for Writers
What is a good quote from Do I Make Myself Clear?
Top Quote: "Political language—and with variations this is true of all political parties, from Conservative to anarchist—is designed to make lies sound truthful" - Do I Make Myself Clear? Quotes, Harold Evans
What do critics say?
Here's what one of the prominent reviewers had to say about the book: "Mr. Evans's skills are on display on nearly every page of "Do I Make Myself Clear? Why Writing Well Matters." Writing a book about writing well can be hazardous for the author-reviewing one is risky, too-but in this case at least the author and his readers have nothing to fear." — Edward Kosner, Wall Street Journal
* The editor of this summary review made every effort to maintain information accuracy, including any published quotes, chapters, or takeaways. If you're interested in enhancing your personal growth, I suggest checking out my list of favorite self-development books. These books have been instrumental in my own personal development and I'm confident they can help you too.
Chief Editor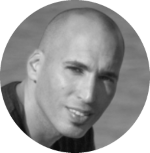 Tal Gur is an author, founder, and impact-driven entrepreneur at heart. After trading his daily grind for a life of his own daring design, he spent a decade pursuing 100 major life goals around the globe. His journey and most recent book, The Art of Fully Living, has led him to found Elevate Society.