Do the KIND Thing: Summary Review
This is a summary review of Do the KIND Thing containing key details about the book.
What is Do the KIND Thing About?
In Do the KIND Thing, the author shares the revolutionary principles that have shaped KIND's business model and led to its success, while offering an unfiltered and intensely personal look into the mind of a pioneering social entrepreneur. Inspired by his father, who survived the Holocaust thanks to the courageous kindness of strangers, the author began his career handselling a sun-dried tomato spread made collaboratively by Arabs and Jews in the war-torn Middle East. Despite early setbacks, he never lost his faith in his vision of a "not-only-for-profit" business—one that sold great products and helped to make the world a better place.
Who is the author of Do the KIND Thing?
Daniel Lubetzky is a Mexican-American billionaire businessman, philanthropist, author, and founder and executive chairman of snack company Kind LLC.
How long is Do the KIND Thing?
What genre is Do the KIND Thing?
Business, Nonfiction, Self Help
What are good quotes from Do the KIND Thing?
"Welcome the wildest possible range of ideas."
― Daniel Lubetzky, Do the KIND Thing
What are the chapters in Do the KIND Thing?
Chapter 1: Thinking with AND: An Introduction to Avoiding False Compromises
Chapter 2: Purpose: A Fuel for Your Passion
Chapter 3: Grit: Steadfastly Advancing Your Vision
Chapter 4: Truth and Discipline: Staying True to the Brand and to Yourself
Chapter 5: Keeping It Simple: Practicing Restraint to Stay Grounded
Chapter 6: Originality: Unlocking the Ability to Think Boundlessly
Chapter 7: Transparency and Authenticity: The Value of Open Communication
Chapter 8: Channeling the Ability to Connect and Create Community
Chapter 9: Trust: Learning to Let Other Lead
Chapter 10: Ownership and Resourcefulness: Building a Culture with Staying Power
Chief Editor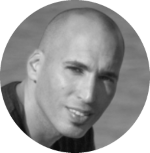 Tal Gur is an impact-driven entrepreneur, author, and investor. After trading his daily grind for a life of his own daring design, he spent a decade pursuing 100 major life goals around the globe. His journey and most recent book, The Art of Fully Living - 1 Man, 10 Years, 100 Life Goals Around the World, has led him to found Elevate Society and other impact-driven ventures.