This is a summary review of Dogfight containing key details about the book.
What is Dogfight About?
In Dogfight, the author takes us into the offices and boardrooms where company dogma translates into ruthless business; behind outsize personalities like Steve Jobs, Apple's now-lionized CEO, and Eric Schmidt, Google's executive chairman; and inside the deals, lawsuits, and allegations that mold the way we communicate. Apple and Google are poaching each other's employees. They bid up the price of each other's acquisitions for spite, and they forge alliances with major players like Facebook and Microsoft in pursuit of market dominance.
Who is the author of Dogfight?
Fred Vogelstein is a bestselling author. He studied political science at Pomona College in Los Angeles. He pursued a year-long program at Columbia University's Graduate School of Business as a Knight-Bagehot Fellow.
What are good quotes from Dogfight?
"When Jobs returned to Apple in 1997, Michael Dell had declared he had so little faith in an Apple recovery that if he were Jobs, he'd "shut Apple down and give the money back to the shareholders."
"Internet media networks are proving that the money no longer has to come from cable subscribers. Netflix didn't originate House of Cards. Independent studio Media Rights Capital took bids from a handful of networks, including HBO, Showtime, and AMC (where you can see Mad Men). Netflix outbid them all."
"In many ways what is happening now is what media, communications, and software moguls have been predicting for a generation: The fruits of Silicon Valley's labor and those of New York and Hollywood are converging."
"Rubin and those on down had the additional frustration of watching Jobs, in their view, wrongly take credit for innovations that were not his or Apple's. Jobs was an amazing innovator who had an unparalleled sense for when to release a product, how to design the hardware and the software, and how to make consumers lust after it. No one else comes close to his record of doing this again and again. It was genius. But he didn't invent most of the technology in the iPhone. What made Jobs so successful is that he never wanted to be first at anything. Business and technology history is littered with inventors who never made a dime off their inventions. Jobs understood that a multiyear gap always exists between when something is discovered and when it becomes viable as a consumer product."
"the iPhone alone generates more revenue for Apple than the entire Microsoft Corporation does."
"For Jobs, it was the final straw. He had told Google that if it included multitouch on its phones, he would sue, and true to his word he sued the Nexus One maker, HTC,"
"On top of all this was the growing customer dissatisfaction with the iPhone's U.S. network operator, AT&T. AT&T had been unable to handle the explosion of traffic the iPhone caused on its network, and by 2010 its customers had become furious and vocal about it."
"The iPod and iTunes changed the way people bought and listened to music. The iPhone changed what people could expect from their cell phones. But the iPad was turning five industries upside down. It was changing the way consumers bought and read books, newspapers, and magazines. And it was changing the way they watched movies and television. Revenues from these businesses totaled about $250 billion, or about 2 percent of the GDP."
"if you add up the cash on the balance sheets of Apple, Google, Amazon, Microsoft, Facebook, and Netflix, it approaches $300 billion—enough to buy all the big cable companies and broadcast networks combined."
"While most high-tech executives struggled to adapt to a world that was in constant flux, Jobs had never faltered in his belief that consumers would gravitate to the best designed and most beautiful products."
― Fred Vogelstein, Dogfight
Book details
Print length: 272 pages
Genre: Business, Nonfiction, Technology
What are the chapters in Dogfight?
Chapter 1: The Moon Mission
Chapter 2: The iPhone Is Good. Android Will Be Better.
Chapter 3: Twenty-Four Weeks, Three Days, and Three Hours Until Launch
Chapter 4: I Thought We Were Friends
Chapter 5: The Consequences of Betrayal
Chapter 6: Android Everywhere
Chapter 7: The iPad Changes Everything-Again
Chapter 8: "Mr. Quinn, Please, Don't Make Me Sanction You."
Chapter 9: Remember Convergence? It's Happening
Chapter 10: Changing the World One Screen at a Time
What do critics say?
Here's what one of the prominent reviewers had to say about the book: "Old-school journalism that has plenty to say about the new media and how we absorb information today." — Kirkus Reviews
* The summary points above have been concluded from the book and other public sources. The editor of this summary review made every effort to maintain information accuracy, including any published quotes, chapters, or takeaways
Chief Editor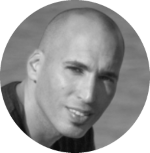 Tal Gur is an author, founder, and impact-driven entrepreneur at heart. After trading his daily grind for a life of his own daring design, he spent a decade pursuing 100 major life goals around the globe. His journey and most recent book, The Art of Fully Living, has led him to found Elevate Society.