Don't Make Me Think, Revisited: Summary Review
This is a summary review of Don't Make Me Think, Revisited containing key details about the book.
What is Don't Make Me Think, Revisited About?
Don't Make Me Think's premise is that a good software program or website should let users accomplish their intended tasks as easily and directly as possible. The author points out that people are good at satisficing, or taking the first available solution to their problem, so the design should take advantage of this. He frequently cites Amazon.com as an example of a well-designed website that manages to allow high-quality interaction, even though the website gets bigger and more complex every day. The book is intended to exemplify brevity and focus. The goal, according to the book's introduction, was to make a text that could be read by an executive on a two-hour airplane flight.
Who is the author of Don't Make Me Think, Revisited?
Steve Krug is a UX professional based in Chestnut Hill, Massachusetts. He is best known for his book Don't Make Me Think about human-computer interaction and web usability, which is in its third edition with over 600,000 copies in print. He also heads a one-man consulting firm called Advanced Common Sense.
What are good quotes from Don't Make Me Think, Revisited?
"If there's one thing you learn by working on a lot of different Web sites, it's that almost any design idea--no matter how appallingly bad--can be made usable in the right circumstances, with enough effort."
"It doesn't matter how many times I have to click, as long as each click is a mindless, unambiguous choice."
"Don't make me think"
"Get rid of half the words on each page, then get rid of half of what's left."
"Your primary role should be to share what you know, not to tell people how things should be done."
"If you want a great site, you've got to test. After you've worked on a site for even a few weeks, you can't see it freshly anymore. You know too much. The only way to find out if it really works is to test it."
"Your objective should always be to eliminate instructions entirely by making everything self-explanatory, or as close to it as possible. When instructions are absolutely necessary, cut them back to a bare minimum."
"And not just the right thing; it's profoundly the right thing to do because the one argument for accessibility that doesn't get made nearly often enough is how extraordinarily better it makes some people's lives. How many opportunities do we have to dramatically improve people's lives just by doing our job a little better?"
"Happy talk must die"
"In reality, though, most of the time we don't choose the best option—we choose the first reasonable option, a strategy known as satisficing."
"The problem is there are no simple "right" answers for most Web design questions (at least not for the important ones). What works is good, integrated design that fills a need—carefully thought out, well-executed, and tested."
"If you can't make something self-evident, you at least need to make it self-explanatory."
― Steve Krug, Don't Make Me Think, Revisited
Book details
Print length: 200 pages
Genre: Design, Nonfiction, Business
What are the chapters in Don't Make Me Think, Revisited?
Chapter 1: Don't Make Me Think!
Chapter 2: How We Really Use the Web
Chapter 3: Billboard Design 101
Chapter 4: Animal, Vegetable, or Mineral?
Chapter 5: Omit Needless words
Chapter 6: Street Signs and Breadcrumbs
Chapter 7: The Big Bang Theory of Web Design
Chapter 8: "The Farmer and the Cowman Should Be Friends"
Chapter 9: Usability Testing on 10 Ccents a Day
Chapter 10: Mobile: It's Not Just a City in Alabama Anymore
Chapter 11: Usability as Common Courtesy
Chapter 12: Accessibility and You
Chapter 13: Guide for the Perplexed
What do critics say?
Here's what one of the prominent reviewers had to say about the book: "After reading it over a couple of hours and putting its ideas to work for the past five years, I can say it has done more to improve my abilities as a Web designer than any other book." — Jeffrey Zeldman, author of Designing with Web Standards
* The summary points above have been concluded from the book and other public sources. The editor of this summary review made every effort to maintain information accuracy, including any published quotes, chapters, or takeaways
Chief Editor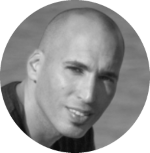 Tal Gur is an author, founder, and impact-driven entrepreneur at heart. After trading his daily grind for a life of his own daring design, he spent a decade pursuing 100 major life goals around the globe. His journey and most recent book, The Art of Fully Living, has led him to found Elevate Society.