Dream Teams: Summary Review
This is a summary review of Dream Teams containing key details about the book.
What is Dream Teams About?
In Dream Teams, the author takes us on an adventure through history, neuroscience, psychology, and business, exploring what separates groups that simply get by together from those that get better together. Provocative and entertaining, this book is a landmark work that will change the way we think about people, progress, and collaboration.
Who is the author of Dream Teams?
Shane Snow is a science and business journalist and the co-founder of Contently, one of Inc's fastest-growing companies and Crain's and Ad Age's best places to work in America.
What are good quotes from Dream Teams?
"The key to intellectual humility is increasing the cognitive diversity inside our own heads."
"Playing, it turns out, makes us less afraid of cognitive friction."
"The important ingredient, the thing that gets teams into The Zone, is not peace and harmony and sameness--it's engaging the tension between their perspectives, heuristics, ideas, and differences."
― Shane Snow, Dream Teams
Book details
Print length: 304 pages
Genre: Business, Nonfiction, Leadership
What are the chapters in Dream Teams?
Chapter 1: Buddy Cops and Mountaintops
Chapter 2: Trouble in Shaolin
Chapter 3: The Magic Circle
Chapter 4: Angelic Troublemakers
Chapter 5: The Black Square
Chapter 6: Welcome To Pirateland
Chapter 7: When Malcolm Changed His Mind
Chapter 8: Oxytocin, A Love Story
What do critics say?
Here's what one of the prominent reviewers had to say about the book: "One of the easiest and enjoyable business books—by a sharp-witted journalist and brilliant entrepreneur." — Josh Golden, publisher and president of Ad Age
* The summary points above have been concluded from the book and other public sources. The editor of this summary review made every effort to maintain information accuracy, including any published quotes, chapters, or takeaways
Chief Editor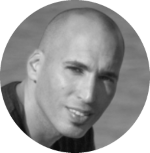 Tal Gur is an author, founder, and impact-driven entrepreneur at heart. After trading his daily grind for a life of his own daring design, he spent a decade pursuing 100 major life goals around the globe. His journey and most recent book, The Art of Fully Living, has led him to found Elevate Society.